Atlanta Braves All-Star second baseman Ozzie Albies had to be helped off the field during Tuesday night's game against the Los Angeles Dodgers after suffering an apparent injury to his left knee.
Albies was in the fifth inning when he suddenly went down, clutching his knee in significant pain after fouling Dodgers' Walker Buehler's fastball off his own knee, MLB.com reported.
"We'll go day to day with him and see how he is," Braves manager Brian Snitker said. "That could have been something really bad there. It hit him hard. I'm just so glad the X-ray came back negative."
A video published by Fox Sports on Twitter shows Albies going down as the ball hits him just above his left knee cap.
Ozzie Albies was carried off the field tonight after fouling a ball off his knee.

(via @BravesOnBally) pic.twitter.com/7CAu8ny2e9

— FOX Sports: MLB (@MLBONFOX) September 1, 2021
The two-time All-Star baseman remained on the ground for several minutes before he was eventually helped off the field by Snitker and a trainer who came out to check on him.
Albies was carried back to the dugout when it became apparent he couldn't put any weight on his leg. The Braves lost to the Dodgers 3–2 that night.
"It looked really bad," Braves outfielder Joc Pederson told MLB.com. "He's a huge part of this team. So, we need to get him back ASAP."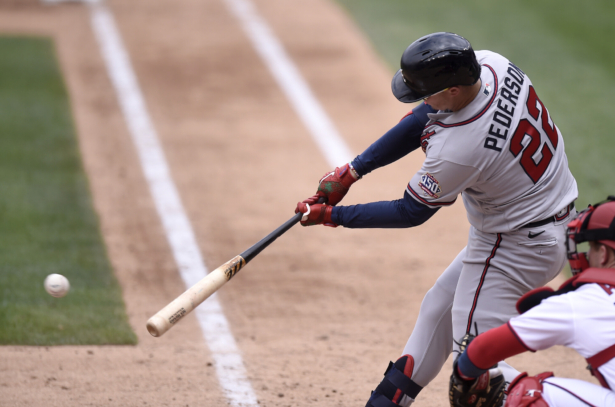 Charlie Morton, a Braves starting pitcher, said the team is "pretty optimistic" about the news they received on his injury so far, adding that he hopes Albies "starts to feel better in the short term."
Albies is batting .260 for the NL East-leading Braves. He leads the National League in extra-base hits with 63. He was hitless in his first two at-bats when he got hurt.
He was named an All-Star in 2018 via the player vote in his first full year in the Major League Baseball leagues.
The Associated Press contributed to this report.