NEW YORK—The New York Police Department is looking for the attacker of a 27-year-old for-hire cab driver who was found fatally stabbed to death in his car.
Police say the car was parked on a Bronx roadway around 9 p.m. on March 2. The driver was inside, with stab wounds to his neck and chest.
The New York Times reported the driver, Ganiou Gandonou, was a for-hire driver with Uber, but it was unclear if he had been driving on a job at the time.
Here's our story on an Uber driver who was killed last night in the Bronx.
"Knowing how to protect yourself from crime is as critical to a driver as knowing the names of streets and avenues. It's a part of their day-to-day life behind the wheel."https://t.co/gWeFrT0inx

— Emma G. Fitzsimmons (@emmagf) March 3, 2019
Gandonou's wife, Latifatou Alimi, told News12 that the couple came to the United States from Africa in search of a better life. According to Alimi, Gandonou left their home at 7 p.m. to make pickups and the couple spoke over the phone before he died.
She woke up frenziedly at 3 a.m. to call her husband and that's when the police arrived at her door to tell her about Gandonou's death. The couple has a 2-year-old son.
"My husband doesn't deserve this," she told News12 while carrying her son in her arms. "I don't know how my life's going to be without him."
Alimi told her husband had no issues with anyone that would lead to his murder.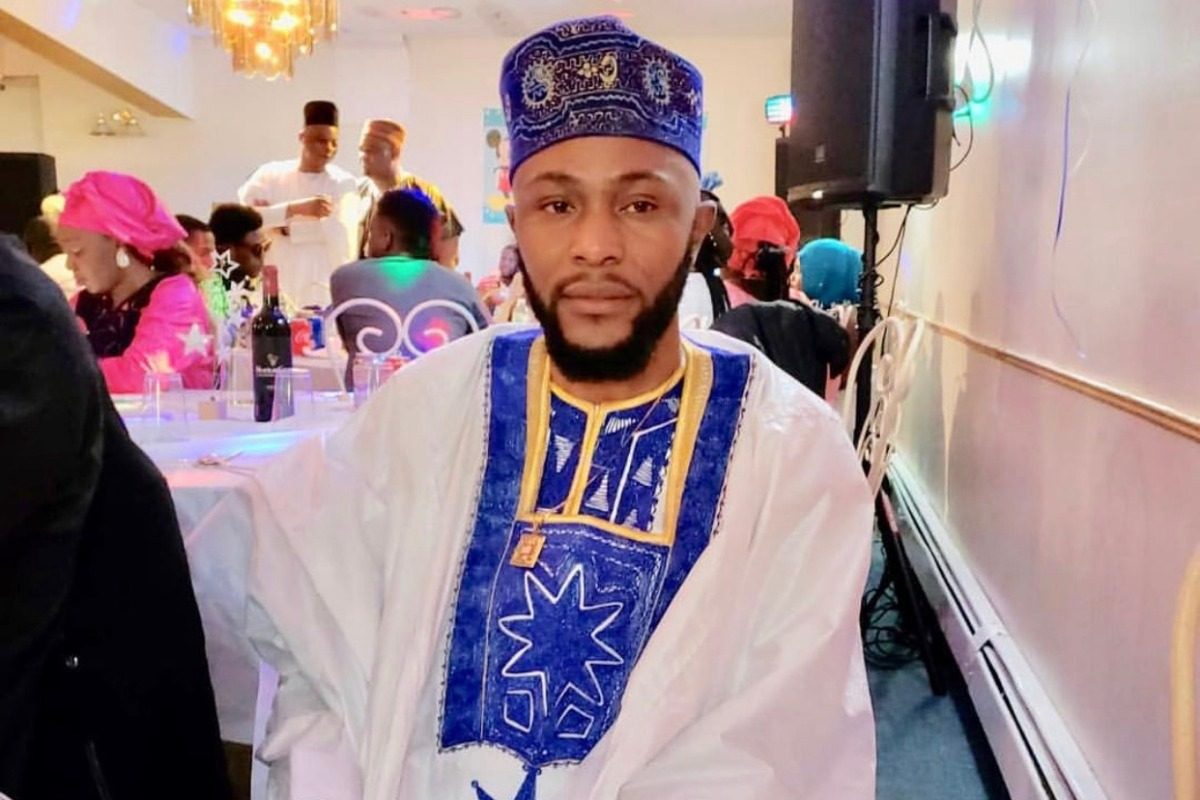 A GoFundMe page set up by Gandonou friend's describe him to an "incredibly driven human" and said he immigrated to the United States in 2015.
"This was a savage attack on a young man who was trying to earn a living, it takes an animal, someone with no type of remorse to brutally stab someone to death simply to rob him," Fernando Mateo, a spokesperson with The New York State Federation of Taxi Drivers said in a statement, according to News12.
An Uber spokesman, Grant Klinzman, told the Times his death was "a horribly tragic incident."
"This is a horribly tragic incident and our hearts go out to the grieving family. We stand ready to work with law enforcement to assist their investigation in any way possible," he said.
Bronx Uber driver's devastated widow recalls their final conversation https://t.co/cwE3eV6KBT pic.twitter.com/dAZ6oavb1F

— New York Post (@nypost) March 4, 2019
Gandonou's death has raised many safety concerns among taxi drivers. Business Insider reports that several drivers have expressed that they feel fearful about their safety while driving late at night. It points out that while traditional taxis have a plastic barrier between the driver's and the back seats, Uber cars don't and that sometimes Uber also offers rides in the front seat.
The police on Sunday released a video of a person of interest in the case and offered a $2,500 reward.
WANTED for a Homicide that occurred on 03/02/19 @ 9:08 PM infront of 4160 Hutchinson River Parkway East #theBronx @NYPD45Pct ????Have you seen him? Do you know him? ☎ Call 800-577-TIPS or DM us! ???? are ANONYMOUS! ????YOU CAN RECIVE UP TO $2500 REWARD! #YourCityYourCall @ABC7NY pic.twitter.com/ZXq8y3Kao8

— NYPD Crime Stoppers (@NYPDTips) March 4, 2019
"We are horrified by the death of our fellow for-hire vehicle driver and our thoughts go out to his loved ones. We must continue to do more to protect the safety of for-hire drivers," said the Independent Drivers Guild, which represents 70,000 drivers in New York City, according to Business Insider.
"We call on anyone who may have witnessed the attack to contact the police so that the culprit may be brought to justice. The Independent Drivers Guild is offering a $3,000 reward for any witness who can provide information that leads to the arrest of the killer and helps police bring them to justice."
We hope there is swift justice for the for-hire vehicle driver that was killed this weekend, and that the perpetrator is quickly apprehended. Our deepest sympathies are with his family and community during this time. https://t.co/9aSbQ6qflC

— NYC TLC (@nyctaxi) March 3, 2019
The New York Police Department (NYPD) said in a release on March 4, it will implement a five-point plan to target "violent crime in several Patrol Boroughs throughout the City."
The Associated Press contributed to this report.
From The Epoch Times