A California father accused of killing his 8-year-old son pleaded not guilty in a Riverside County courtroom on April 3.
Bryce McIntosh, 32, has been charged with first-degree murder with the special circumstance of torture in the death of Noah McIntosh, whose body has not yet been found.
He entered his plea one day after his arraignment was postponed due to unknown medical reasons, reported The Orange County Register.
McIntosh and Noah's mother, Jillian Godfrey, has been detained on child abuse charges following the boy's disappearance.
Even though the boy's body has not been found, authorities said they have found evidence to allege that he was killed. Investigators found items like a trash can, a plastic bag with possible blood residue, latex gloves, and empty bottles of drain cleaner, according to court documents.
Officials believe McIntosh purchased the items before the boy went missing, according to documents obtained by ABC7. Police also used other evidence to charge McIntosh, including his cellphone, computers, and other electronic devices.
NOAH MCINTOSH CASE: Boy's father allegedly bought long gloves, 24-inch bolt cutters, 4 gallons of muriatic acid, drain opener, and researched "normal heart rate for 8 year old" on his phone, document states https://t.co/bkeBvpj22Y

— ABC7 Eyewitness News (@ABC7) March 29, 2019
McIntosh's cellphone searches showed results like "normal heart rate for 8-year-old" and "normal heart rate for 8-year-old when they are running" and "how exactly sodium hydroxide works" and "sodium hydroxide to water," the news website reported.
The 32-year-old also reportedly searched up "What exactly is sulfuric acid," "What does Sulfuric acid do to aluminum," "Can you buy sulfuric acid," and "What kind of plastic can stand uriatic [sic] acid," on the web.
Investigators also found notes on the cellphone of Noah's mother that documented how McIntosh allegedly abused their son. Some examples of alleged abuse include Noah being placed in hot water, being placed in cold water for two and a half hours, and having his feet tied up in McIntosh's bathroom, reported the news website.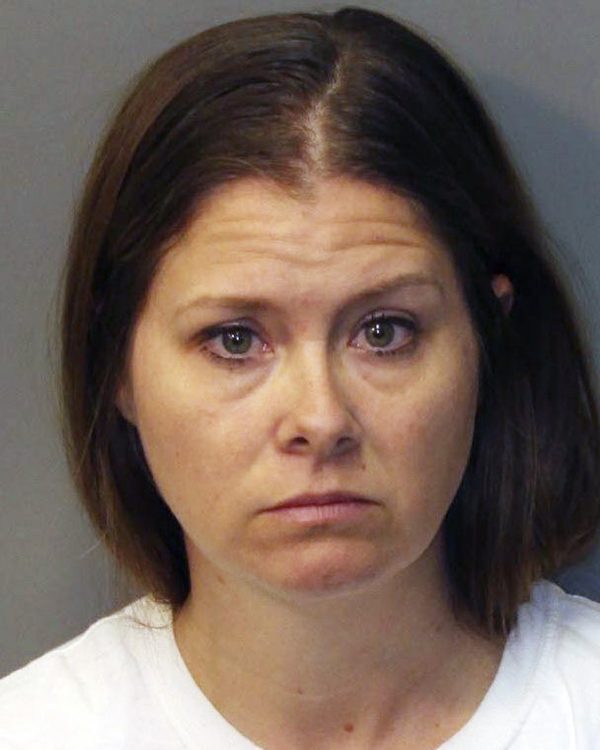 The investigation began on March 12 when Godfrey reported to police that she couldn't reach her son and had last dropped him off at his father's home more than a week earlier. Police said Godfrey later told them she stayed at McIntosh's apartment from March 1 to March 3 and last saw her son on March 2.
She initially told police she last saw her son on March 4, but later said it actually was two days earlier and that McIntosh had taken the boy into the bathroom where the child asked his father why he was hurting him, Corona police Det. Mario Hernandez wrote in a court filing.
Police are still investigating the circumstances surrounding the boy's disappearance.
"There is no more trust a child should have than in their parents," Police Chief George Johnstone told reporters. "It truly is saddening. And it truly tears at our hearts to see this type of case."
McIntosh's next court date has been set for April 16.
The Associated Press contributed to this report.
From The Epoch Times