California Gov. Gavin Newsom is backtracking on statements made last month, after federal regulations prevented him from pulling state contracts with Walgreens, over the abortion drug mifepristone the retailer refuses to dispense in 21 U.S. states.
"California has no intention of taking any action that would violate federal Medicaid requirements, or that could undermine access for low-income individuals," Tony Cava, a spokesperson for the California Department of Health Care Services, said in a statement.
Newsom announced March 8 he was planning not to renew an agreement—set to take effect May 1—between California and Illinois-based Walgreens primarily used by the state's correctional health care system.
More than half of all abortions in the country were conducted with the use of pharmaceutical drugs, according to data compiled in 2022 by the Guttmacher Institute, a New York-based nonprofit focused on research and policy related to abortion.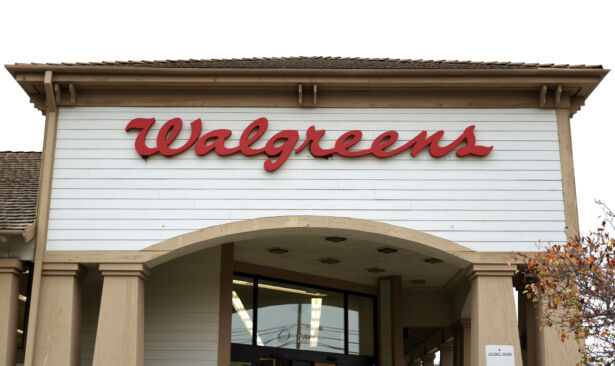 Medicaid in California—known as Medi-Cal—provides health coverage for approximately 15 million low-income residents, according to the California Department of Public Health.
While Newsom attempted to rescind agreements with Walgreens, federal law regarding Medicaid recipients prevented him from doing so, as it allows beneficiaries the option to choose health care providers, including where they get medical prescriptions.
While the law allows for some restrictions, such is only permitted under specified circumstances, none of which apply to the state's contracts.
These same statutes protect organizations such as Planned Parenthood in conservative states that have tried to prevent them from offering abortions.
Previously, Newsom had said the state would not "stand by as corporations cave to extremists and cut off critical access to reproductive care and freedom," and that California would "leverage" its market power "to defend the right to choose."
Conflicting decisions in court cases released April 7 contribute to the uncertainty surrounding the issue.
In a case filed in Washington state, Judge Thomas Rice issued a ruling preventing the Food and Drug Administration (FDA) from removing mifepristone from the market.
Meanwhile, a federal judge in the northern district of Texas, Matthew Kacsmaryk, issued a nationwide injunction suspending the FDA's approval of the drug.
Immediately following the decision, the U.S. Justice Department and a manufacturer of mifepristone, Danco Laboratories, announced their intention to file lawsuits challenging the ruling.
From The Epoch Times