A U.S. appeals court allowed California's ban on certain types of semi-automatic rifles, so-called "assault weapons," to remain in effect, reversing an earlier lower court decision to stay the law.
Semi-automatic rifles have been restricted in California since 1989, with the law updated multiple times to keep the ban in effect. On Oct. 19, U.S. District Judge Roger Benitez in San Diego ruled the ban a violation of Second Amendment rights and issued an injunction that blocked its enforcement in the state.
An appeal against the ruling was filed by California Attorney General Rob Bonta.
On Saturday, a panel of three judges from the Ninth U.S. Circuit Court of Appeals blocked the injunction issued by Judge Benitez, thereby allowing the weapon ban to take effect in the state.
By a 2–1 majority, the 9th Circuit panel stayed the judge's order, citing the full appeals court's finding in a similar case that the attorney general was likely to succeed on the merits and had shown that "California would be irreparably harmed absent a stay."
Mr. Bonta, a Democrat who called Judge Benitez's decision "dangerous and misguided," welcomed Saturday's 9th Circuit order.
"Weapons of war do not belong on our streets," Mr. Bonta said, pointing to a mass shooting earlier this week in Lewiston, Maine, that claimed 18 lives and left 13 others wounded.
California in 1989 became the first U.S. state to ban semi-automatic rifles, acting in the wake of a school shooting that killed five children and toughening the law the following year.
Since then, California has restricted the manufacture, distribution, transportation, importation, sale, or possession of firearms that qualify under the law as "assault weapons."
Judge Benitez declared the same law unconstitutional in 2021. But the San Francisco-based 9th U.S. Circuit last year vacated his order and directed Benitez to review the matter further.
Judge Benitez last month also ruled California's ban on high-capacity ammunition magazines unconstitutional. But the 9th Circuit subsequently allowed that statute to remain in effect while the state appeals.
In a post on Facebook, nonprofit civil rights advocacy Firearms Policy Coalition (FPC) said that even though the Ninth Circuit has "temporarily blocked our District Court victory," the "good news is that the State's appeal has been expedited and it is likely that the merits panel, which hears the appeal, will be made up of different judges."
"Once all briefs are filed, it is possible that the merits panel may order additional oral arguments," it said.
California's Unconstitutional Gun Ban
In the Oct. 19 ruling, Judge Benitez said that the U.S. Constitution made it clear that Americans have the right to decide what firearms they use for self-defense.
He pointed out that banned rifles use the same ammunition, they perform the same functions, and fire at the same rate as rifles that have not been prohibited. The legislators selected which firearms to ban based on how guns looked, Judge Benitez wrote.
"Falling back on an old, recycled justification, the State says that its ban should stand because a person can have as many other rifles, shotguns, and pistols as one wants," he said in the ruling. However, "this is not the way American Constitutional rights work. It is not permissible for a state to ban some books simply because there are other books to read," he wrote.
"In their normal configurations, the so-called 'assault weapons' … are modern firearms commonly owned by law-abiding citizens for lawful purposes across the nation," he wrote.
California's Democrat Gov. Gavin Newsom had criticized Judge Benitez's ruling, insisting that the judge is "hellbent on making it more dangerous for our kids to go to school, for families to go to the mall, or to attend a place of worship," according to an Oct. 19 press release.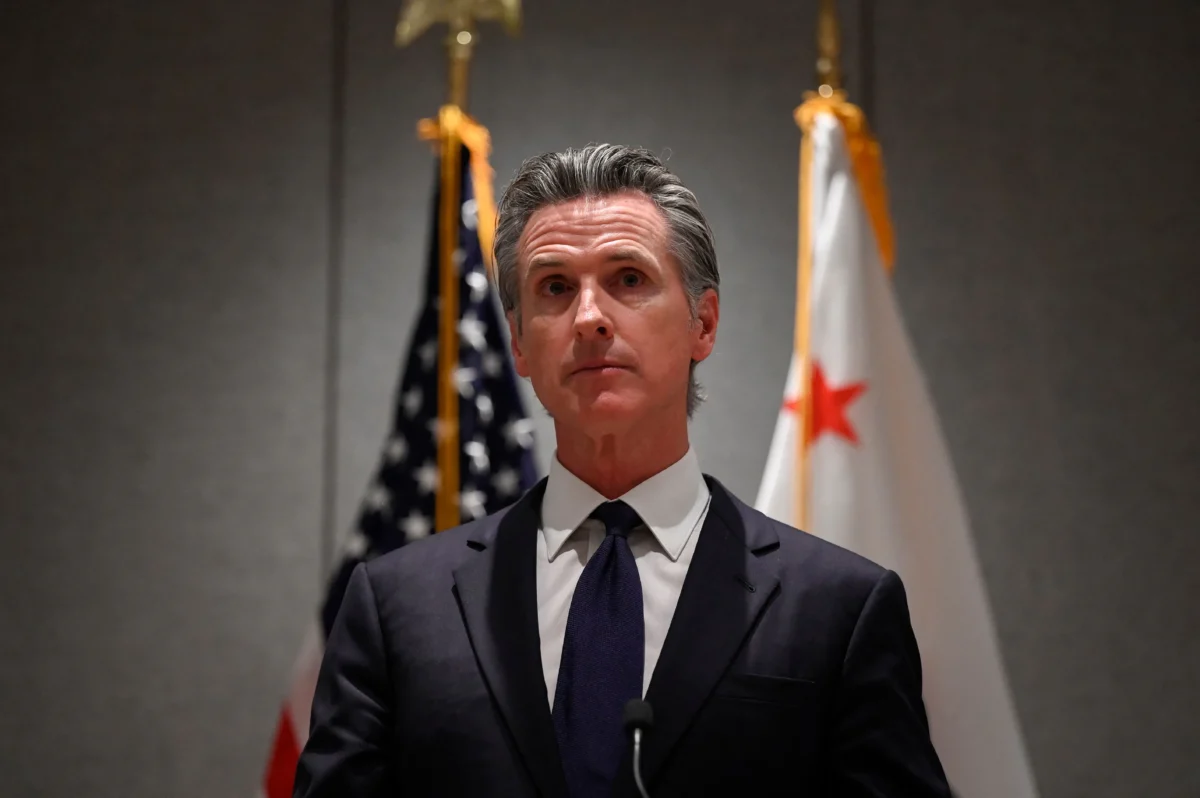 "Today's radical ruling—comparing an assault rifle to a bowie knife—is a direct insult to every victim of a mass shooting and their families," he said. "Californians' elected representatives decided almost 35 years ago that weapons of war have no place in our communities. Today, Judge Benitez decided that he knows better, public safety be damned."
Meanwhile, the Firearms Policy Coalition hailed Judge Benitez's decision. Cody J. Wisniewski, FPC Action Foundation's General Counsel, called the opinion "yet another thorough demonstration of the unconstitutional nature of these types of bans on constitutionally protected arms," according to an Oct. 19 post.
"We're elated that the Court has recognized that California's ban flies directly in the face of peaceable individuals' constitutionally protected right to keep and bear arms, and we look forward to continuing to demonstrate that point in courtrooms in California and across the country."
The Ninth Circuit Court's ruling to allow California's weapon ban to remain in effect comes as the Biden administration is pushing for stronger gun control regulations.
Following the mass shooting in Maine that killed 18 people, President Biden said in an Oct. 26 statement that while his administration has "made progress on gun safety," such measures are "simply not enough."
He asked Republican lawmakers to work with Democrats to "pass a bill banning assault weapons and high-capacity magazines, to enact universal background checks, to require safe storage of guns, and end immunity from liability for gun manufacturers."
Newly elected Speaker Mike Johnson (R-La.) has dismissed calls for more gun laws. In a recent interview with Fox, he said that "the problem is the human heart, not guns, not the weapons. At the end of the day, we have to protect the right of the citizens to protect themselves."
Reuters contributed to the report.
From The Epoch Times