California's Senate President Pro-Tempore Toni G. Atkins has requested California legislators to consider lifting the state's current travel ban to states with laws considered by California to be discriminatory to LGBT people and creating a program to encourage acceptance of the LGBT community.
"Lifting the travel ban and putting a program in its place that would infuse inclusive, non-partisan messages in other states is a way that California can help build a bridge of inclusion and acceptance," she said.
California's current law, AB 1887, restricts state agencies, departments, boards, and commissions from using taxpayer funds to travel to states that have adopted laws restricting transgender medical procedures for minors or requiring people to use bathrooms that correspond to their biological sex.
Currently, the ban covers 23 states.
Exceptions were put in place, such as travel "for the protection of public health, welfare, or safety, as determined by the affected agency, department, board, authority, or commission, or by the affected legislative office," the bill states.
Atkins' bill, SB 447, would create "a donation-driven fund that could be used to create inclusive messaging, discourage discrimination, and help members of the LGBTQ+ community feel less isolated," her office said.
The bill is called the BRIDGE Project, which stands for Building and Reinforcing Inclusive, Diverse, Gender-Supportive Equality.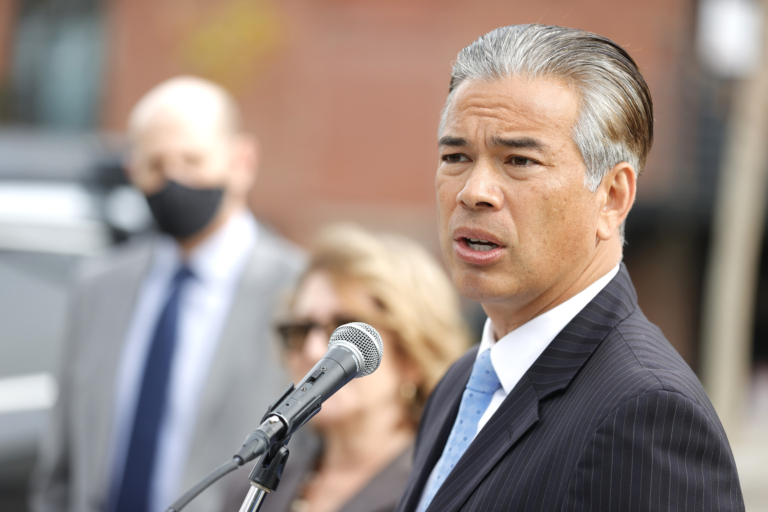 Growing up as a lesbian, Atkins said she understands the struggles so many members of the LGBT community face in today's society.
"When I was a teenager growing up in rural Virginia, the idea of being accepted as a lesbian was a foreign concept," Atkins said. "Times have changed, but for so many in the LGBTQ+ community, the feelings of isolation and fear remain."
California's travel ban has been in effect since 2017.
Many states under the ban have passed laws restricting doctors from performing gender-transition procedures on minors or prescribing hormones and puberty blockers to children. Some states have also required school students to use the bathrooms and changing rooms that correspond to their biological sex and banned biological males from competing in girls' sports.
In 2022, California Attorney General Rob Bonta added Arizona, Indiana, Louisiana, and Utah to the restricted travel list.
"Make no mistake: There is a coordinated, ongoing attack on transgender rights happening right now all across the country," Bonta said in a statement.
Atkins is the first openly gay woman to hold the state Senate leader position and has long advocated for civil rights, gender equity, and the LGBT community.
"At a time when LGBTQ+ rights and protections are being rescinded, and the very words we use are being weaponized, putting understanding and kindness at the forefront is more important than ever," she said. "The goal here is to speak to people's hearts and open minds. That pursuit would have made teen Toni—that southwestern Virginia girl afraid to be herself back then—so proud."
Democrats' policies in California have been complicated to manage and have sometimes conflicted.
Last year, California agreed to spend $20 million to help women in other states travel to California for abortions after the U.S. Supreme Court overturned Roe v. Wade. Still, the travel ban made it difficult to follow through.
"We could help someone fly or travel to California, but when they had to go back to Texas or Florida or whatever any of those states, we actually couldn't legitimately spend money to send them home," Atkins said. "It starts to get complicated."
The Associated Press contributed to this report.