BEIJING—Australia and Canada have joined a growing list of countries requiring travelers from China to take a COVID-19 test prior to boarding their flight, as China battles a nationwide outbreak of the coronavirus.
Australian health authorities said Sunday that from Jan 5. all air travelers from mainland China, Hong Kong, or Macao will need to show a negative COVID-19 test taken within two days of their departure.
The government is also considering additional measures including testing wastewater from airplanes and voluntary sampling at airports for arrivals, Australian health minister Mark Butler told a news conference.
"I want to stress that the government welcomes the resumption of travel between Australia and China … I also want to stress that this is a temporary measure, reflecting the lack of comprehensive information right now about the situation in China," said Butler.
Canadian authorities announced similar measures that will also come into effect Jan. 5 in a statement dated Saturday.
Australia and Canada join other countries including the United States, UK, India, Japan, and several European nations in imposing tougher COVID-19 measures on Chinese travelers amid concerns over a lack of data on infections in China and fears of the possibility that new variants may spread.
The World Health Organization on Friday once again urged China's health officials to regularly share specific and real-time information on the COVID-19 situation in the country, as it continues to assess the latest surge in infections.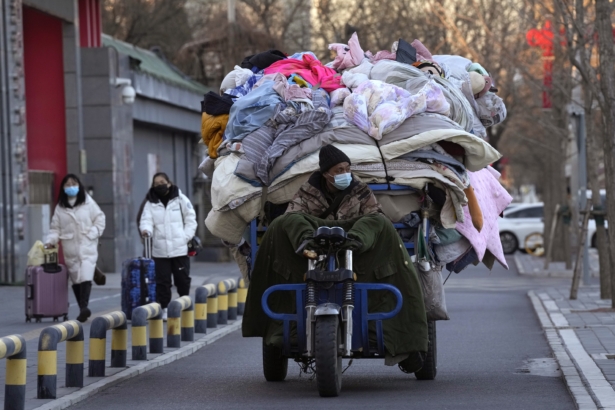 China, which for most of the pandemic adopted a "zero-COVID" strategy that imposed harsh restrictions aimed at stamping out the virus, abruptly eased those measures in December. Chinese authorities previously said that from Jan. 8, overseas travelers would no longer need to quarantine upon arriving in China, paving the way for Chinese residents to travel.
Hong Kong is also preparing for quarantine-free travel to China, with plans to resume operations of more border checkpoints as early as Jan. 8, according to a Facebook post by Hong Kong Chief Secretary Eric Chan.
However, a quota will remain in place limiting the number of travelers between the two places.
"Depending on the first phase of the situation, we will gradually expand the scale for a complete reopening of the border," Chan said.
Reuters contributed to this report.