HELSINKI—A cash-strapped Finnish zoo said on Friday it was preparing to return two giant pandas on loan from China as it could no longer afford their upkeep.
The pandas, named Lumi and Pyry, were brought to Finland in January 2018.
Ahtari Zoo, a private company which had hoped the pandas would bring visitors to the central Finland location, said it had instead accumulated mounting debts as the pandemic curbed travel.
Finland's government, which gave one-off support of 200,000 euros in 2021, declined an application for a 5 million euro ($5.4 million) grant.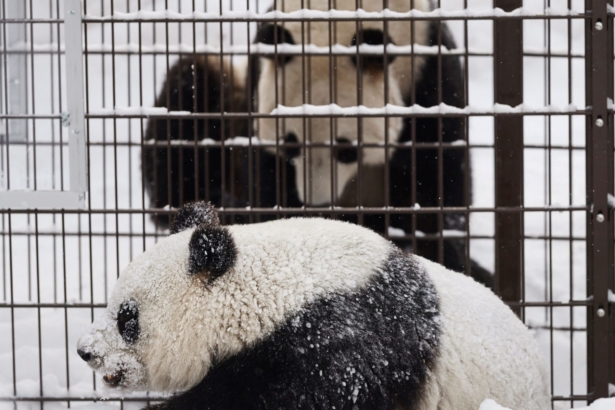 The decision came after some members of parliament pointed out that the amount was higher than what the country spends annually on protecting some of its own endangered species.
The foreign ministry said it had established a working group to seek a solution, but added there was no certainty one would be found.
"If the pandas were returned, we believe that China would understand it would be a business decision of a private company in a difficult financial situation," a ministry spokesperson said.
A final decision on whether to return the pandas will be made on Feb. 28, the zoo said.
Giant pandas, whose black and white faces have made them beloved around the world, are considered a vulnerable species, with much of their mountainous natural habitat in southwest China under threat from deforestation.