The CDC has urged consumers to discard their Fresh Express salad kits after eight people in three states fell ill after being contaminated with a strain of the E. coli bacteria.
The bags involved concern Fresh Express Sunflower Crisp Chopped Salad Kits and bear the following hallmarks: "UPC 0 71279 30906 4, beginning with lot code Z, and a best-before date up to and including 07DEC19. This information is printed on the front of the bag in the top right corner," the CDC warned in the food safety alert Monday.
"Don't eat it. Throw it away," even if it has been partly consumed and even if nobody has gotten sick, the alert said. The CDC also urged people to clean refrigerator shelves or drawers that have been in contact with the bags.
The epidemic has so far spread to three states, with four people in Minnesota, three people in Wisconsin, and one person in North Dakota that have fallen ill. Three people had to be hospitalized and one person developed kidney failure. No fatalities have been reported.
The culprit is most likely the romaine lettuce originating from the Salinas growing region in California that caused a similar outbreak last month, but the matter is still under investigation, the CDC said.
4 Cases of E. Coli Poisoning at San Diego County Fair, One Toddler Dead
The San Diego County Fair announced that a 2-year-old boy died after contracting E. coli linked to contact with the animals there.
This was the fourth child to contract the bacteria after visiting the county fair in June, according to the County News Center. One child has died.
Timothy Fennel, the CEO of the Del Mar Fairground, in a press conference streamed by CBS 8 on June 29 said that it is unlikely that there will be more cases, but it remains a possibility.
A public health officer from the County explained in the press release that "5 to 10 percent of people diagnosed with STEC [E. coli] develop the life-threatening kidney infection."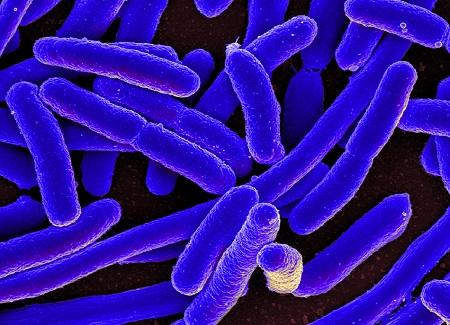 People usually get sick from E. coli between two and eight days after swallowing the germ and some people who get sick may develop a type of kidney failure, according to the CDC.
People develop E. coli in different settings, including consumption of contaminated food, consumption of raw milk, consumption of contaminated water, and contact with the feces of infected people. Many strains are harmless but others can make humans sick.
Epoch Times reporter Miguel Moreno contributed to this report.