A Chinese nuclear research and development lab has gained access to U.S.-made semiconductors even though such institutions have been banned from making similar technological procurements for more than two decades.
The China Academy of Engineering Physics (CAEP), a state-run institution that focuses on the testing, development, and research of nuclear weapons and related sciences, has successfully obtained semiconductors made by Nvidia and Intel since 2020 despite that the entity has been on a U.S. export blacklist since 1997, The Wall Street Journal reported. CAEP is said to have bought sophisticated American chips at least 12 times during the past two-and-a-half years.
Most of the chips acquired by CAEP were in the sizes of 7 to 14 nanometers, which China struggles to mass produce. However, these chips can be bought on the open market, even from online marketplaces.
A review of CAEP papers showed that at least 34 of them referenced using U.S. semiconductors in research. In at least seven of these instances, the research carried out could be linked to the maintenance of nuclear stockpiles.
In six papers, researchers discussed using chips to improve the operation of inertial confinement fusion devices that use high-powered lasers to trigger fusion reactions similar to what happens on a bigger scale when using thermonuclear weapons.
In 2017, Beijing-based Institute of Applied Physics and Computational Mathematics, an affiliate of CAEP, admitted that Intel chips played a critical role in China's supercomputer Tianhe-2. The machine was used by China to perform calculations related to nuclear explosions.
Limiting Chip Sales to China
According to Nvidia, the semiconductors that were used by CAEP in their research were general-purpose chips that can also be found in personal computers. As millions of computers are sold annually, it's difficult to trace each component, the company claimed.
"As mass-market products move through multiple parties in global supply chains, full visibility on ultimate end users is a large undertaking," the U.S. Department of Commerce said, according to the Journal. The agency will seek to vigorously enforce the updated export regulations that Washington introduced in October 2022, it added.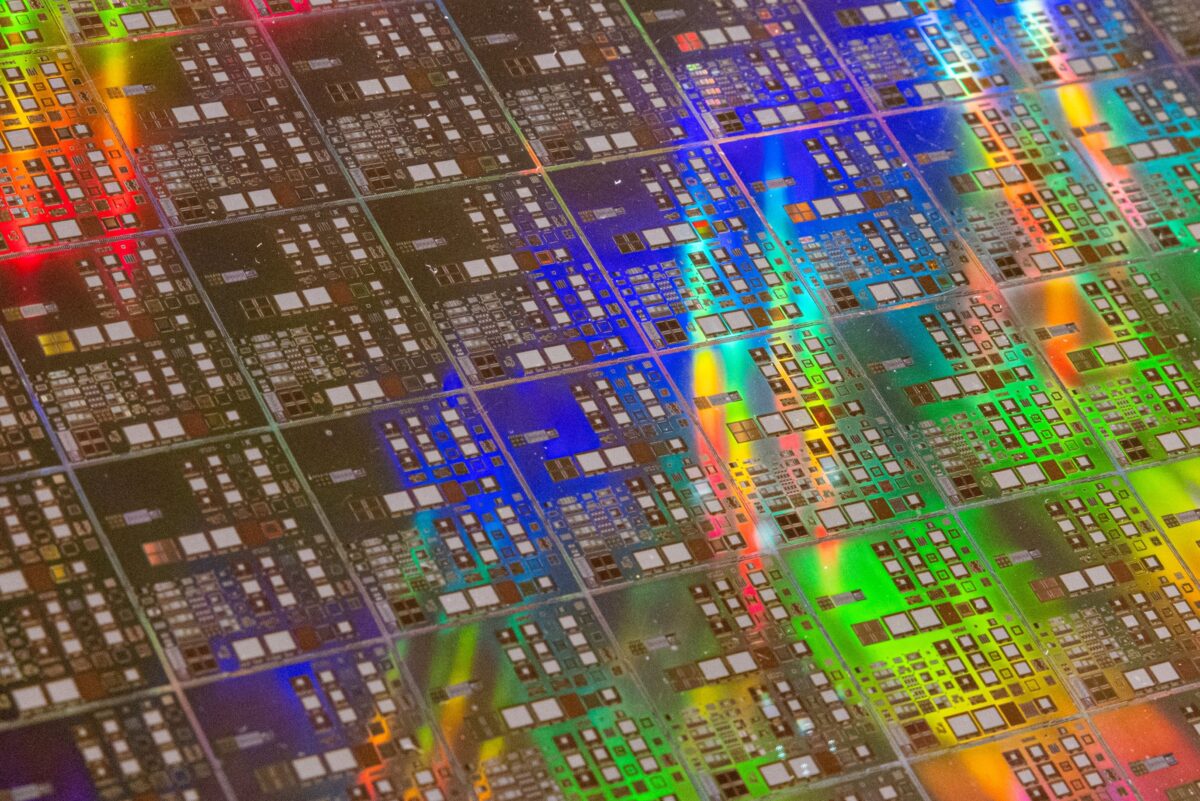 Last October, the U.S. government issued new export controls that block U.S. companies from selling advanced semiconductors, and the equipment used to manufacture them, to some Chinese manufacturers unless a special license is obtained. In December, the government expanded these restrictions to apply to 36 more Chinese chip makers.
Washington has also effectively prohibited U.S. citizens from supporting the production or development of chips covered under the restrictions. U.S. nationals who participate in Chinese chip-related companies will either have to quit their jobs or give up citizenship.
The day the ban came into effect, hundreds of Chinese Americans who worked in semiconductor companies in China were said to have resigned from their posts.
"These measures are likely to be just the beginning for the U.S. government. If these measures are extended to other fields such as finance, biotechnology, etc., it will really become a headache for the CCP. That is the U.S.–China decoupling is really happening," Chiou Jiunn-Rong, an economics professor at National Central University in Taiwan, told The Epoch Times in October.
Meanwhile, a report published by the Center for Security and Emerging Technology at Georgetown University last year found that the Chinese military is making "significant progress" in adapting artificial intelligence to warfare and related technologies.
Out of the 66,000 public contracts issued by the Chinese People's Liberation Army, analyzed by the report, 24 were about the purchase of high-end chips used for AI applications. Almost all of them were found to be made by U.S. manufacturers.
EU Support in Restricting China
Last week, a senior European Union trade official said that the region shares America's goal of keeping China's semiconductor industry in check.
"We cannot allow China to access the most advanced technologies, be they in semiconductors, quantum, cloud and edge, AI or connectivity," Thierry Breton, the EU's internal-market commissioner, said during a speech at the Center for Strategic and International Studies in Washington on Jan. 27.
"In Europe, we fully agree with the objective of depriving China from the most advanced chips. And the same goes for quantum technologies."
The EU is expected to pass the European Chips Act this year with the aim of boosting the region's semiconductor manufacturing industry. It hopes to raise Europe's current share of global chip production capacity to about 20 percent, which is double the present share.
From The Epoch Times