A couple who was so close to the Colorado man, Chris Watts, accused of killing his pregnant wife and two children that they let him stay at their house after the family's disappearance has expressed regret over what happened.
"I'm so sorry. We didn't know. We thought we were doing the right thing," Nick Thayer told 9News.
"It's all we can do is say we're sorry that we defended him on social media, we really had no idea that he was capable of doing something like we've … I hate it. I hate all of this," he said.
The Thayer family was so close to the Watts that they often spent Thanksgivings, July 4ths, and other holidays together. Bella and Celeste Watts, 4 and 3 respectively, were friends with the Thayer's 5-year-old daughter.
The Thayers initially believed a distraught Chris Watts when he claimed he had no idea where his wife and children had gone after they were reported missing on Aug. 13, and he stayed at their home early in the search.
"Had we had any inclination that we thought he was involved at all—no way would I have let him in my house with my wife and kid," Nick Thayer said.
"We are so sorry we defended him. We feel stupid." — Nick Thayer, apologizing for defending Chris Watts, who sources say confessed to killing his pregnant wife Shanann and children Bella and Celeste. They spent hours with Chris Monday & Tuesday & let him sleep in their home. pic.twitter.com/LcEdCwMDqI

— Jaclyn Allen (@jaclynreporting) August 16, 2018
While Watts voiced concerns over his family's disappearance, friends of the Wattses have said that they believed he didn't appear concerned enough, a sentiment Amanda Thayer echoed.
"In the 48-to-72 hours we were with him … he was his normal self," Amanda Thayer told ABC. "He never once cried."
She said the picture she'd developed of the family doesn't compute with one in which Watts killed his wife and children.
"He and Shanann were always hugging, kissing, and smiling. They were just a picture of in love," Thayer said. "I want to know why."
The Timeline
Monday, Aug. 13—Shanann Watts is dropped off at the Watts home around 2 a.m. by a friend after a work trip; authorities believe Bella and Celeste may have already been dead at this point, while Chris Watts claimed his wife strangled the daughters, leading him to kill her.
Monday, Aug. 13—Nickole Atkinson, the friend who dropped Shanann off, becomes concerned after the pregnant mother misses a medical appointment; she calls Chris, whose behavior led her to call the police. A search begins.
Wednesday, Aug. 15—Chris Watts is arrested and reportedly confesses to killing his wife and two daughters.
Thursday, Aug. 16—The bodies of Shanann, Bella, and Celeste are found on the property of Anadarko Petroleum, where Shanann and Chris both worked before the murders.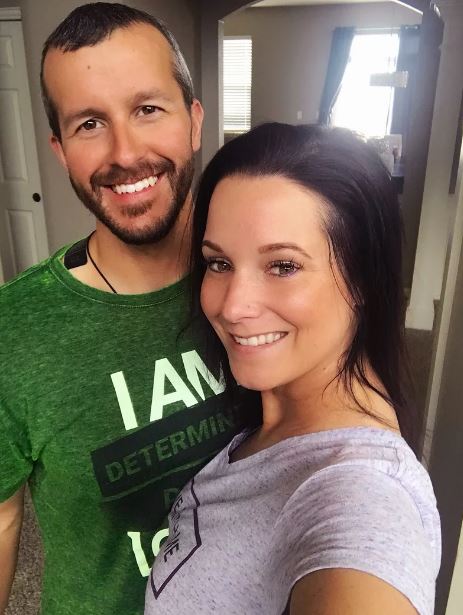 Friday, Aug. 17—Chris Watts appears in court and makes an unusual DNA request, which the judge denies.
Saturday, Aug. 18—A "gender reveal" party for Shanann Watts's unborn baby had been planned for this day.
Monday, Aug. 20—The affidavit detailing the suspected motive in the killings is made public, revealing that Chris Watts claims he saw Shanann Watts strangling Celeste on a baby monitor and rushed to the couple's bedroom only to find his two girls dead, leading him to kill Shanann. Prosecutors have disagreed, charging Chris Watts with all three murders.
Tuesday, Aug. 21—Chris Watts is scheduled to appear in court to hear the charges in the next stage of the proceedings.