The Colorado family of four was vacationing in North Carolina just a few days before the father allegedly murdered his pregnant wife and  two daughters, newly released pictures revealed.
The pictures show Shanann Watts, 34, who was 15 weeks pregnant with a baby boy, with one of her daughters.
Chris Watts, 33, is also visible in the pictures that were snapped by a North Carolina woman who was taking pictures of her family at Myrtle Beach earlier this month.
Michele Greer, the woman who took the pictures, told WLTX that she spoke to Shanann Watts while their children played together on the beach. The two families had met while in line for a bungee trampoline at the beach and hung out for a while after meeting.
"She was very sweet and very loveable with the girls; it was all about the girls," Greer told the broadcaster. "She was wonderful with the girls. She told me she was expecting; she was very happy. She was very engaged with her little girls."
Chris Watts, though, wasn't very engaged and seemed to be brooding, Greer added.
Slain family captured vacationing in Carolinas days before the murders https://t.co/TjO9vm2wpb pic.twitter.com/SBfERkzSD4

— NBC Charlotte (@wcnc) August 22, 2018
The Confession
Chris Watts reportedly confessed to murdering his wife in Colorado, but claimed that she first strangled their two daughters.
He claimed he saw Shanann on the baby monitor strangling one girl, and when he rushed into the bedroom the other one was already dead, lying on the floor.
But investigators dismissed that claim and charged Watts with the murders of Shanann and their two daughters, Bella, 4, and Celeste, 3.
Greer told WLTX that, based on her interaction with Shanann, there's no way the expecting mother would kill her children.
"I don't believe it one bit," Greer said. "The person I saw interacting with her kids is not the person who would kill her children."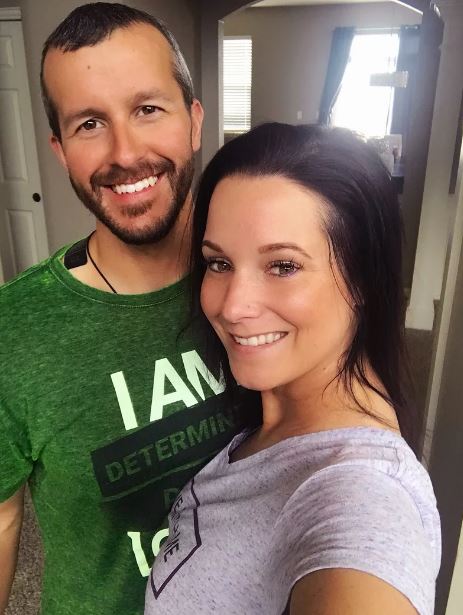 Bodies Found
The pictures were snapped on Aug. 2; Shanann Watts was last seen around 2 a.m. on Aug. 13 when a friend dropped her off at the Wattses' home after a work trip.
Investigators said the young girls were murdered on Aug. 12 or Aug. 13 and Shanann Watts is believed to have been murdered later on Aug. 13.
A search of the area eventually uncovered the bodies several days later, on the property of Anadarko Petroleum, where both Shanann and Chris worked before the murders.
Shanann was buried in the ground while the two girls were found submerged in oil inside of canisters.
Chris Watts was charged with five counts of murder, two of them because he's accused of killing two children under the age of 12, along with tampering with bodies and an unlawful termination of a pregnancy.