Court documents revealed that the cause of death for the Colorado woman and her two daughters found dead this week may have been strangulation.
The documents revealed the bodies of Shanann Watts, 34, and her two daughters, Bella, 4, and Celeste, 3, were found on the property of Anadarko Petroleum on Aug. 16.
Shanann Watts and husband Chris Watts, 33, both worked for Anadarko.
Autopsies for the three bodies were scheduled for Aug. 17, right after a court appearance by Chris Watts.
Cause of Death May be Strangulation
The cause of death may have been strangulation, according to a forensic expert cited by the defense.
James Merson, a defense attorney for Watts, said in the motion (pdf) that the defense wanted DNA taken from the throats of the two girls.
Citing Richard Eikelenboom, the forensic expert, said that DNA would still be present on the throats of the girls despite their bodies being submerged in the oil for multiple days.
"I have a lot of experience taking samples from dead bodies getting good results after strangulation," Eikelenboom wrote in his recommendation to the defense attorneys.
"In my opinion the presence of oil will not destroy the DNA."
He also recommended taking DNA samples from the girls' hands and the nails and hands of Shanann Watts.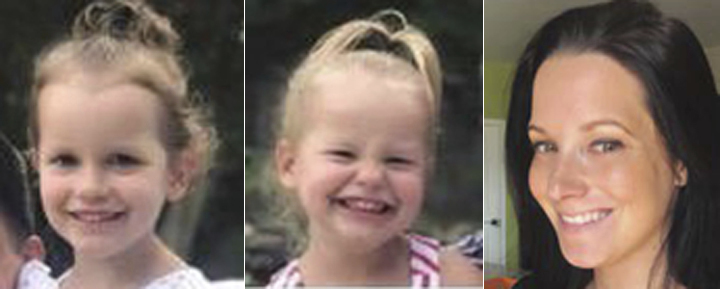 DNA Request Denied
However, the requests were denied by a Weld County District Judge.
Eikelenboom was not allowed to testify as an expert witness in a 2016 trial, reported the Denver Post. That decision by a Denver District Court judge came after Eikelenboo admitted he had no direct experience in DNA extraction of analysis and that his lab was unaccredited.
Formal charges against Chris Watts are expected to be filed on Aug. 20.
He is scheduled to appear next in court at 10 a.m. on Aug. 21, during which time the charges will be read.
Sources told multiple news agencies that Chris Watts confessed to killing his pregnant wife and two daughters.
Shanann Watts and her two daughters initially went missing on Aug. 13, with a friend saying she dropped her off at the Watts' home in the early hours of the morning following a work trip.
An endangered missing alert was broadcast on Aug. 14, and a search by law enforcement officials turned up nothing.
Chris Watts was arrested late Aug. 15, and prosecutors said on Aug. 16 that his family was murdered inside of his home.
The police have not released any information about possible causes of death or motive.