House Oversight Committee Chairman James Comer (R-Ky.) has called on the U.S. State Department to explain why there was a sudden change in attitude toward a Ukrainian prosecutor who allegedly had been investigating the Ukrainian gas company that had hired then-Vice President Joe Biden's son, Hunter Biden.
On Tuesday morning, Mr. Comer sent a letter (pdf) to Secretary of State Antony Blinken, asking that he provide internal documents to account for a "sudden change in disposition"  toward Ukrainian Prosecutor General Viktor Shokin who was dismissed in March 2016.
Mr. Comer noted that the U.S. government's attitude toward the Ukrainian prosecutor had shifted over a matter of months from expressing support for his work to alleging persistent corruption within his office.
Mr. Shokin has been a recurring figure in Republican investigations of the Biden family, as the ousted Ukrainian prosecutor has said he was investigating the Ukrainian gas company Burisma before he was removed from office.
In 2014, Burisma hired then-Vice President Biden's son, Hunter Biden, to serve on its board of directors. In a 2018 Council of Foreign Relations discussion, the elder Biden appeared to suggest he played a role in forcing Mr. Shokin's ouster, lending to the appearance of a conflict of interests.
Mr. Shokin was removed just over a year after he took office as Ukraine's leading prosecutor in February 2015.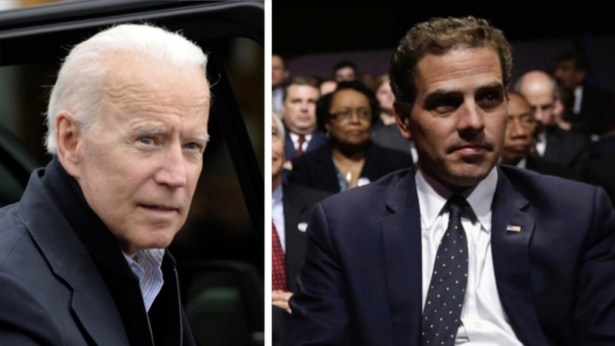 President Biden has insisted he had no direct involvement in his son's business dealings and has claimed his role in the effort to remove Mr. Shokin was in line with the existing views of the Obama administration and other Western allies, who felt Mr. Shokin wasn't doing enough to combat corruption. Mr. Comer's Tuesday letter indicates he is not convinced by that explanation.
Mr. Comer's letter notes several indicators that the Obama administration viewed Mr. Shokin favorably or at least relatively neutrally for much of his tenure and that the prosecutor's removal wasn't a clear Obama administration policy until late 2015.
"On June 11, 2015, then-Assistant Secretary of State for European and Eurasian Affairs Victoria Nuland wrote (pdf) Prosecutor General Shokin, applauding his office's progress in anti-corruption efforts," Mr. Comer wrote.
He further cited another September 2015 statement (pdf) by then-U.S. Ambassador to Ukraine Geoffrey Pyatt, who stated "we want to work with Prosecutor General Shokin so the [Prosecutor General Office] is leading the fight against corruption."
While Mr. Pyatt did express a desire to continue to work with Mr. Shokin, he also used the public statement to raise allegations of corruption within the Ukrainian Prosecutor General's Office (PGO) and urged Mr. Shokin to support efforts to clean house.
While Mr. Pyatt gave mixed views of the PGO as a whole, that did not stop an Obama administration interagency policy committee from concluding in an Oct. 1, 2015 email (pdf) that "Ukraine has made sufficient progress on its reform agenda" to warrant additional Western aid.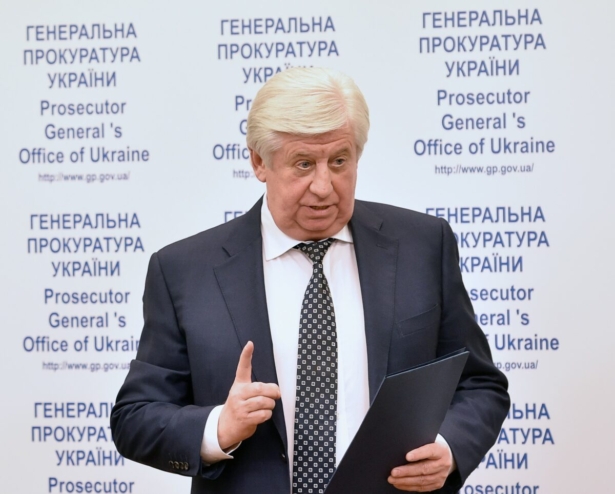 "On November 5, 2015, then-Vice President participated in a call with [then-President of Ukraine Petro Poroshenko] and provided no indication that the United States' policy regarding Ukraine required the dismissal of Prosecutor General Shokin," Mr. Comer's Tuesday letter continued. "By late 2015, however, the removal of Prosecutor General Shokin became a condition of the loan guarantee by the United States."
On Dec. 9, 2015, then-Vice President Biden spoke before the Ukrainian legislature and called for continued efforts to combat corruption and for reforms at the PGO, though he did not mention Mr. Shokin's removal specifically during the address.
Mr. Comer presented this timeline of events with suspicion, sharing this shift in the Obama administration's attitude toward Mr. Shokin alongside allegations (pdf) that Burisma officials sought to have Mr. Shokin removed.
Devon Archer Testifies
Last month, Hunter Biden's former business partner—Devon Archer—testified (pdf) that Burisma officials asked the younger Biden to leverage his contacts within the U.S. government to help do away with Mr. Shokin's investigation.
"Archer explained that by late 2015, Vadym Pozharsky, Burisma's corporate secretary, was increasingly pushing Hunter Biden to deliver help from the U.S. government regarding pressure [Burisma owner Mykola Zlochevsky] was facing from the Office of the Prosecutor General and abroad," Mr. Comer wrote.
"Archer testified that on December 4, 2015, Hunter Biden 'called D.C.' in a private meeting with Zlochevsky and Pozharsky in Dubai following Pozharsky's request. The Committee is investigating the nature of this call and the circumstances that surrounded it, including at the State Department."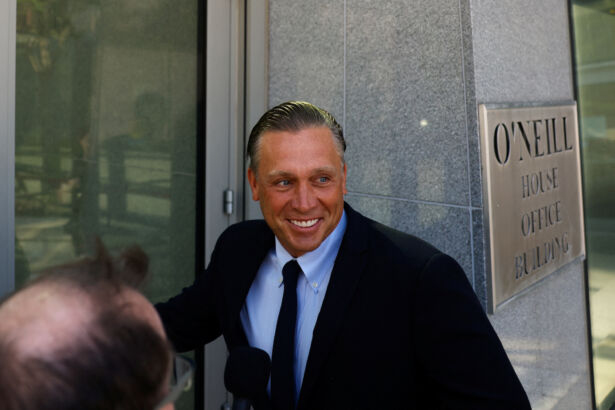 In his Tuesday letter, Mr. Comer called on the State Department to provide all transcripts and notes taken of then-Vice President Biden's phone calls with Ukrainian officials between the start of 2014 and the end of 2016 and communications between State Department officials and the Burisma-linked lobbying firm Blue Star Strategies.
Mr. Comer also asked for communications between a variety of former State Department officials and Burisma officials between 2014 and Jan. 20, 2017.
The Republican lawmaker also asked for additional State Department documents detailing any conditions placed on the release of aid to Ukraine.
In response to an NTD News request for comment, a State Department spokesperson said: "We aim to be as responsive as possible," but insisted that the documents Mr. Comer requested pertained to claims that have been "debunked for years."
"What is fact is that the United States, along with members of the international community and anti-corruption advocates, expressed concern about the Ukrainian prosecutor general and a failure to aggressively prosecute corruption," the State Department spokesperson added.