House Oversight and Accountability Committee Chairman James Comer (R-Ky.) downplayed the significance of Hunter Biden's pending plea deal with the Department of Justice, saying that his focus remains on uncovering President Joe Biden's business dealings.
Hunter Biden, 53, agreed to plead guilty to federal crimes in a deal with the U.S. government, prosecutors said on June 20.
The president's son admitted to intentionally failing to pay federal income tax, U.S. Attorney David Weiss said in a letter to the U.S. court in Delaware. Hunter Biden plans to plead guilty in an upcoming hearing to violations of a law that forbids people from "willfully fail[ing]" to file tax returns or pay taxes. Biden will also submit a guilty plea for illegal possession of a firearm, which was prohibited to him due to his addiction to controlled substance drugs.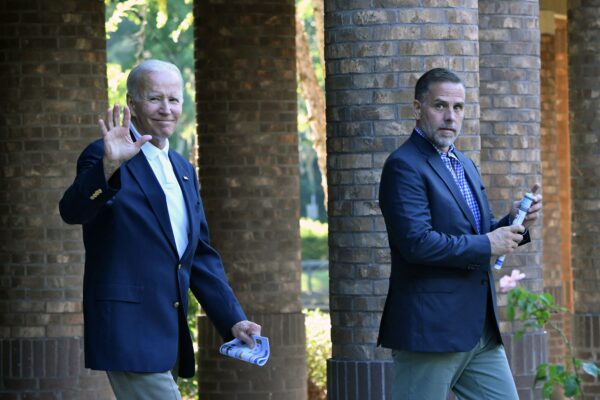 Despite the charges, Comer says he remains focused on his mission to uncover the truth of Biden's business dealings with foreign nationals.  Evidence unearthed by a trusted FBI informant alleges that the president accepted at least $5 million as a bribe from a foreign national, but more recent allegations put that figure at at least $10 million, in part through the use of shell companies.
"This is an investigation of Joe Biden," Comer said. "So what happened today [with Hunter Biden] really doesn't matter."
Comer made the comments ahead of a 4 p.m. meeting in the House sensitive compartmented information facility (SCIF) where he is set to review another FD-1023 form, a form from an FBI informant making allegations of potentially criminal conduct.
"With respect to things, we've still got people coming in that we hope to depose in the next weeks and months," said Comer. "And we also have more bank records coming in."
Rep. Jamie Raskin (D-Md.) has often repeated a claim that under President Donald Trump, Attorney General Bill Barr looked into the same allegations and dismissed them as lacking in substance. But Barr told the Epoch Times that this claim was untrue, and that the investigation remained open upon his leaving the Department of Justice (DOJ).
One reporter asked Comer what he might find that other investigators could not find.
"What could you find that [Trump's DOJ] didn't find? They looked into a lot of these issues."
"I don't know. I would ask the U.S. attorney, did you look into the shell companies? Did you look at the money laundering? Did you consider the fact that—let's say Joe Biden had nothing to do with this money—then would that not make the president's son an unregistered foreign agent? What about wire fraud? How do you justify taking wires that were laundered through shell companies from foreign nationals? In my opinion, that's three crimes … you got wire fraud, you've got money laundering, you've got racketeering."
However, the DOJ investigation into the younger Biden is reportedly ongoing.
Nevertheless, Comer expressed dissatisfaction with the length of time taken for the investigation, which he said should have been "easy" in view of the charges.
"We don't know exactly what the U.S. attorney was investigating," Comer said.
"We've known for seven years, and he was investigating the fact that the president's son didn't pay taxes for two years. That's an easy investigation. He had a W-2 and failed to pay taxes. I don't know why it took seven years to come up with a plea deal. But, regardless, the very last line says this investigation is ongoing, which is what the FBI told me."
'Sweetheart Deal'
The right-wing of the House Republican conference was critical of Biden's deal with the DOJ, with Rep. Matt Gaetz (R-Fla.) describing it as "a sweetheart deal."
"Hunter Biden was given a sweetheart deal to try to justify both the DOJ's lack of interest in the Biden family's corruption and the political prosecution of President Donald J. Trump," Gaetz said in a Twitter post. "They've had the evidence that Hunter Biden lied when he purchased a gun for years now. Why did they wait until now to charge Hunter?"
Rep. Marjorie Taylor Greene (R-Ga.) agreed, characterizing it as "a stunt."
"Hunter Biden pleading guilty to a gun charge and misdemeanor tax charges with no jail time is a stunt to make him look like he is just cooperating with the DOJ," Greene said.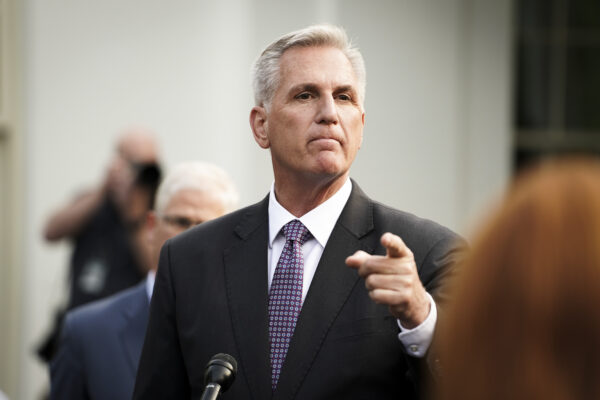 Rep. Andy Biggs (R-Ariz.) described it as "part of a deflection scheme" to keep attention off Special Counsel John Durham's upcoming testimony to Congress about unlawful uses of surveillance and law enforcement authority against Trump and his allies.
Speaker of the House Kevin McCarthy (R-Calif.) told the Epoch Times that Republicans would not be dissuaded by the charges against Hunter Biden from continuing their investigation into his business dealings.
"It will not keep us away from any truth," McCarthy said. "It's a real concern to me, that it just shows what we've been complaining about for quite some time about a two justice system—here's an individual who, because he's the son of the president, looks like he just gets a slap on the wrist.
"But it will not stop any of our investigation into the Biden family … the millions that they received from foreign entities to move through shell companies to pay their families. The other thing that's even more interesting, it can only make us work harder because there's no excuse now from the DOJ not to provide the information that we need to pick up."
Zachary Stieber contributed to this report. 
From The Epoch Times