A Connecticut man indicted for sending death threats to President Donald Trump and other threatening communications could face over a century in prison, according to a press release from the Department of Justice on May 10.
The 51-year-old Gary Joseph Gravelle previously resided in New Haven and is also known as Roland Prejean. He was indicted with "threatening to kill, injure, and intimidate people and explode property in Connecticut and elsewhere," including mailing an intimidation letter with white powder to the president in September 2018.
Gravelle is a part of the white separatist group called American Knights of Anarchy, or AKA, according to The Day. In the letter, Gravelle wrote: "I, Gary Gravelle … as a faithful soldier of the AKA, am coming to KILL Donald Trump."
Gravelle made similar threats to a Congregation Adath Israel in Middletown, Connecticut, a London-based mosque and a chapter of the National Association for the Advancement of Colored People (NAACP), according to the indictment.
In another letter to the Islamic Center of New London, Gravelle allegedly wrote a note containing the words "You Die" and "Anthrax is an acute infectious disease caused by the spore-forming bacterium Bacillus anthracis, a category A agent," according to The Day.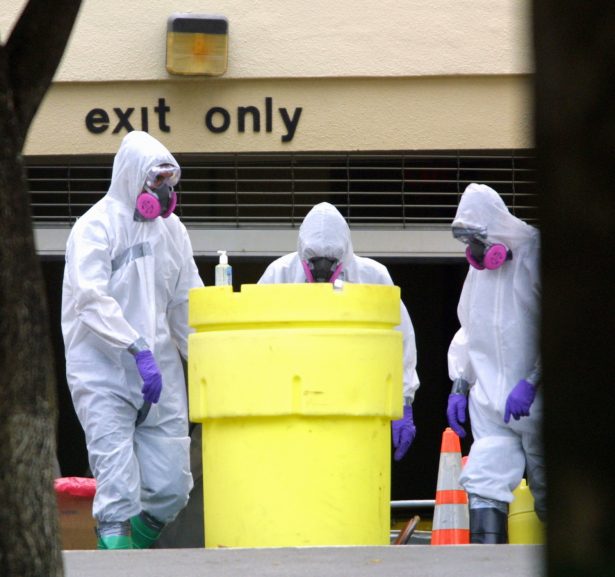 The note claimed the powder he included in the parcel was Anthrax, a deadly biotoxin that caused five deaths in the 2001 anthrax mailing attack. The powder in Gravelle's parcel was found to be harmless, officials said. At least two packages contained substances resembling baby power, and no injuries were incurred, The Associated Press reported.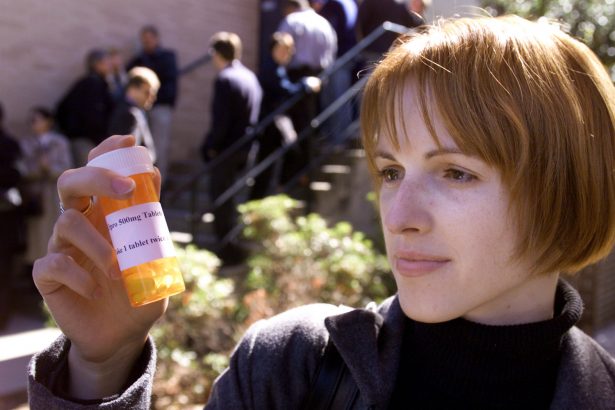 Gravelle's other forms of threats include emails and phone calls threatening to detonate bombs in Vermont, Washington, and at various locations in Connecticut, including government buildings and mental health facilities.
It was not immediately clear if Gravelle had an attorney to represent him.
The charges that Gravelle faces include 12 counts of "maliciously conveying false information about an explosive," three counts related to sending hoax Anthrax letters, and one count of threatening the president, adding up to a maximum prison sentence of 140 years.
Gravelle was previously sentenced to 70 months in federal prison in 2013 for sending over 50 threatening letters nationwide in a cross-country trip. He had been released under three years of federal supervision until his arrest on the new charges last year, on Sept. 8, 2018, according to the latest press release.
The statement also noted that Gravelle failed to follow the terms of his special parole, including the required mental health treatment.
United States Attorney for the District of Connecticut, John H. Durham, who made the announcement emphasized that "an indictment is not evidence of guilt," according to the statement. Assistant U.S. Attorney Peter S. Jongbloed is prosecuting the case.
According to The Middletown Press, Gravelle had mental issues and was described by his lawyer back in 2013 when fighting for shorter sentencing as a "troubled man with a substantial history of severe mental illness." In 2009, Gravelle received a nine-month sentence with a two-year probation for mailing letters of threats to his psychiatric doctor, the Department of Consumer Protection, The Department of Criminal Justice in Rocky Hill, The Middletown Press, and Mystic Seaport. His letter threat to the Thomaston Post Office in Connecticut claimed to have hidden a bomb and led to an evacuation of the post office, the Thomaston Town Hall, as well as Thomaston Public School next door.
David B. Fein, United States Attorney for the District of Connecticut, said in a statement in 2010: "The letters victimized both private citizens and public servants … Such threats cause significant diversions of law enforcement resources, inflict fear in the victims, and result in substantial disruption of public and government services, and they will be prosecuted to the fullest extent of the law."
Reuters contributed to this report.