A company that makes coolers issued a voluntary recall after a boy in Florida got stuck inside one.
Surveillance camera footage showed Nicholas Wanes, 5, hiding in the cooler but ending up trapped.
"We had just come back from a day on the water, and we went into the house, unloaded everything. We left the cooler [outside] to dry," the boy's father, Rob Wanes, told WSVN.
When Nicholas first entered the cooler, the top stayed cracked open. Then it dropped and locked into place.
The boy said he grew fearful when he realized he was locked inside.
"When it got locked, I was scared," Nicholas said. "Like, I thought I got locked in there forever. I didn't notice that the lock closes automatically."
"It was an awful scream as if a child had fallen and gotten really hurt," Rob Wanes said. "He was right here in the cooler, curled up on his back, and he was screaming, crying. We yanked him out."
The family identified the cooler as an IGLOO 72 quart Marine Elite, which includes a lock if people want to secure it.
A Pompano Beach family is warning others of a potential safety hazard after their small child locked himself inside of a coolerhttps://t.co/NfIbOqrnAK

— WSVN 7 News (@wsvn) March 8, 2019
Rob Wanes said his family is keeping the cooler but noted that he removed the lock.
The family sent the video to IGLOO and the store where they bought the cooler.
"Every thought goes through your mind. 'What if? What if? What if? What if I didn't hear him? What if I was out front? What if I was upstairs? What if I was in the shower?' I mean, that's why we want to get this out there," mother Maria Wanes said.
IGLOO posted a safety alert concerning the Marine Elite line on its website, telling customers that the company issued a voluntary recall on some of the coolers.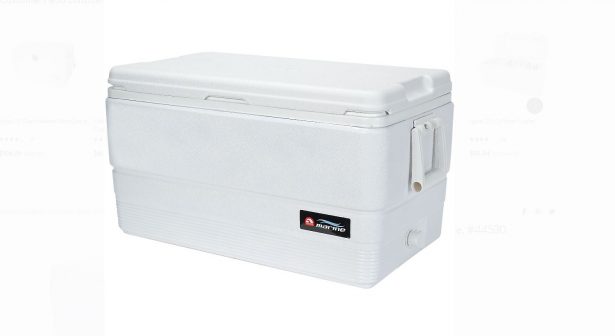 It said the recall concerns Marine Elite coolers with the ability to lock stainless-steel latches.
"It is possible that the stainless-steel latch could, inadvertently close where a person could potentially become locked inside. We are working closely with West Marine to send customers a free latch-replacement kit that you can use to easily and safely switch out the current latch," the company stated.
"If you haven't received a kit, you can contact us toll-free at 1(888)-257-0934 to see if the free latch-replacement kit has already been mailed to you. Once removed, please discard the old stainless-steel latches."
"We sincerely apologize for any inconvenience this issue may have caused you. Our goal is to do everything we can to get you back out on the water using and loving your Igloo cooler," it added.
The following are the affected coolers:
Igloo Marine Elite 72 quart; Item #00049375
Igloo Marine Elite 54 quart; Item #00049374
Igloo Marine Elite 94 quart; Item #00049574
Igloo Marine Elite 110 quart; Item #00034108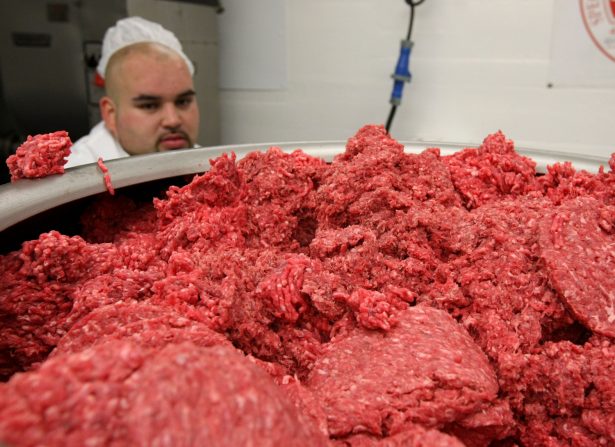 30,000 Pounds of Ground Beef Recalled
A nationwide recall of ground beef was issued March 2, over possible contamination.
The beef chubs were produced by Washington state-based Washington Beef because the products may be contaminated with extraneous materials, the Department of Agriculture's Food Safety and Inspection Service said in an alert.
Ground beef chubs are packages of ground beef stored in tube-like, easy-to-store packaging.
The ground beef was produced on Dec. 27, 2018, and packed on Jan. 22. The chubs have a "Use or Freeze by" date of 1/20/19 and an establishment number of "EST. 235" inside the USDA mark of inspection.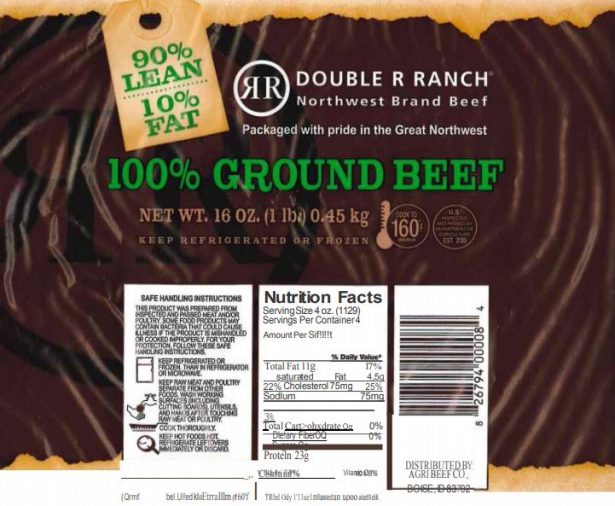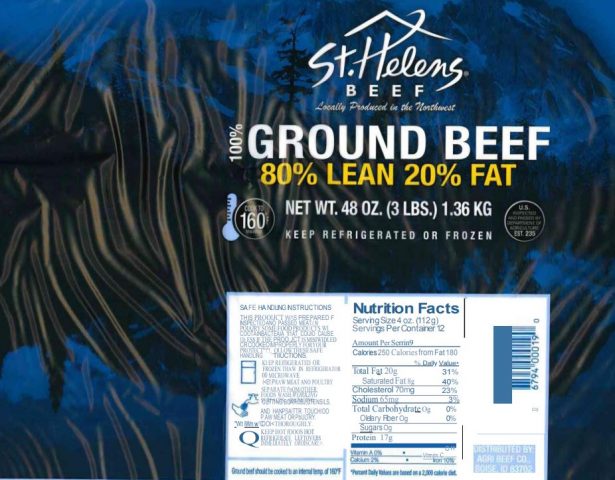 The products were shipped nationwide.
While Washington Beef produced the chubs, they were sold under a range of brand names, including Double R Ranch, St. Helens, and SRF. The full list is available here (pdf).
The problem was discovered after a consumer sent a complaint to the company on Feb. 28, 2019.
According to the service, there have been no confirmed reports of adverse reactions from people who ate the beef.
Anyone who still has the beef should throw it out or return it to the store they purchased the chub or chubs from.
Anyone with questions about the recall can call Jay Theiler, vice president of marketing at Washington Beef, at (855) 472-6455.