A court deposition in a sex discrimination and retaliation case in Hennepin County, Minnesota, has shed more light on the background discussions in which county attorneys expressed doubt over the prosecution of Derek Chauvin.
Mr. Chauvin, the Minneapolis police officer convicted of second- and third-degree murder and second-degree manslaughter in the death of George Floyd in 2020, was sentenced to over 22 years in prison for the death and another 21 years for violating Mr. Floyd's civil rights.
Mr. Floyd's death sparked riots throughout the summer of 2020 amid COVID lockdowns.
Alpha News first reported on the court documents showing the pressure Hennepin County attorneys faced to charge Mr. Chauvin and the three other officers involved in the arrest of Mr. Floyd.
The conversations surfaced in former Assistant County Attorney Amy Sweasy's sex discrimination complaint filed in 2022 in Hennepin County against County Attorney Mike Freeman.
Ms. Sweasy had previously reached a $190,000 settlement with the county after filing a complaint with the Minnesota Department of Human Rights and accepted a new role as a principal attorney, MPR News reported, but the current lawsuit claims she continued to experience retaliation in the office.
In Ms. Sweasy's deposition for the county lawsuit, she alleged that Mr. Freeman had made comments such as "'Big white boys like us' … 'aren't going to be ruling the world anymore,'" and that he said "we already had to let the white girls in because they're smarter than we are and we all need someone to keep our feet warm at night."
After reporting her concerns to Mr. Freeman, she alleged that he said, "I'm worried about your career now."
She said she began experiencing retaliation after making these reports.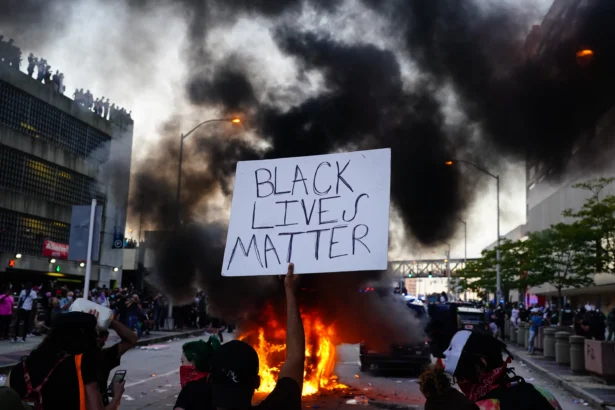 'The City Was Burning Down'
Ms. Sweasy's colleague, Senior Assistant County Attorney Patrick Lofton, gave his own deposition in the case.
He said Mr. Freeman and Ms. Sweasy's relationship went south after Ms. Sweasy and Mr. Lofton withdrew from the case against Mr. Chauvin and the three other police officers involved in Mr. Floyd's arrest: Thomas Lane, Tou Thao, and J. Alexander Kueng.
Mr. Lofton said there was "extreme premium pressure" to file charges.
"The city was burning down," he said in the deposition.
He wrote Mr. Freeman a letter explaining why he wanted to withdraw from the case.
"I wanted it in writing, and I wanted to make sure it was documented that I wasn't going to let that situation, what was going on in the world, affect my judgment because I have to sleep at night no matter what, and — so I wrote the letter, and I wanted it to be memorialized," Mr. Lofton said, adding that many of his associates agreed with the decision.
"He was not happy," Mr. Lofton said of Mr. Freeman, later stating, "He felt like our decision in Chauvin ruined him and ruined the office."
Several sections of the deposition related to Mr. Lofton's withdrawal from the Chauvin case were redacted.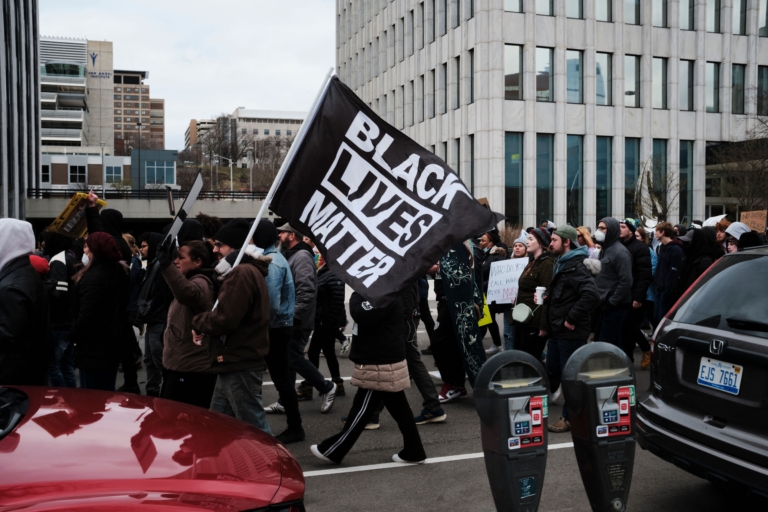 'Evidence Doesn't Match' Public Narrative
Ms. Sweasy said in her deposition that she talked with Hennepin County medical examiner Dr. Andrew Baker about Mr. Floyd's autopsy.
"He called me later in the day on that Tuesday and he told me that there were no medical findings that showed any injury to the vital structures of Mr. Floyd's neck. There were no medical indications of asphyxia or strangulation," Ms. Sweasy said.
"He said to me, 'Amy, what happens when the actual evidence doesn't match up with the public narrative that everyone's already decided on?' And then he said, 'This is the kind of case that ends careers.'"
Because she disagreed with Mr. Freeman about the charging of the case, which she believed violated "professional and ethical rules," she withdrew, which in turn led to increased retaliation, she said.
In Dr. Baker's autopsy report, he states "No life-threatening injuries identified."
The toxicology report lists fentanyl, methamphetamine, and cannabinoids found in Mr. Floyd's system, a combination of drugs that has led some to question whether Mr. Floyd overdosed while restrained.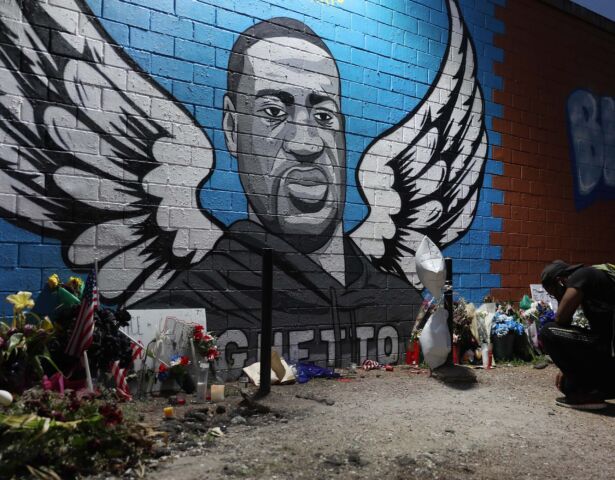 'This Was Not a Killing'
Tucker Carlson referred to the Alpha News report on his show, "Tucker on X," on Oct. 20, questioning the narrative that Mr. Chauvin murdered Mr. Floyd.
He said this narrative has been repeated relentlessly for more than three years, to the point that most people believe it to be true.
"Because everyone does kind of believe it, a small group of people have been allowed to make massive changes to American society," Mr. Carlson said.
Those changes include defunding the police, decriminalizing theft, and increased hiring discrimination against white men, he said.
Mr. Carlson went on to discuss the official autopsy report stating that Mr. Floyd wasn't murdered.
"So, this was not a killing, it was yet another narcotics OD in a country that records more than 100,000 of them every year," he said. "The medical examiner clearly understood that and, in fact, articulated it."
Despite this, the truth will continue to be ignored, he said.
Vince Ellison with the National Center for Public Policy, author of "Crime Inc.: How Democrats Employ Mafia and Gangster Tactics to Gain and Hold Power," told Mr. Carlson that, to white Democrats, Mr. Floyd is a symbol of the perfect black man: jobless, on drugs, and in perpetual conflict with law enforcement.
The Democratic Party, Mr. Ellison said, only wants more people like Mr. Floyd because they are essentially funded by the Democratic Party through social welfare programs that will motivate them to continue to vote for the Democratic Party.
"And then these white Democrats can feel superior to him," he said. "He can be controlled by them. Think about an old slave plantation back in the day, and how they wanted their slaves to act: subservient, obedient, ignorant, you know, doing what he was told. Not asking any questions, having a slave mind, being dependent on them. This is how they want black men to be in America."
Black Leaders Speak Out
Black Lives Matter leader Mark Fisher recently echoed this sentiment when he told The Epoch Times that the Democratic Party is "a racist party with racist policies that negatively impact black families."
"Black people are stuck on that plantation, mentally," Mr. Fisher said. "They're slaves in their own minds because they refuse to see the big picture and how we've been used and abused by the Democratic Party with policies that are absolutely antithetical to what black people yearn for in this country, which is life, liberty, freedom, the pursuit of happiness, and a family to raise."
Mr. Ellison said Mr. Floyd was a slave in his mind and that the Civil Rights movement inculcates this idea in the black community.
"And today they're still marking, 60 years later, telling black people, 'You're not free, beg for reparations, beg for affirmative action, kill your children in the womb, castrate your children, let drag queens come in the school and shake their behinds in children's faces, run God out of the public square,'" Mr. Ellison said.
"And then they end up like George Floyd," he said. "But the one thing they do consistently, they vote for the Democratic Party, and the places where George Floyds live, [Democrats] stay in absolute power."
From The Epoch Times