The state of Minnesota announced Monday that people are now able to download a COVID-19 contact tracing application that can notify people who have been close to someone who tested positive.
The application, called COVIDaware MN, is already in use in about 20 other states and the technology is now available for Minnesotans as well, Gov. Tim Walz, a Democrat, said during a press briefing in St. Paul.
"As we learn more about COVID-19, new innovations are helping keep our communities safe. Today we announced a voluntary, anonymous app is available that can alert Minnesotans if someone they've been in close contact with—even someone they don't know—contracts the virus," Walz wrote on Facebook.
The governor also provided a link to the website where people can download the app or learn more about it.
"We're seeing a dangerous surge in cases across the state. The more information Minnesotans have, the easier it will be to curb the spread," Waltz added.
The mobile app is free and available for Android and IOS and can be downloaded via the Google Play Store and the Apple App Store.
COVIDaware MN is a Bluetooth-enabled mobile app and is able to alert people who have been within six feet of someone for 15 minutes who has tested positive for the CCP (Chinese Communist Party) virus.
The mobile app is able to notify these people after someone tests positive and requests a code from health officials. This code can then be used within the app and alert other COVIDaware MN users who have recently been in close contact with the person who tested positive.
Health officials say the app is likely to reduce the spread of the CCP virus, which causes the COVID-19 disease, because those who have been alerted can immediately get tested as well.
"It is painless, it is free, it is secure," the governor said during the briefing, though Minnesota officials previously had privacy concerns.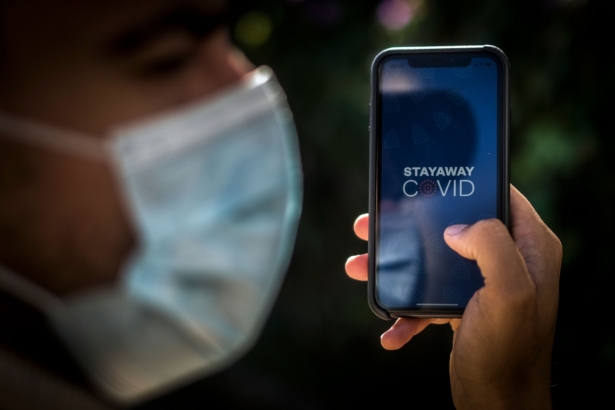 Tarek Tomes, who serves as the Commissioner of Minnesota IT Services (MNIT) told reporters that COVIDaware MN does not collect nor distribute personal identification.
"The app itself does not track your location or use GPS in any way, it doesn't transfer any information to the state or to anyone else related to location," Tomes said. "It does not use your identity or share your identity with others, including with Google or with Apple or with the state of Minnesota."
"It's a pull-in app, which means the data can come to your smartphone but nothing of value leaves your smartphone," he added. "The only thing that leaves your phone is a random number, which cannot be traced back to the phone that generated it."
Since the start of the CCP virus pandemic in the country, Minnesota has seen 3,205 deaths from the virus, Kristen Ehresmann from the Department of Health Infectious Disease Prevention and Control Division said during the Monday briefing.
On Monday, Ehresmann said 24 people have died and 6,353 tested positive, adding that the people who died were between 50 and 90 years old.
She also said that as of Monday, the state has 1,778 people in hospital beds diagnosed with COVID-19, including 364 people who need intensive care.