Credit Suisse has taken Switzerland's central bank up on its offer to borrow up to 50 billion Swiss Francs ($53.7 billion) after the Swiss National Bank (SNB) vowed to grant it a liquidity lifeline "if necessary."
In a statement, Credit Suisse said it was taking "decisive action to pre-emptively strengthen liquidity" after shares of the Swiss lender plunged by much as 30 percent on Wednesday, exacerbating fears that a global financial crisis is on the horizon.
The bank said it intends to exercise its option to borrow up to 50 billion Swiss Francs from the SNB under a covered loan facility as well as a short-term liquidity facility, which are fully collateralized by high-quality assets.
"This additional liquidity would support Credit Suisse's core businesses and clients as Credit Suisse takes the necessary steps to create a simpler and more focused bank built around client needs," the investment bank said.
"Credit Suisse also announces offers by Credit Suisse International to repurchase certain OpCo senior debt securities for cash of up to approximately CHF 3 billion [$3.2 billion]," the statement added.
Additionally, Credit Suisse said it repurchased $2.5 billion of U.S. dollar bonds and 500 million euros ($529 million) of euro bonds of its own debt to manage its liabilities and interest payment expenses.
Both offers are subject to various conditions set in the tender offer and will expire on March 22, 2023.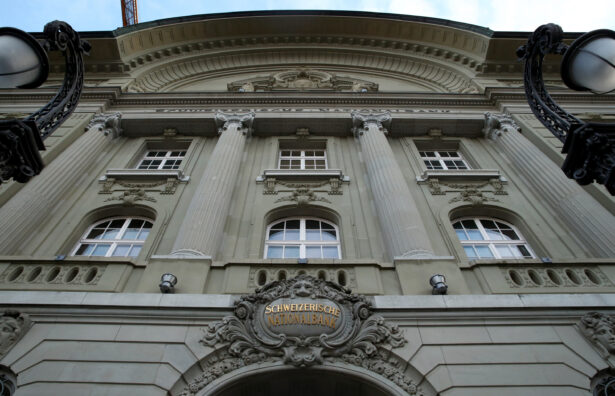 Swiss National Bank Offers Lifeline
"The transactions are consistent with our proactive approach to managing our overall liability composition and optimizing interest expense and allow us to take advantage of current trading levels to repurchase debt at attractive prices," the bank said.
"These measures demonstrate decisive action to strengthen Credit Suisse as we continue our strategic transformation to deliver value to our clients and other stakeholders," CEO Ulrich Koerner said. "We thank the SNB and FINMA as we execute our strategic transformation. My team and I are resolved to move forward rapidly to deliver a simpler and more focused bank built around client needs."
Credit Suisse's announcement came shortly after the SNB, in a joint statement with the Swiss financial market regulator FINMA, said that Credit Suisse met the strict "capital and liquidity requirements imposed on systemically important banks" to ensure their stability.
"If necessary, the SNB will provide CS with liquidity," the central bank said.
The central bank also sought to ease concerns that the "current turmoil in the US banking market" did not suggest that there is a "direct risk of contagion" for Swiss institutions and financial markets, referring to the recent collapses of Silicon Valley Bank and Signature Bank.
"FINMA and the SNB are following developments very closely and are in close contact with the Federal Department of Finance to ensure financial stability," the statement added.
Credit Suisse is the first major global bank to be given an emergency lifeline since the 2008 financial crisis.
The move comes amid a turbulent 12 months for the bank in which it has been hit with a number of scandals, including allegations regarding its alleged business practices or lack of due diligence after leaked documents allegedly identified more than 18,000 accounts belonging to foreign customers, including criminals, dictators, and sanctioned political actors who stashed their money at the Switzerland-based firm.
Credit Suisse Group AG Chairman Antonio Horta-Osorio also resigned in January last year following reports that he broke COVID-19 quarantine rules.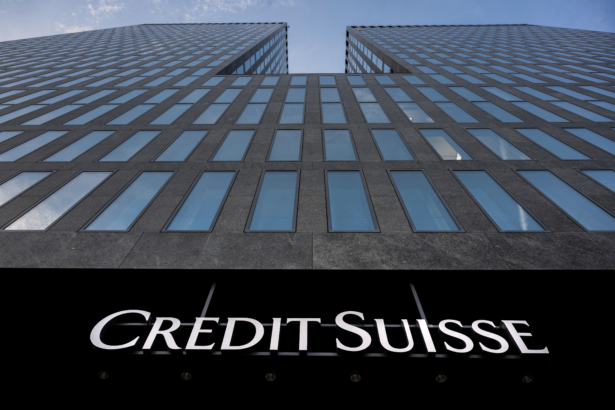 Scandals, Losses
The bank also suffered heavy heavy financial losses owing to the collapse of U.S. family office Archegos and client losses from the collapse of supply chain finance company Greensill.
Inflation and aggressive interest rate hikes have further exacerbated issues and the bank reported its biggest annual loss last month since the 2008 global financial crisis, citing a "challenging economic and market environment, significant deposit and net asset outflows at the beginning of the quarter, and the execution of our strategic actions."
The bank also warned that it expected to report "a substantial loss" before taxes this year.
Credit Suisse previously delayed its annual report, citing "material weakness" in its financial reporting procedures in previous years.
Customers have withdrawn billions from Credit Suisse in recent months as it struggles to maintain investor confidence. However, its shares tumbled further on Wednesday when its largest investor, Saudi National Bank, ruled out providing additional capital to the Swiss bank, citing regulatory restrictions.
Saudi National Bank Chairman Ammar Al Khudairy did note, however, that his group was happy with Credit Suisse's transformation plan, noting that it is a "very strong bank."
"I don't think they will need extra money; if you look at their ratios, they're fine," he said.
Swiss-listed Credit Suisse shares fell by 30 percent and the bank's U.S.-traded American depository receipts fell 14 percent, with the bank at a record low.
Reuters contributed to this report.
From The Epoch Times