In a Friday video update, Hawaii Gov. Josh Green announced that fewer people have died than previously believed in the wildfires that ripped through Maui in August.
Last week, the official death toll was thought to be 155.
"We're now at 97," the governor said in a video posted on X. "Thank God, fewer people have passed away."
The change in the death count is the result of advanced genetic analysis conducted by anthropologists of the Department of Defense in addition to DNA testing.
"They were able to make sure we weren't tragically co-mingling any of the people we lost," Mr. Green told CNN. "For instance, in a car where there might have been several people—at first it might have been thought there were eight people, instead there were five."
So far, 74 of the deceased have been positively identified.
As of Friday, 31 people remain unaccounted for, down from 66 reported last week.
Officials previously stated that the intense fires may have entirely cremated a number of victims, making it doubtful that all missing persons will ever be accounted for.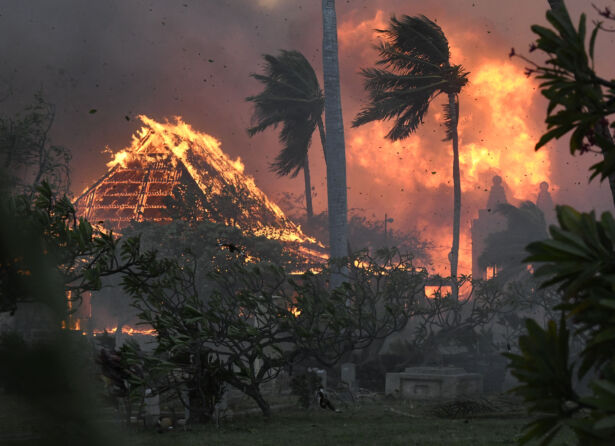 Mr. Green said that the next step was providing long-term rentals to the 7,415 displaced people currently sheltered in 29 different hotels, hundreds of Airbnbs, and various shelters.
The governor invited those who can to help with providing housing.
"If you have a long-term rental and you'd like to participate, contact us. We would love to rent that for 18 months," he said.
"We want everyone to get housing for a long time as we rebuild."
Travel restrictions to most of Hawaii have been lifted, except for West Maui, which is expected to reopen on Oct. 8.
The afflicted area around Lahaina remains closed for now, as the Environmental Protection Agency continues removing toxic and hazardous materials from the ruins of the historic town.
Once the area is safe, removal of the non-toxic debris will begin, a process that will take "the better part of a year," according to Mr. Green.
No plans for the rebuilding of the famous tourist destination have yet been announced.
The fires that hit West Maui on Aug. 8 spread at a rapid pace due to intense winds caused by an unfortunate confluence of weather conditions.
The largest of the three fires hit the historic town of Lahaina, once the capital of the Hawaiian kingdom, swiftly turning 2,200 acres to ashes.
The fires destroyed or damaged an estimated 2,207 structures in Lahaina and the whole of West Maui, Maui County officials said.