Democrat Rita Hart dropped her election challenge over the Iowa House district that was contested by only six votes, giving Republicans and Rep. Mariannette Miller-Meeks (R-Iowa) a final win.
Hart on Wednesday announced she is withdrawing her challenge with the House Administration Committee over her loss in Iowa's Second Congressional District. A number of Democratic representatives in recent days said House leaders should not attempt to overturn the election results.
"After many conversations with people I trust about the future of this contest, I have made the decision to withdraw my contest before the House Committee on Administration," Hart said in a statement. "Since Election Day, and throughout this entire process, my mission has been about ensuring the voices of Iowans who followed the law are not silenced. I am saddened that some Iowans' votes will not count through no fault of their own. The work of ensuring it does not happen again will continue beyond this campaign."
It came after House Republican Leader Kevin McCarthy (R-Calif.) and Miller-Meeks stopped in Iowa to decry House Democratic efforts.
"The idea that Democrats want to turn over an election after it's been counted, recounted, and a bipartisan election board had voted," McCarthy said Wednesday. "It's time to move on. I've served with the Congresswoman, we've been to the border already to see the crisis."
And Miller-Meeks said that "if six votes aren't enough to win an election, then why are six members on a committee able to overturn an election … no one should be okay with violating state laws to get the results of an election that they want."
Iowa Secretary of State Paul Pate also sent a letter to House Speaker Nancy Pelosi (D-Calif.) and called on her "to reject any attempts to overturn the will of Iowa voters."
Pate continued to say that the "Hart campaign signed off on the recount procedures and results in all 24 counties" and said that "the bipartisan State Canvassing Board unanimously accepted the results and officially certified the election," noting that Miller-Meeks defeated her opponent by six votes.
"Ms. Hart has stated that her reason for failing to give Iowans a voice in this process is that Iowa law does not allow for sufficient time to review her claims," Pate wrote.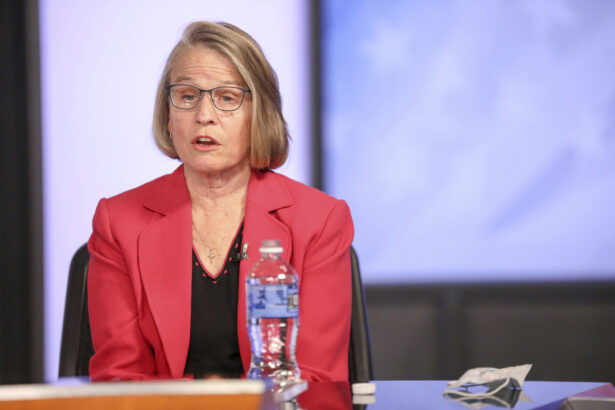 "That assertion is in stark contrast to the fact that Iowa's Judicial Branch has always gone above and beyond to issue expeditious rulings in cases concerning election law. The Hart campaign should have exhausted all state avenues before asking a federal chamber controlled by her party to make the final determination. Iowans should have the final say in all Iowa elections, not Washington, D.C., politicians."
Pelosi and other Democratic leaders earlier this month said that the House has the capacity to overturn contested elections. Under the Constitution, the House does have the power to make the final call in certain cases, and Hart appealed to the lower congressional body to review the results of her razor-thin race against Miller-Meeks.
In 1985, Democrats launched a bid into a state-certified win of Republican Rick McIntyre over Rep. Frank McCloskey (D-Ind.) in the 8th Congressional District after it was learned that thousands of ballots were left uncounted. It found McCloskey won by four votes.
But some moderate Democrats decried efforts to overturn Miller-Meeks' win.
"I want to see what compelling reasons there are for the feds to get involved in this," Rep. Lou Correa (D-Calif.) told CNN earlier this month. "I think these are issues that right now are probably best left at the state level."
From The Epoch Times