A Florida Democrat expressed support for more government transparency regarding UAPs and the creation of a committee that can subpoena individuals after a whistleblower testified in Congress that the U.S. military has a UAP retrieval program.
Rep. Jared Moskowitz (D-Fla.) posted a message on Twitter related to the UAP (Unidentified Anomalous Phenomena) disclosure of information from the government.
I fully support the idea of the creation of a Select Committee on UAP with subpoena power. @timburchett @VoteAPL

— Jared Moskowitz ? (@JaredEMoskowitz) July 27, 2023
"I think it was serious. I think the witnesses, you know, presented well, and I think there's interest from the American people. They want to know what the government knows about UAPs. Why are the American people being kept in the dark?" Mr. Moskowitz told The Hill about the Congress UAP hearing,
The idea of a select committee on the issue was first raised by Rep. Tim Burchett (R-Tenn.) who told FOX:
"This is a coverup. The American public understands it, and we're trying to get to the bottom of it. The only way we're going to do that is with a select committee on this issue so that we can expose it to the public, because these three brave gentlemen that came forward, all veterans, tops in their field, impeccable credentials. So there's something else going on."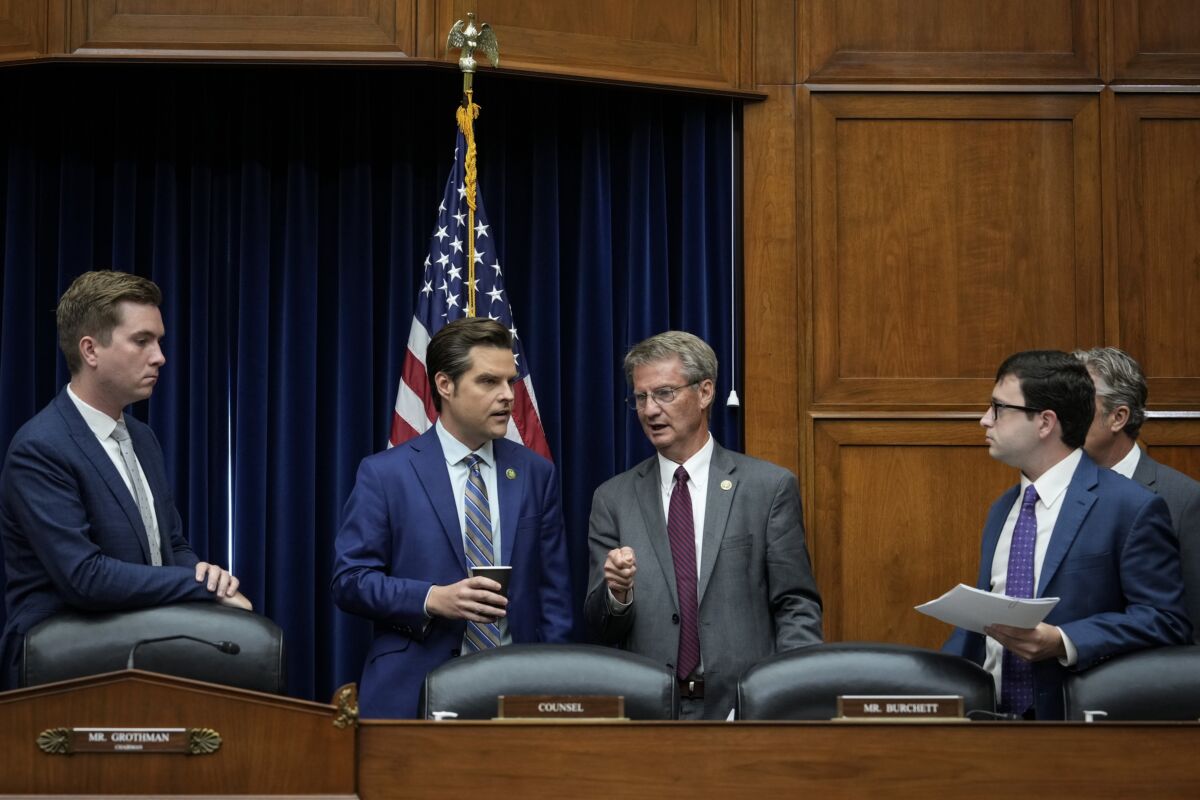 The existence of UAPs has been an open secret among pilots for years, witnesses told the subcommittee during the UAP hearing on July 26.
Congress created the All-domain Anomaly Resolution Office (AARO) to track the phenomena in 2022. The office has charted at least 171 reports of UAPs that appear to have demonstrated unusual flight characteristics or performance capabilities, according to Mr. Moskowitz.
Mr. Moskowitz said these 171 documented UAP encounters still lack a clear explanation.
"I think there's more information on those than they've released to the American public," Mr. Moskowitz told NTD News. "And obviously, listen, we want to make sure you protect our national security, but that can't just be a shield to keep the American public from basic information on what these UAPs are. Are they ours? Are they domestic? Foreign adversaries? Or is there some other rationale for why they exist?"
"My hope is that we got to get some more transparency. That's really the hope for me. This is about government transparency. I'm all for protecting national security, but we can't—that can't just be a shield to deny the American people the basics of what we know about UAPs," Mr. Moskowitz told The Hill.
House lawmakers on both sides of the aisle agree about continuing investigations of UAPs after the Congress hearing.
Congress Hearing
Testifying under oath at the House UAP hearing was retired Air Force intelligence officer Maj. David Grusch, a whistleblower who adamantly maintains that the U.S. military has been concealing and preventing information going public of its secret "multi-decade UAP crash retrieval and reverse engineering program" that illegally operates above and outside of congressional oversight.
Mr. Grusch, decorated for combat service in Afghanistan, says that the U.S. military has recovered UAP craft and "non-human" life forms.
He said the United States has likely been aware of "non-human activity" since the 1930s.
"My testimony is based on information I have been given by individuals with a longstanding track record of legitimacy and service to this country—many of whom also shared compelling evidence in the form of photography, official documentation, and classified oral testimony," Mr. Grusch said.
​​Another veteran who testified at the hearing was Ryan Graves, a former F-18 pilot with service in Operation Enduring Freedom.
"I have witnessed advanced UAP on multiple sensor systems firsthand," he said.
"I can tell you that advanced UAP are a national security and an aviation safety problem."
Mr. Graves said that he believes around 95 percent of unidentified anomalous phenomena (UAP) currently go unreported by pilots working for the U.S. government.
David Fravor, a retired Navy commander and F-18 pilot, told of being on a training mission in 2004 when dispatched to investigate an aerial phenomenon that had been appearing on the command ship's radar for about two weeks.
He reported seeing a "small, white, Tic Tac-shaped object" moving rapidly across the water's surface despite having no rotors or visible means of propulsion.
"The sightings of UAPs have rarely been explained by the people who have firsthand accounts of these situations," said Rep. Paulina Luna (R-Fla.) during the hearing.
"This is largely due to the lack of transparency by our own government and the failure of our elected leaders to make good on their promises to release explanations and footage and mountains of over-classified documents that continue to be hidden from the American people."
White House Response
At a Wednesday press briefing, a reporter asked White House national security spokesperson, John Kirby, "Does the United States believe that there may be life outside of Earth?"
Mr. Kirby responded: "I don't have a position on that one way or the other to speak to today. What we believe is that there are unexplained aerial phenomena that have been cited and reported by pilots, Navy, and Air Force.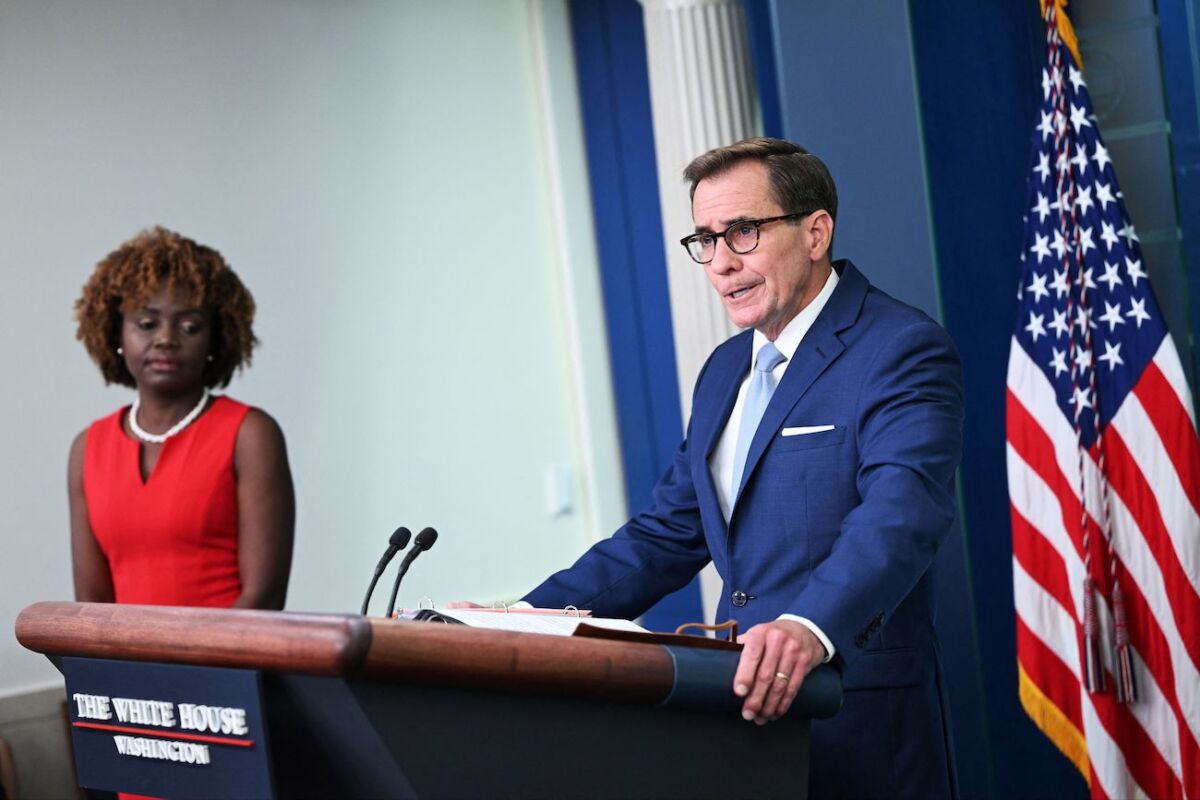 "That these phenomena have, in some cases, had an impact on our training ranges, on our pilots' ability to fly, train, operate, and stay ready. That alone makes it a national security issue worth looking at. We don't know; we don't have the answers about what these phenomena are."
Savannah Hulsey Pointer and Lawrence Wilson contributed to this report.
From The Epoch Times