A group of U.S. senators called on the Federal Trade Commission (FTC) to consider an investigation into whether Twitter breached its consent decree or consumer protection laws under new owner Elon Musk.
The seven Democrats, led by Sen. Richard Blumenthal (D-Conn.), wrote a letter to FTC Chair Lina Khan over what they called Twitter's "serious, willful disregard for the safety and security of its users."
In the letter dated Nov. 17, the lawmakers said Musk has taken "alarming steps" after the tech billionaire officially acquired Twitter at the end of last month.
"In recent weeks, Twitter's new Chief Executive Officer, Elon Musk, has taken alarming steps that have undermined the integrity and safety of the platform, and announced new features despite clear warnings those changes would be abused for fraud, scams, and dangerous impersonation," read the letter.
The new features, such as Twitter Blue, an $8 blue-check subscription service, resulted in fake accounts impersonating President Joe Biden, senators, and other big brands, according to the letter.
Additionally, the group wrote that a departure of key executives in Twitter, including the heads of cybersecurity and privacy, called into question "whether personal data is adequately protected from misuse or breach."
"We are concerned that the actions taken by Mr. Musk and others in Twitter management could already represent a violation of the FTC's consent decree," read the letter.
Prior to Musk's takeover of the company, the agency was "already on notice" about the allegation of Twitter's "inadequate security practice," from Peiter "Mudge" Zatko, a whistleblower who had served as Twitter's head of security before being fired earlier this year, according to the letter.
"We urge the Commission vigorously oversee its consent decree with Twitter and to bring enforcement actions against any breaches or business practices that are unfair or deceptive, including bringing civil penalties and imposing liability on individual Twitter executives where appropriate."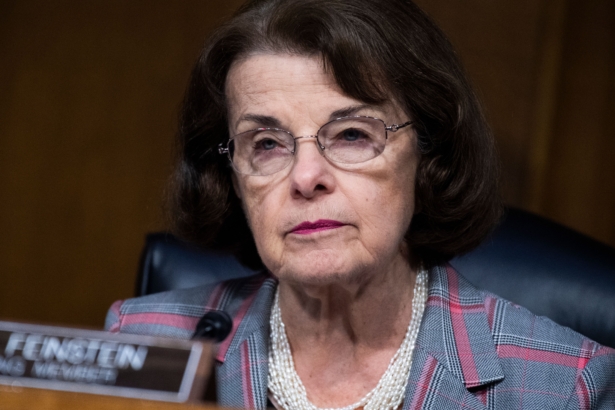 The letter was co-signed by Sen. Dianne Feinstein (D-Calif.), Sen. Ben Ray Lujan (D-N.M.), Sen. Elizabeth Warren (D-Mass.), Sen. Ed Markey (D-Mass.), Sen. Cory Booker (D-N.J.), and Bob Menendez (D-N.J.).
The FTC declined to comment. Twitter didn't immediately respond to requests for comment.
A spokesperson for FTC said last week the agency has been closely watching Twitter's moves under Musk.
"We are tracking recent developments at Twitter with deep concern," read the statement issued on Nov. [11]. "No CEO or company is above the law, and companies must follow our consent decrees."
In recent days, several top executives in Twitter publicly announced their departure from the company, such as chief information security officer Lea Kissner and Yoel Roth, the head of safety and integrity who was reportedly involved in blocking sharing posts about Hunter Biden ahead of the 2020 presidential election.
The letter also came after Musk introduced a permanent ban on impersonators to fight trolls who got "blue check" verification badges by taking advantage of the Twitter Blue service. Musk said that "any Twitter handles engaging in impersonation without clearly specifying 'parody' will be permanently suspended."
The Twitter Blue subscription service is part of the tech mogul's efforts to help the social media company's revenue. Musk previously said Twitter is losing $4 million per day.
From The Epoch Times