Democrats and Republicans reacted after former President Donald Trump announced his looming indictment and asked his supporters to "protest" and "take our nation back."
Former House Speaker Nancy Pelosi (D-Calif.) accused Donald Trump of being "reckless."
"The former president's announcement this morning is reckless: doing so to keep himself in the news and to foment unrest among his supporters," Pelosi said in a March 18 statement.
"He cannot hide from his violations of the law, disrespect for our elections, and incitements to violence," she continued. "Rightfully, our legal system will decide how to hold him accountable."
The congresswoman said the case against Trump was significant.
"Whatever the decision is of the Grand Jury, its consideration of this case makes clear: no one is above the law, not even a former President of the United States," Pelosi concluded.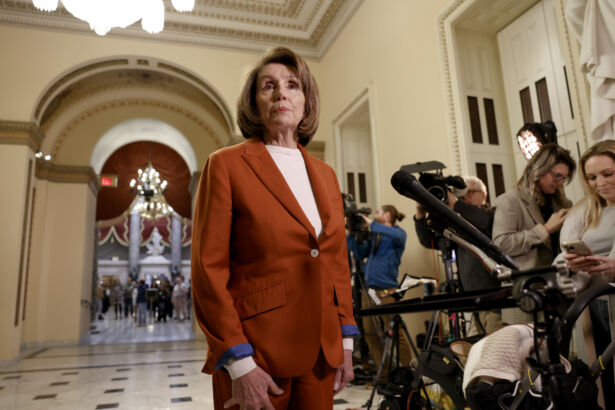 The Manhattan District Attorney Alvin Bragg, a Democrat, is probing Trump for his involvement in providing $130,000 in hush money to adult film actress Stormy Daniels.
Trump campaign spokesperson Steven Cheung, in a statement released on March 16, called Bragg's investigation into Trump a "witch hunt" and said Trump is "completely innocent" and did "nothing wrong."
On Saturday, Trump took to his Truth Social platform to announce that he will be arrested on March 21, based on "illegal leaks" from the "corrupt & highly political" DA's office. He insisted that possible indictment in the case would be "based on an old & fully debunked (by numerous other prosecutors!) fairy tale."
Trump ended his Truth Social post by telling his supporters, "Protest, take our nation back."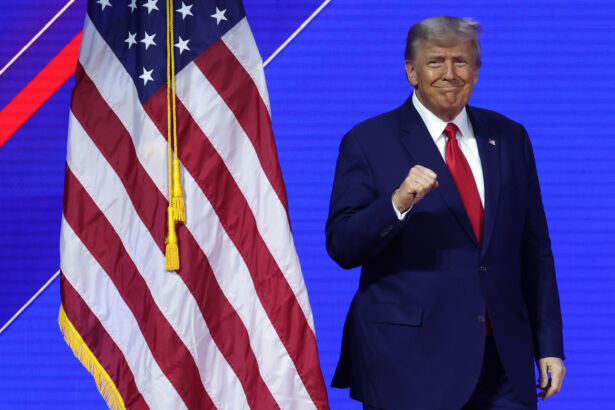 Some Democrats shared Pelosi's criticism of Trump.
Rep. Jimmy Gomez (D-Calif.), who sits on the House Oversight Committee, took to Twitter to say Trump's call to supporters was reminiscent of the Jan. 6 Capitol breach.
"I experienced it firsthand on January 6th when he incited an insurrection," Gomez wrote. "Now he's trying to do it again. Trump is, and will always be, a threat to our democracy and the rule of law."
Trump's "goal is acts of violence in his name," Rep. Eric Swalwell (D-Calif.), who sits on the House Judiciary and Homeland Security Committees, posted on Twitter. "And we must be prepared to protect against it."
Republicans
Many Republicans have rallied around Trump, including House Speaker Kevin McCarthy (R-Calif.).
"Here we go again—an outrageous abuse of power by a radical DA who lets violent criminals walk as he pursues political vengeance against President Trump," McCarthy said on March 18.
McCarthy also directed House committees to probe whether federal funds were used for the looming indictment against Trump.
House Republican Conference Chairwoman Elise Stefanik (R-N.Y.) issued a statement criticizing the radical left.
"What these corrupt Leftist prosecutors like Alvin Bragg and their Socialist allies fail to understand is that America First Patriots have never been so energized to exercise their constitutional rights to peacefully organize and VOTE at the ballot box to save our great republic," Stefanik wrote.
Rep. Andy Biggs (R-Ariz.), who sits on the House Judiciary and Oversight Committees, took to Twitter to question the U.S. justice system.
"President Trump is on the path to be indicted before any of the crooks in the Biden family. Think about that," Biggs wrote. "We have a two-tier justice system."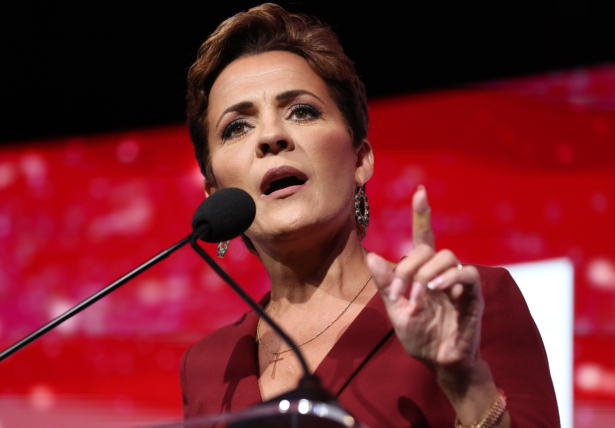 Arizona GOP gubernatorial candidate Kari Lake issued a statement defending Trump's call to protest.
"The President has called for peaceful protests. And I would remind his critics that the First Amendment of the United States Constitution grants us the right to peaceably assemble," Lake wrote. "We cannot allow ourselves to live in such fear of the left's infiltration that we surrender our God-given rights without them even asking.
"This is the time to speak out. This is the time for the silent majority to roar," Lake continued. "You have a voice. USE IT. And make it very clear that we stand with President Donald J. Trump, and all Americans who are under attack by the corrupt political machine."
Trump, who announced his third bid for the White House in November last year, is scheduled to hold his first 2024 campaign rally in Waco, Texas, on March 25.
From The Epoch Times