Democrat Heather Boyd defeated Republican Katie Ford in the special election for a seat in the Pennsylvania House of Representatives on May 16, meaning Democrats will retain their narrow one-seat majority in the state House.
Boyd, a former congressional and state legislative aide who quit her job as a senior adviser to Rep. Mary Gay Scanlon (D-Del.) in March to run, beat Ford, a military veteran, school volunteer, and behavioral therapist, by a count of 4,944 to 2,825, according to Politics PA.
The Associated Press called the race at about 10:40 p.m.
Boyd's win gives Democrats 102 seats, the minimum number they need to control the agenda on state policies for issues such as elections, abortion access, and education funding in the 203-member House.
The state Senate has a Republican majority.
Both candidates were vying to win the vacancy created after Democratic Rep. Mike Zabel resigned in March shortly after a lobbyist accused him of sexually harassing her.
One day prior to the special election, President Joe Biden made the unusual move of endorsing Boyd, noting that the outcome will determine issues such as abortion rights, gun safety laws, and election legislation across the state—subjects that have consistently divided lawmakers on both sides of the aisle.
Biden Weighs In on Special Election
In a statement, Biden said the outcome of the special election would "determine the future of so many fundamental freedoms that Pennsylvanians hold dear" and called Boyd "an experienced public servant who will protect a woman's right to make her own health care decisions, stand up for common sense gun safety laws, and expand access to voting rights."
"Electing her could not be more important," Biden added.
Boyd, who chairs the Upper Darby Democratic Committee, campaigned heavily on bolstering public education funding and supporting abortion rights, including opposing a referendum on a constitutional amendment that would limit abortion rights in the state.
The Pennsylvania General Assembly approved the measure last year following the U.S. Supreme Court's reversal of Roe v. Wade. However, it must be passed again this year before it can go before voters.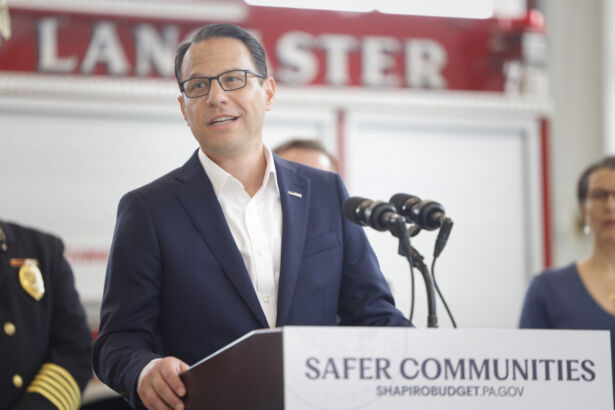 Ford's campaign, meanwhile, highlighted Zabel's misconduct and took aim at Boyd for not doing more after learning about the sexual harassment allegations. Boyd had said she respected the lobbyist's request for confidentiality about her claim.
Although she herself is pro-life, Ford had also vowed not to change state law on women's reproductive rights and said she would vote against advancing the referendum.
She had also pledged to bring life back to the 163rd District, which is made up of Upper Darby and Darby townships and Collingdale, Clifton Heights, and Aldan boroughs.
'Uphill Battle'
In a statement late Tuesday, Ford acknowledged that she had known from the start that securing a seat in the special election would be an "uphill battle."
"My goal was to run an honest and clean campaign and be the best role model to my children and an example to this community," she said. "I wanted to represent the incredible community we have here. Unfortunately, we fell short and my opponent has won. I cannot thank you enough, for all the support I received along the way. All of you mean so much to me, and getting to be a part of this amazing journey meant the world to me."
Boyd also thanked her supporters in a separate statement.
"From the bottom of my heart, THANK YOU to all the voters across the 163rd State House district," the Democrat wrote on Facebook. "I am so humbled by the faith you have placed in me to represent our community in Harrisburg, and I promise that I will fight for you every single day."
The Democrats' victory in the Delaware county also marks a win for first-term Democratic Gov. Josh Shapiro, who would have had to contend with a Republican-controlled state Senate and House if Boyd had not won.
Republicans entered the 2022 election with a 113–90 advantage in the state House, but Democrats flipped the House in November for the first time since 2010, granting Shapiro a legislative chamber to aid his agenda.
Shapiro congratulated Boyd in a Twitter post on Tuesday night and said he looked forward to working with her "to get things done for Pennsylvanians and protect real freedom."
The Associated Press contributed to this report.
From The Epoch Times