Underscoring his intention to combat what he said he saw as the Biden administration's failed border policies, Florida Gov. Ron DeSantis announced new initiatives to crack down on illegal immigration.
Speaking in Jacksonville, DeSantis proposed attacking the problem from numerous directions.
The new measures would toughen penalties for human smuggling, require all employers in the state to use the national E-Verify system to confirm employees are legal residents and remove various incentives for illegal immigration.
The new laws, if passed, would require hospitals to collect data on patients' immigration status and annually report the cost of caring for illegal aliens.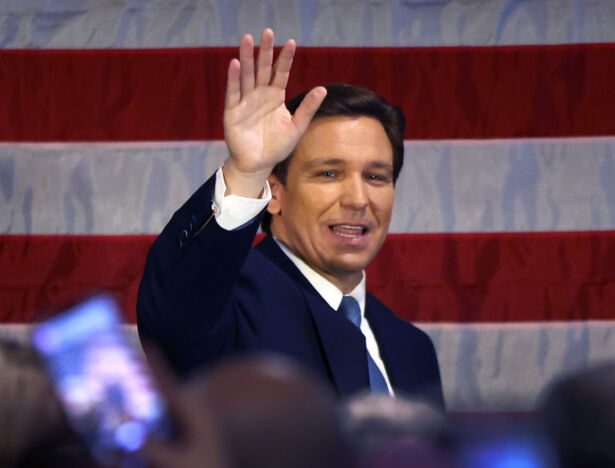 They would require confirmation of U.S. citizenship and Florida residency for voter registration and would prohibit local governments from issuing identification cards to unauthorized aliens and invalidate out-of-state licenses issued to them.
Laws would ban out-of-state tuition waivers at colleges and universities for unauthorized aliens, prevent them from practicing law, and close loopholes allowing illegal immigrants to avoid detention by authorities.
The measures are contained in a bill sponsored by State Sen. Blaise Ingoglia, a Republican representing an area north of Tampa on the state's Gulf Coast. The bill, DeSantis said, will "force the federal government to get with the program, and to finally secure and defend the borders of the United States."
"Florida is a law and order state," DeSantis said, "and we won't turn a blind eye to the dangers of Biden's border crisis. We will continue to take steps to protect Floridians from reckless federal open border policies."
"The federal government is … an abomination, especially what's happening with the southern border," said Ingoglia, applauding DeSantis's leadership on the issue.
"In fact, the southern border is so bad that I personally think the federal government should classify itself as its own disaster area."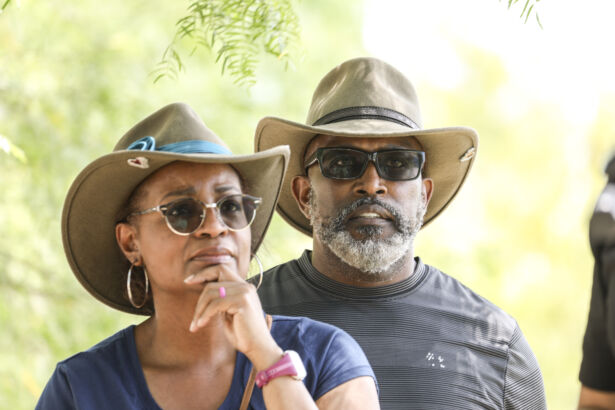 DeSantis's policy in Florida, Ingoglia said, "should be the blueprint for the other 50 states because the only way the federal government is going to react is when the states finally push back."
Mark Glass, the Florida Department of Law Enforcement commissioner, said his agency's joint interdiction operations with the Florida Highway Patrol had nabbed dozens of criminals now facing hundreds of charges of human trafficking, drug smuggling, and other felonies.
State Rep. Kiyan Michael, a Republican elected in November to a Jacksonville-area district, described herself as "an angel mom."
She told of the tragedy that motivated her activism on the issue.
Her 21-year-old son, driving to the bank to cash his paycheck while on his lunch break, died after a collision with a vehicle driven by an illegal immigrant. The man had been deported twice.
"E-Verify is needed because the person that killed our son was going to buy paint. So he was working somewhere under the table," Michael said.
Sexually Assaulted by Illegal Alien
"I have been to the border. I've been to McAllen, Texas. I've been to El Paso, Texas. I've been to Laredo, Texas. I've seen firsthand what is happening at the border. It is horrible. So I can tell you right now that this legislation … will definitely keep us safe, and I thank you governor for bringing it forward."
A Sarasota woman described her terrifying ordeal at the hands of an illegal immigrant who, unknown to her, had been living nearby and watching her for a year. She woke one night to find him in her room where he stabbed, sexually assaulted her, and severed her fingers.
She researched to find out how this had taken place and how she might have prevented it.
"I found out that even though I never met my attacker, he watched me for a year, he and up to seven other men who lived illegally in a home behind my own," the woman said.
"He was housed by a company that employed him and is known for hiring illegal immigrants, brokered by the listing agent to this company, an owner who had no idea who lived in the home. He was paid under the table."
She said the man is now serving 25 years in prison and will be deported to Mexico upon his release.
Verifying Legality to Work
Until now, the state has only required public agencies and public contractors to use E-Verify to confirm an employee's legality to work and allowed an alternative paper verification system, DeSantis said.
The latter was hard to verify. Under the proposed law, the state would require the use of E-Verify by all employers, DeSantis said.
Illegal immigration imposes enormous costs on society, even when those coming aren't criminals or importing drugs, DeSantis said. It imposes stresses on education, public safety, and health care. He said that health care costs alone are estimated at hundreds of millions of dollars but are probably more.
"We want those costs identified," he said. "And it is almost all uncompensated care," paid for by taxpayers.
He said he was stunned to learn that illegal immigrants were licensed as lawyers in Florida.
"How can you be violating the law and then practice law? We're going to end that practice."
From The Epoch Times