Florida Gov. Ron DeSantis said former President Donald Trump's constant criticism of him is telling.
It could suggest Trump "knows" DeSantis could win the GOP nomination in 2024, the governor said in an interview with "Good Morning New Hampshire" radio host Jack Heath on May 25.
"I think a lot of what he's doing is showing everybody that he understands that I've got a good chance to beat him because he doesn't criticize anybody else now," DeSantis said. "It is only me."
"They wouldn't do that if they didn't think that I had a chance, because I think they realize I am offering folks a record of achievement that's second to none," DeSantis added. "They know that I'm more likely to win the election."
The governor's remarks came one day after he entered the 2024 race, launching his bid for the White House on Twitter.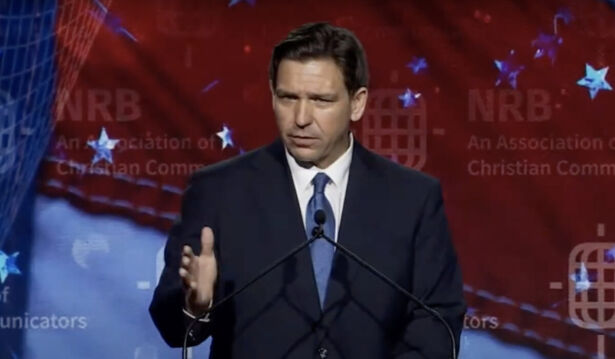 DeSantis then dismissed Trump's claims that his governorship has not been a success.
"I mean, for him to say that we're not winning in Florida, no one has taken a state from being a swing state four-and-a-half years ago to now being a red state in such a dramatic fashion. You cannot find an example of that in the modern history of our country," DeSantis said. "We're proud of that."
DeSantis won reelection easily in 2022, defeating his Democratic challenger Charlie Crist with 59.4 percent to 40 percent of the vote. Four years earlier, DeSantis defeated Democrat Andrew Gillum by a margin of 0.4 percent, or about 32,000 votes.
The Florida governor touted that he is the better candidate in winning general election votes.
"At the end of the day as a leader, yes, I'm going to get Republican votes. You need that, but you cannot just do it with Republicans. You've got to be able to win with independents, and we even peeled off Democrats because we're addressing issues that people care about," DeSantis said. "So I think people are going to be able to see that."
2024 Race
Apart from Trump and DeSantis, the 2024 race for the Republican presidential nomination now includes former South Carolina Gov. Nikki Haley, former Arkansas Gov. Asa Hutchinson, biotechnology entrepreneur Vivek Ramaswamy, conservative radio host Larry Elder, and Sen. Tim Scott (R-S.C.).
Trump is leading the GOP pack. According to a survey by Emerson College that queried 1,064 registered voters in Iowa from May 19 to May 22, Trump held a 42-point lead over DeSantis, who finished second with 20 percent of support.
Haley finished with 5 percent of support, leading Scott (3 percent), Ramaswamy (2 percent), and Hutchinson (1 percent).
In a hypothetical 2024 matchup, Trump would defeat President Joe Biden 49 percent to 38 percent, according to the survey. The margin of victory is smaller for DeSantis, who would defeat Biden 45 percent to 38 percent.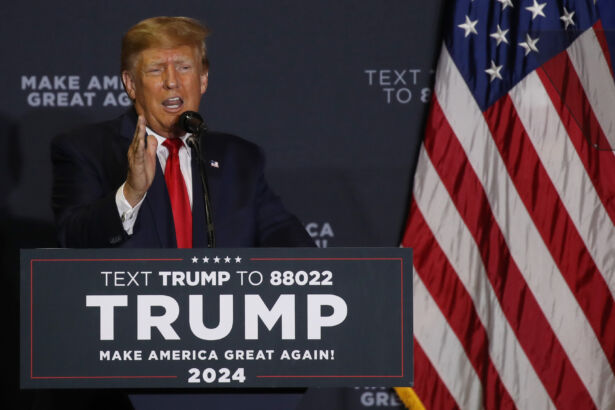 "Rob DeSanctimonious and his poll numbers are dropping like a rock. I would almost be inclined to say these are record falls," Trump said in a short video posted on Truth Social on Wednesday. The former president began calling the Florida governor "DeSanctimonious" days before the 2022 midterm elections.
Trump continued: "The question is Rob just young and inexperienced and naive or more troubling, is he a fool who has no idea what the hell he's doing? We already have one of those in office, we don't need another one."
"We need MAGA—Make America Great Again," Trump added. "This is the last shot we got at it. If we don't win this time, our country is in really big trouble."
During the interview, DeSantis said he believes that the country needs a presidential candidate that could serve two terms, to turn the nation which is currently at an "inflection point."
"I think the country is on the wrong track. I think people see it with their own eyes. I think they feel it in their bones. And we can't have another four years of this," DeSantis said. "And so who is going to be the leader, to be able to win the election like we did in Florida, and then get in and implement the type of policies that are gonna get the country back on track?"
"I think you need to be able to serve two terms. I think that's very important," DeSantis said.
From The Epoch Times