Florida Gov. Ron DeSantis on Jan. 26 weighed in on the contentious race for the chairmanship of the Republican National Committee (RNC), calling for change atop the ranks and praising Harmeet Dhillon.
In an interview with Turning Point USA founder Charlie Kirk, the Republican governor said that the three election cycles did not go the way Republicans had hoped.
"We've had three substandard election cycles in a row: '18, '20, and '22," DeSantis said. "And I would say of all three of those, '22 was probably the worst."
"Given the political environment of a very unpopular president in Biden, huge majorities of the people think the country is going in the wrong direction—that is an environment that's tailor-made to make big gains in the House and the Senate and in state houses all across the country, and yet that didn't happen."
"I think we need a change," he added. "I think we need to get some new blood in the RNC."
Dhillon has mounted a challenge against incumbent chair Ronna McDaniel. MyPillow CEO Mike Lindell is also in the race, though many consider his bid a longshot.
"I like what Harmeet Dhillon has said about getting the RNC out of D.C." he said. "Why would you want to have your headquarters in the most Democrat city in America? It's more Democrat than San Francisco is!"
Adding that he felt the party needed "fresh thinking" to bolster its support among grassroots Republicans, the governor said: "I think it's going to be very difficult to energize people to want to give money, to want to volunteer their time with the RNC if they don't see a change in direction."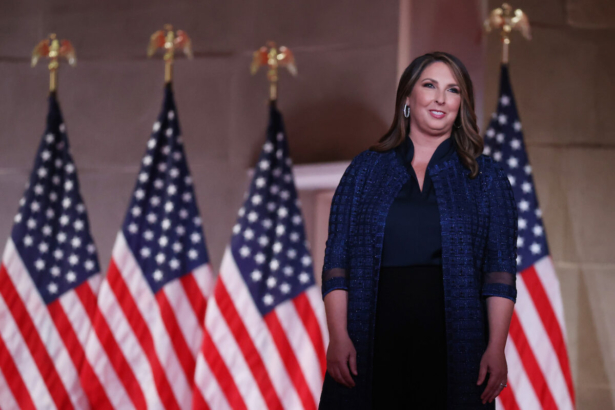 McDaniel
DeSantis' comments come just one day before committee members are scheduled to hold a secret ballot vote in Dana Point, California, to decide who will lead the RNC going forward.
In November, McDaniel circulated a letter of support signed by 101 of 168 RNC voting members. To win the race, McDaniel would need 85 votes—a simple majority.
"Members of the 168 rallied around the chairwoman because of her unprecedented investments in the grassroots, election integrity, and minority communities, and for taking on Big Tech and the biased Commission on Presidential Debates," Emma Vaughn, a spokesperson for McDaniel, told news outlets, adding that the chairwoman's support "has only grown" since her announcement.
However, as calls for change have grown louder in the wake of the 2022 midterm elections, Republicans in Alabama have declared that they have "no confidence" in McDaniel's leadership.
"The Alabama Republican Party leadership is committed to representing our grassroots members, and defending the core conservative values that the people of Alabama stand for," leaders of the Alabama GOP noted in a Jan. 9 statement (pdf).
Holding that the RNC needs "fresh, new leadership who can inspire and lead grassroots Republicans to victory," the Alabama Republicans urged all other RNC members to support new leadership in the upcoming election.
Likewise, in Texas, GOP leaders passed a resolution in December declaring that "the Republican Party of Texas has no confidence in the leadership of Chairman McDaniel and believes she must be replaced as RNC Chair."
Despite these public statements of opposition, McDaniel has remained confident that she will win a fourth term, telling Semafor recently that she believed she had "well enough support to win."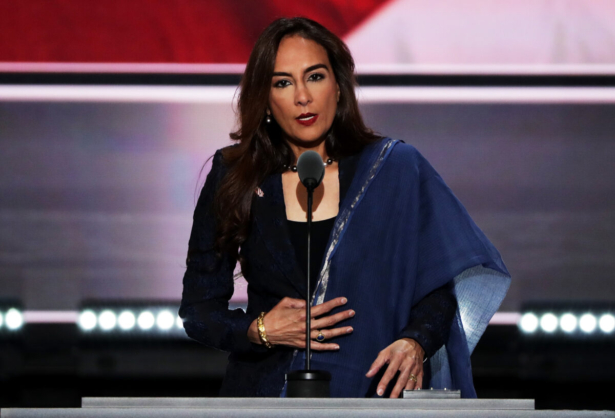 Challengers
Dhillon, who was a legal advisor to former President Donald Trump's 2020 campaign, entered the RNC chairmanship race in December with a promise of change.
"I am going to run for RNC chair," Dhillon said at the time. "And the reason is that, to play off of a famous catchphrase, Republicans are tired of losing, and I think that we really need to radically reshape our leadership in order to win. And we can't keep running elections like we did in the 90s and the 2000s."
According to Dhillon's website, the California attorney has been endorsed by 29 committee members and state chairs, as well as several elected officials and dozens of conservative public figures.
Lindell, like Dhillon, has been vocal in his criticism of the way McDaniel has steered the Republican Party, holding that the recent losses were due to her leadership.
"She has failed for so many years that I now call her Ronna 'McFail,'" the entrepreneur told The Epoch Times in December. "Ronna, the past three elections, you get an F, an F, an F. You should have resigned already."
And Lindell, according to Business Insider, believes he will be that "someone," as he reportedly told the outlet earlier this month that he had "locked in" enough votes to secure a victory.
"I have plenty of states now. I believe [McDaniel's] well under 85—with my math, I'd say somewhere around 70 to 75," he said, acknowledging that the remaining votes may be split between him and Dhillon.
From The Epoch Times