Disney officials said that a second round of layoffs would start on April 24 as the company presses ahead with its objective of trimming around 3 percent of its 220,000-strong global workforce in a bid to cut costs.
The latest round of job cuts will affect employees across the United States, where the company employs around 166,000 people, Disney said in a statement to media outlets.
The layoffs will impact various divisions—including ESPN, Disney's entertainment division, Disney Parks, and its Experiences and Product division—though hourly workers at Disney's theme parks are not expected to be part of this round of cuts, the company said.
This round is expected to be completed by April 27, bringing the total job cuts to around 4,000 since Disney CEO Bob Iger in February revealed that the company was looking to cut 7,000 jobs as part of its effort to reduce costs by $5.5 billion.
"This reorganization will result in a more cost-effective, coordinated, and streamlined approach to our operations, and we are committed to running our business more efficiently, especially in a challenging economic environment," Iger said during an earnings call.
The shakeup comes after Disney reported less-than-satisfactory results for the fourth quarter of its fiscal year 2022, with increased costs for streaming programming and an advertising sales slump.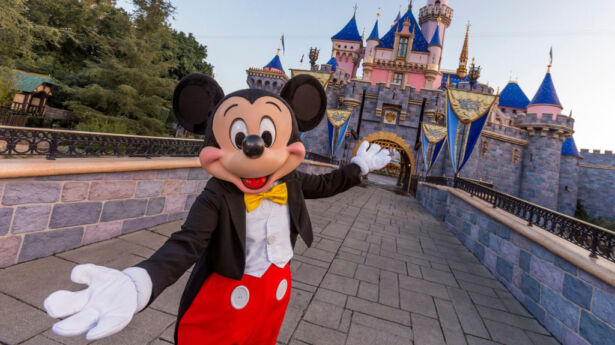 Disney-owned ESPN on Monday began to notify staff that layoffs are coming.
"As Bob Iger previously said, Disney is reducing its workforce by approximately 7,000 jobs as part of a strategic and streamlined realignment. Today I am sharing the difficult news that we are beginning to notify ESPN employees whose positions are impacted," said ESPN Chairman Jimmy Pitaro, in a memo to staff obtained by The Epoch Times.
"As we advance as a core segment of Disney, with operational control and financial responsibility, we must further identify ways to be efficient and nimble," Pitaro continued. "We will continue to focus our workforce on initiatives that are most closely aligned with our critical priorities and emphasize decision-making and responsibility deeper into the organization."
ESPN's second-longest tenured employee, Mike Soltys, is among those laid off.
"My final statement as ESPN Spokesperson: '43 Amazing Years. Wow. We wish him well,'" Soltys said in a post on Twitter.
Disney shares fell nearly 1 percent in early trading on Monday, though they're up around 5 percent over the past month and about 11 percent year-to-date.
Disney Market Cap Down $69 Billion
Disney's market cap has shrunk by just over $69 billion since the company expressed its full-throated opposition to a Florida law banning instruction of gender identity and sexual orientation in public schools for kindergarten through third grade.
In March 2022, Florida lawmakers passed HB 1557, dubbed by opponents as the "Don't Say Gay" bill, which was signed into law by Florida Gov. Ron DeSantis on March 28.
The same day DeSantis signed the bill, Disney waded deeply into the controversy, issuing a statement that was highly critical of HB 1557, saying it was the company's objective to have it repealed.
"Florida's HB 1557, also known as the 'Don't Say Gay' bill, should never have passed and should never have been signed into law."
Disney said at the time it was the company's goal "for this law to be repealed by the legislature or struck down in the courts."
On March 31, 2022, several days after the announcement, Disney's market value stood at $249.7 billion. By April 24, 2023, the company's market cap had fallen to $180.3 billion—a drop of just over $69 billion.
Supporters of the legislation have argued it gives parents more power to decide how and when topics relating to LGBT issues can be introduced to their children. It also gives parents the opportunity to sue school districts for violating the rules set out in the legislation.
"Classroom instruction by school personnel or third parties on sexual orientation or gender identity may not occur in kindergarten through grade 3 or in a manner that is not age-appropriate or developmentally appropriate for students in accordance with state standards," the measure (pdf) reads.
On the day he signed the bill into law, DeSantis said that "parents have every right to be informed about services offered to their child at school and should be protected from schools using classroom instruction to sexualize their kids as young as 5 years old."
Disney's declaration of opposition to the bill prompted some parent groups to call for boycotts of the company's products, movies, theme parks, and shows.
From The Epoch Times