Disney CEO Bob Iger revealed on Wednesday that around 7,000 employees will be laid off as the entertainment firm seeks to cut expenses, restore a focus on creativity, and chase profitability.
Iger said that the goal of Hollywood's most influential studio is to save $5.5 billion in costs, with $3 billion coming from content and $2.5 billion from non-content areas.
He emphasized the company's commitment to running more efficiently, especially in a difficult economic climate.
"This reorganization will result in a more cost-effective, coordinated, and streamlined approach to our operations, and we are committed to running our business more efficiently, especially in a challenging economic environment," he said during an earnings call.
Iger said that he did not make the decision to lay off a substantial number of employees lightly, but that the move was "necessary to address the challenges we're facing today."
He added that he was "mindful" of the impact on the company's employees around the world.
According to a securities filing from October, the layoffs represent approximately 3 percent of Disney's 220,000 employees worldwide.
The revamp comes after Disney reported unsatisfactory results for the fourth quarter of its fiscal year 2022, with a decline in advertising sales and increased costs for streaming programming.
Despite the growth in streaming customers from July to September 2022, which exceeded analyst predictions, the company only generated revenue of $20.15 billion, which was below expectations of $21.24 billion.
In other areas of the business, Disney's direct-to-consumer arm saw operational losses rise to $1.5 billion, owing to "a higher loss at Disney+ and a decrease in results at Hulu, partially offset by improved results at ESPN+."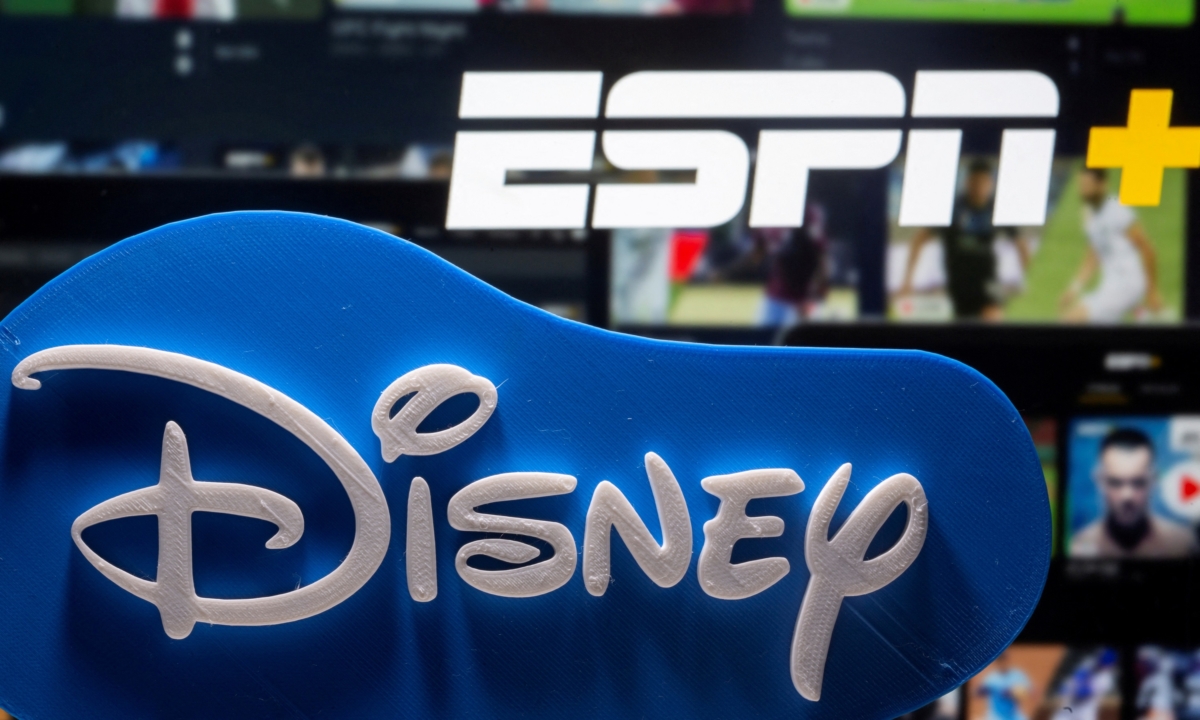 Returning 'Creativity to the Center'
Iger also spoke on Wednesday about the company's reorganization efforts, which aim to bring back creativity as the focus of Disney as it also seeks to improve the business's financial viability.
"We must also return creativity to the center of the company, increase accountability, improve results, and ensure the quality of our content and experiences," Iger said.
The CEO said Disney is "fueled by storytelling and creativity," and that virtually every dollar earned "emanates from something creative."
"I've always believed that the best way to spur great creativity is to make sure that the people who are managing creative processes feel empowered," he added.
Going forward, Disney's new structure will give "greater authority to our creative leaders," while also making them accountable "for how their content performs financially."
"Our former structure severed that link and it must be restored," Iger said. "Moving forward, our creative teams will determine what content we're making, how it is distributed and monetized, and how it gets marketed."
Managing costs, maximizing revenue, and driving growth from the content being produced will be their responsibility.
The job cuts will be part of a restructuring plan that will immediately divide the company into three main businesses: Disney Entertainment; ESPN; and Disney Parks, Experiences, and Products, such as theme parks and cruise lines.
Following the announcement, shares of Disney rose 8 percent in after-hours trading.
Disney is part of a growing trend of large companies laying off thousands of workers in the face of global economic uncertainty.
This trend has affected not only the tech sector, but also media companies such as Warner Bros. Discovery, Dotdash Meredith, and Vox Media, which have all made significant job cuts in recent months.
Iger returned as the company's chief executive for a two-year term in November 2022, less than a year after retiring in December 2021. He had previously served as CEO for 15 years.
Disney's Board of Directors stated in a November 2022 press release that Iger would be responsible for establishing the company's strategic direction for growth and will work with the board in finding a suitable successor to lead the company at the end of his term.
Bob Chapek, who previously served as chairman of Disney Parks, Experiences, and Products, took over as CEO in February 2020 and led the company for 33 months, steering the company through the pandemic.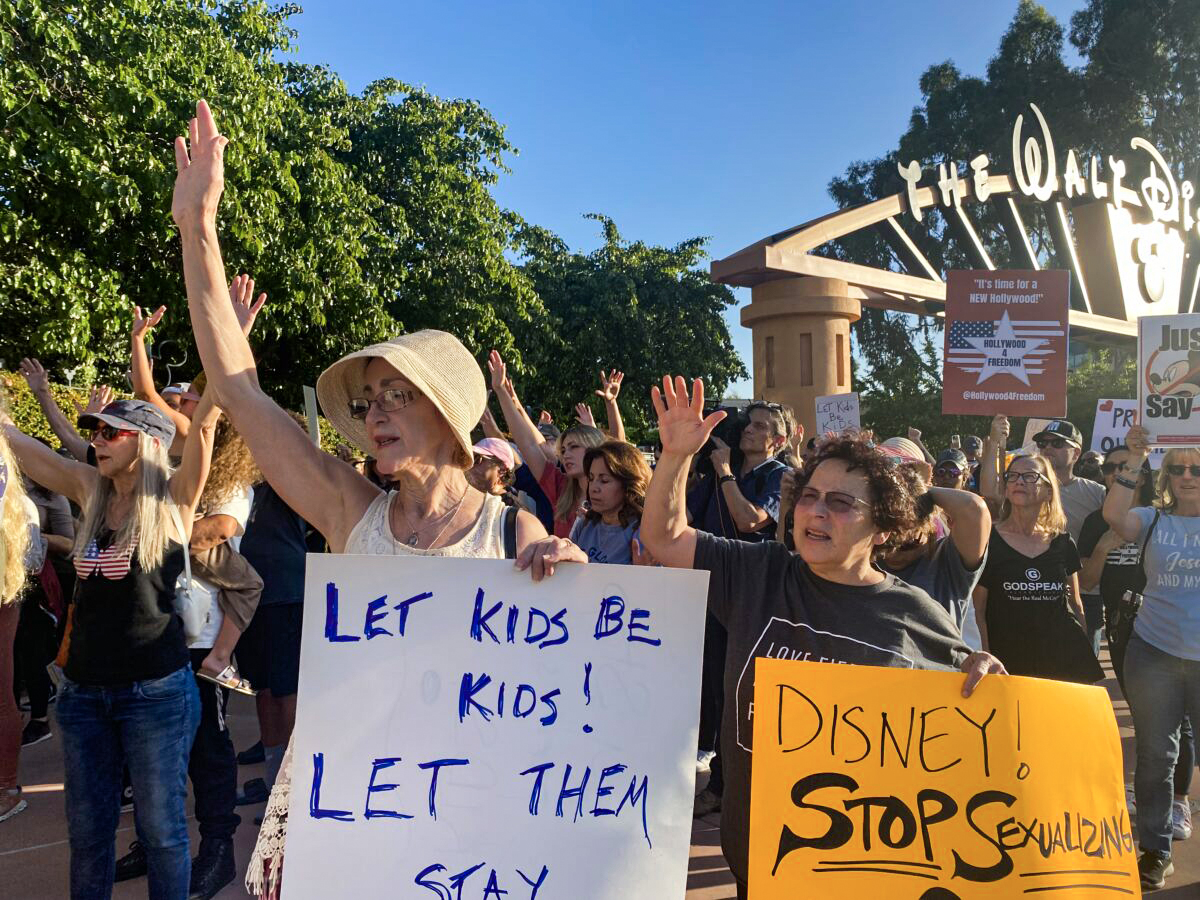 Left-Wing, LGBT Agenda
Disney has faced criticism for pushing a left-wing and LGBT agenda after the company took a political position against a Florida parental law that banned LGBT indoctrination in classrooms for young children. Its executives also said they wanted Disney to put out more LGBT content.
Following his return, Iger held a town hall with employees in December in which he addressed the company's political future. He stated that he does not like the company is "embroiled in controversy" and wants to quiet things down.
"It can be distracting, and it can have a negative impact on the company. And to the extent that I can work to quiet things down, I'm going to do that," he said.
But the CEO also reaffirmed Disney's commitment to the left-wing social agenda under the banner of "inclusion and acceptance and tolerance."
"We're certainly not going to lessen our core values in order to make everybody happy all the time," he said at the town hall.
Katabelle Roberts and Jackson Elliot contributed to this report.
From The Epoch Times