The suspected gunman of the El Paso Walmart shooting, that left 22 dead and 24 wounded, on Saturday, Aug. 3, told police he explicitly targeted Hispanics.
As a result of the shooting, eight victims were Mexican nationals and many others had a Latino or Hispanic background.
Reportedly, Patrick Crusius drove for more than 10 hours from his home in Allen, Texas, to the border town of El Paso, where a large population of the targeted victims live.
The Associated Press reported that a woman, who would later be identified as the suspected gunman's mother, had contacted the police because she worried about her son's recent AK-47 rifle purchase.
According to an arrest warrant affidavit, El Paso Police officer Adrian Garcia reported that after the shooting, Crusius was stopped at an intersection. He stepped out of his car, placed his hands on his head, and surrendered, saying, "I'm the shooter," Fox News reported.
He waived his rights and openly spoke about his extremist motivations for the killings.
Police are also investigating a 2,300-word screed that Crusius claims he posted to an internet forum called 8chan, approximately 20 minutes before the shooting.
Investigators are scrutinizing the text, a manifesto that reportedly contained white supremacist stances and hateful expressions against Hispanics, for further clues and to establish whether it is authentically from Crusius or not.
AP reported the attorney for the Crusius family, Chris Ayres, stated that the family has never heard Crusius use any extremist, anti-immigrant rhetoric or political stances.
While he acknowledged in the manifesto that media outlets would attempt to tie his motivations to President Donald Trump's immigration policies, he says that his views predate the president's run for office.
Crusius is being held without bail on capital murder charges. He could also be federally prosecuted with a hate crime and if found guilty face the death penalty.
Trump has said he is in favor of reinforced gun rights regulations, with stricter background checks. At the same time, President Trump promised the National Rifle Association's viewpoints on gun owner's rights will be "fully represented and respected."
Just a few hours after the El Paso shooting, another shooting at Dayton, Ohio took place. This time by a suspect whose views were from the opposite side of the political spectrum.
Ohio Shooting Suspect Described Himself as a Socialist, Advocated Violence Against 'Fascists'
Ohio shooting suspect Connor Betts was a registered Democrat who posted pro-socialist content on social media along with repeated indications that he favored gun control, violence against "fascists," white supremacists, and Satanism.
Betts described himself as a "leftist" on his Twitter profile and used hashtags on one selfie that included "selfie4satan" and "HailSatan."
Betts shared videos from Some More News that were anti-Republican, including one from host Cody Johnston that claimed, "the president wants to shoot migrants at the border."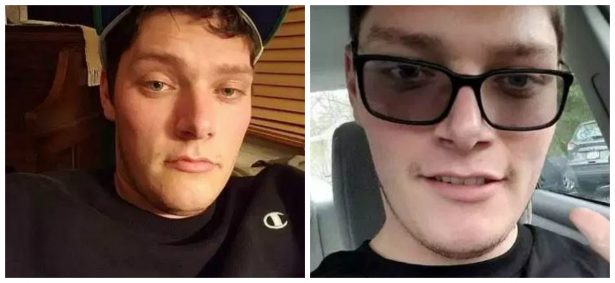 Betts also repeatedly indicated his support for gun control, writing in one missive, "This is America: Guns on every corner, guns in every house, no freedom but that to kill." In another comment, he said he loved guns.
Betts also described immigration detention centers as "concentration camps," writing: "Cut the fences down. Slice ICE tires. Throw bolt cutters over the fences."
Betts said he supported Sen. Elizabeth Warren (D-Mass.) and indicated support for Ocasio-Cortez, sharing an article about House Majority Leader Nancy Pelosi (D-Calif.) not supporting AOC and her cohorts and telling his followers to read it.
Epoch Times reporter Zachary Stieber contributed to this report