Twitter owner Elon Musk wrote that InfoWars host Alex Jones will not be allowed back on the platform as he announced that comedian Kathy Griffin and writer Jordan Peterson had their accounts reinstated.
Musk also weighed in on former President Donald Trump's account, saying that no decision has been made yet.
"Kathie Griffin, Jorden Peterson, [and] Babylon Bee have been reinstated," he wrote. "Trump decision has not yet been made."
In response to a question from a user about Jones, who was banned in 2018, would be allowed back on Twitter, Musk replied: "No."
"New Twitter policy is freedom of speech, but not freedom of reach. Negative/hate tweets will be max deboosted & demonetized, so no ads or other revenue to Twitter. You won't find the tweet unless you specifically seek it out, which is no different from rest of Internet," Musk also wrote at around 2 p.m. ET on Friday. "Note, this applies just to the individual tweet, not the whole account."
Jones was ordered to pay more than $1 billion in several different cases for claiming that the 2012 Sandy Hook mass shooting was a hoax. The longtime InfoWars host said the decisions were politically motivated and designed to chill free speech.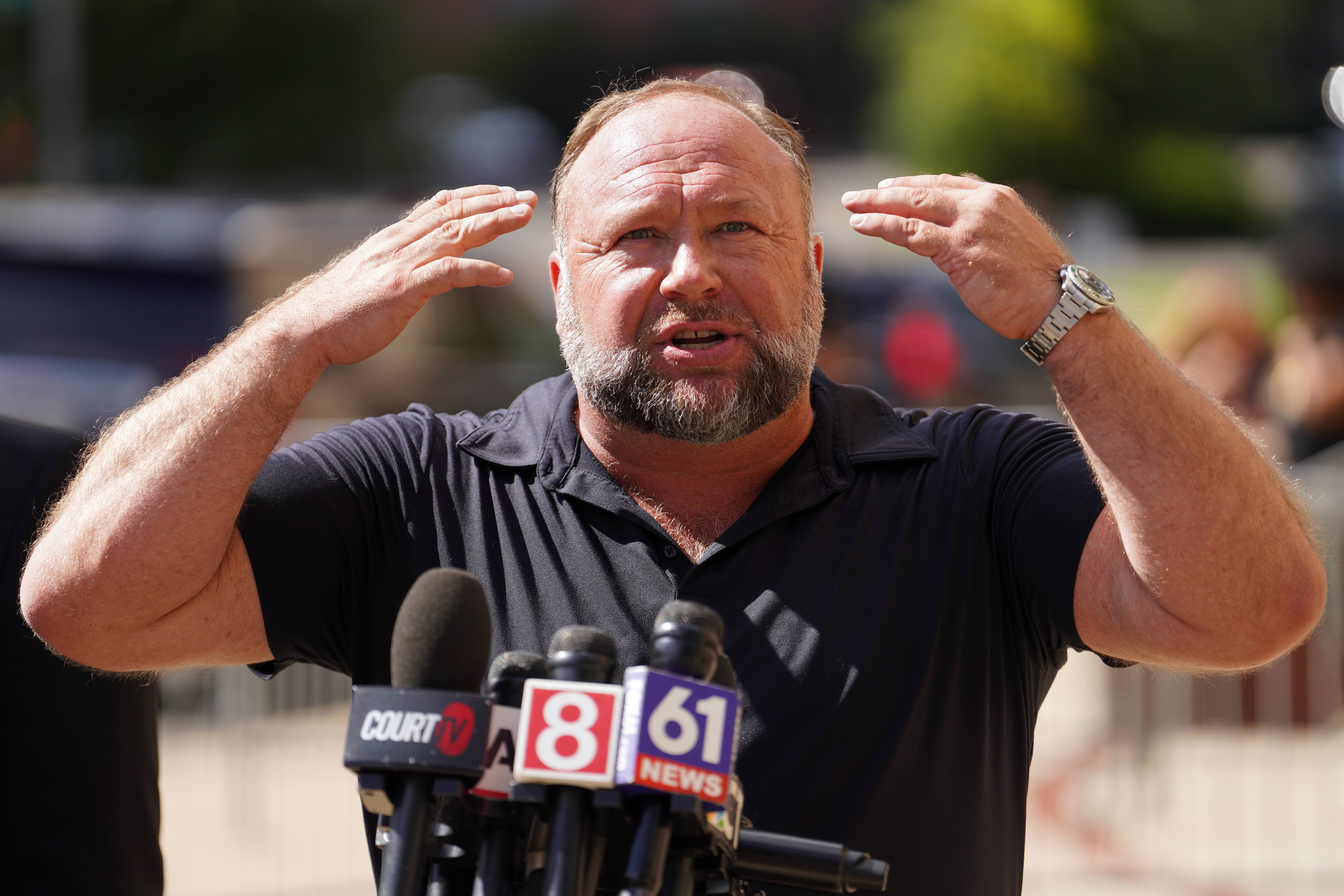 As for Trump, the former president had amassed nearly 90 million followers on the social media website before its moderators suspended his account in January 2021. The company claimed that he would incite violence following Jan. 6 Capitol breach, although Trump told supporters on that day to protest peacefully and lawfully.
Since around that time, a number of prominent conservative voices and opponents of mandatory COVID-19 vaccination rules were banned from Twitter. They include retired Lt. Gen. Michael Flynn, Marjorie Taylor Greene, Mike Lindell, Jim Hoft, Project Veritas, Naomi Wolf, James Lindsay, and others.
Earlier this month, Griffin and several other accounts were banned after impersonating Musk on the website. Jones, meanwhile, and his InfoWars website were permanently suspended in late 2018.
It comes as Twitter leadership reportedly sent an unsigned email after Thursday's deadline saying its offices would be closed and employee badge access disabled until Monday.
"The best people are staying, so I'm not super worried," Musk wrote on Thursday night. After taking over Twitter less than three weeks ago, Musk fired half of the company's full-time staff of about 7,500 and a number of contractors responsible for content moderation.
Musk, who also heads Tesla and SpaceX, said Twitter will be much more engineering-driven, with employees who write "great code" comprising the majority of the team.
Musk has also indicated that he plans to resume Twitter's premium service—which grants blue-check "verification" labels to anyone willing to pay $8 a month—on Nov. 29. The billionaire said in a tweet that the relaunch would take place later this month in an effort to make sure the service is "rock solid."
The Associated Press contributed to this report.
From The Epoch Times