Tech billionaire Elon Musk suggested he would make his own phone amid speculation Twitter could be booted from Google Play or Apple's App Store.
"I certainly hope it does not come to that, but, yes, if there is no other choice, I will make an alternative phone," he wrote in response to a Twitter post from podcaster Liz Wheeler. "The man builds rockets to Mars, a silly little smartphone should be easy, right?" Wheeler said.
Neither Apple, which makes iPhones, nor Google, which is behind the Android mobile operating system, have publicly indicated that Twitter could be jettisoned from either the App Store or Google Play.
Speculation ramped up earlier this month after Apple's Twitter account deleted all of its posts and an Apple executive in charge of the App Store, Phil Scheller, appeared to delete his account. Apple CEO Tim Cook, however, is still active on the platform along with several other Apple Twitter accounts.
And Twitter's former head of safety Yoel Roth wrote for the New York Times earlier in November that Twitter not adhering to "Apple and Google's guidelines would be catastrophic" for the app and would risk its "expulsion from their app stores." Roth also claimed that when he recently "departed the company, the calls from the app review teams had already begun,"
It came as Musk commented on App Store fees being too high. On Nov. 19, Musk wrote that "App store fees are obviously too high due to the iOS/Android duopoly" and that it is a "hidden 30 percent tax on the Internet."
In another Twitter post, Musk tagged the Department of Justice's antitrust division. The agency is investigating rules around app stores, an unnamed source told Politico.
Twitter rival Parler in early 2021 was booted from Google Play, the App Store, and later, Amazon's Cloud Services after the app shot up in the number of overall downloads. The move was decried by conservatives, who said it's evidence big tech companies have a stranglehold over internet communication.
'Amnesty'
Musk also posted a poll Wednesday that asked Twitter users if the company should "offer a general amnesty to suspended accounts, provided that they have not broken the law or engaged in egregious spam?" About 72 percent of respondents voted yes in favor of amnesty. Hours later, Musk wrote that "amnesty begins next week," without elaborating.
He also explained that the lack of a so-called moderation council was due to social and political activist groups who he said broke an agreement with him by telling firms to stop advertising on Twitter.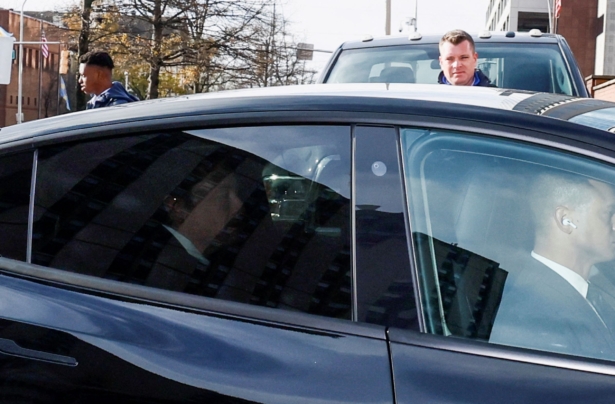 "A large coalition of political/social activist groups agreed not to try to kill Twitter by starving us of advertising revenue if I agreed to this condition," Musk wrote last week. "They broke the deal," he added.
After taking over, Musk restored a number of prominent accounts, including Project Veritas, Jordan Peterson, James Lindsay, and former President Donald Trump. Trump has not used his Twitter account since it was restored about a week ago.
The reinstatement of Trump's account appears to have triggered the most left-wing backlash. The so-called "Stop Toxic Twitter" coalition, comprised of 60 activist groups, said that Musk needs to enforce the company's rules before Musk's takeover.
"Unless and until Musk can be trusted to enforce Twitter's prior community standards, the platform is not safe for users or advertisers," they said earlier this month.
Musk said new user signups to the social media platform are at an "all-time high" and said that more two million per day were coming in over the last seven days as of Nov. 16, up 66 percent compared to the same week in 2021.
He also said that user active minutes were at a record high, averaging nearly 8 billion active minutes per day in the last seven days as of Nov. 15, an increase of 30 percent in comparison to the same week last year.
Firms that have reportedly stopped advertising on Twitter include General Motors, United Airlines, Pfizer, General Mills, Ford Motor Company, and others. According to a Reuters report, about 90 percent of Twitter's revenue comes digital ad sales.
Twitter will unveil a new verification service next week that will include a monthly subscription fee. Earlier in the month, Twitter Blue charged $7.99 for a blue checkmark before it was pulled.
"Sorry for the delay, we're tentatively launching Verified on Friday next week. Gold check for companies, grey check for government, blue for individuals (celebrity or not) and all verified accounts will be manually authenticated before check activates. Painful, but necessary," Musk wrote on Nov. 25.
Reuters contributed to this report.
From The Epoch Times