Not your typical jailbreak.
A Dallas inmate was caught not when illegally leaving the confines of a Beaumont prison–but when sneaking back inside to bring snacks, alcohol, tobacco and cooked food.
According to a Jefferson County Sheriff's Office-Texas statement, deputies from the office recently discovered that inmates had found a secret route out of the federal prison and were sneaking out to pick up contraband drops from a ranch next to the jail.
So narcotics investigators and U.S. Marshals set up a sting to break up the jailhouse racket. At around 5:45 p.m. Wednesday, Jan. 24,  officers observed a vehicle dropping off a large duffel bag. About an hour and a half later, an inmate was spotted running from the prison grounds to retrieve the sack.
Agents swooped as 25-year-old Joshua Hansen was sprinting back to the prison grounds.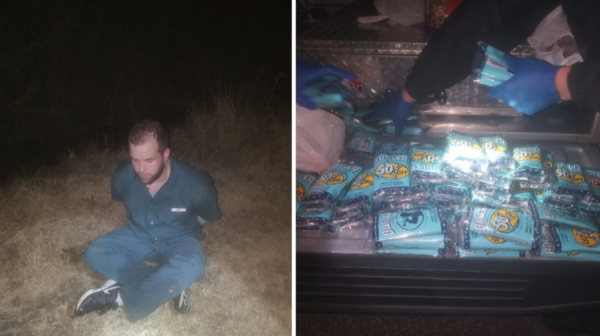 The duffle bag contained 3 bottles of brandy, 1 bottle of whiskey, multiple bags of tobacco, packaged snacks, fruit, and a large amount of home-cooked food.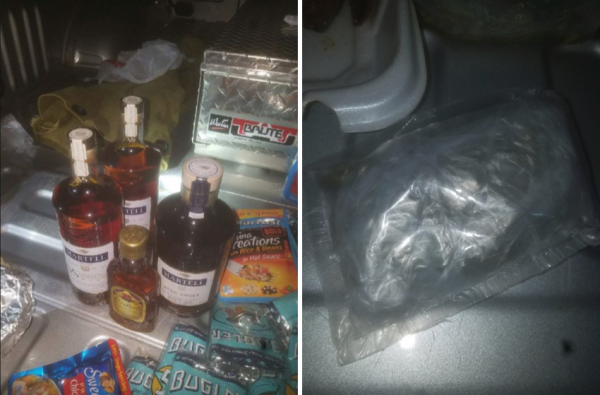 Hansen's escapade resulted in charges of escape and possession of marijuana. He had been serving a 27-month sentence for drug-related charges at the Beaumont prison.
According to Deputy Marcus McLellan, inmates leaving prison grounds to bring back contraband is something that has been happening at the facility "pretty much since Day 1," the Beaumont Enterprise reported.
The investigation continues.
From The Epoch Times
Recommended Video:
Corvette Chase
[/epoch_video]