European Union officials are calling on member countries to tighten checks on non-EU nationals who obtain citizenship or residency through investment in a crackdown on so-called "golden passport" or "golden visa" schemes.
Europe's executive branch—the European Commission—presented on Wednesday, Jan. 23, a first-ever comprehensive report on the arrangements, said to be problematic because their design could potentially allow criminals to gain unfettered access to all countries of the European Union.
"Recent years have seen a growing trend in investor citizenship ('golden passport') and investor residence ('golden visa') schemes, which aim to attract investment by granting investors citizenship or residence rights of the country concerned," EU officials wrote in the report. "Such schemes have raised concerns about certain inherent risks, in particular as regards security, money laundering, tax evasion, and corruption."
Věra Jourová, the EU justice commissioner, has long warned that the schemes' loopholes make them ripe for abuse.
"The granting of citizenship poses a serious security risk because it gives beneficiaries all the rights of EU citizens and allows them to move freely throughout the Union," Jourová told the German news service Die Welt on Oct. 16, 2018, adding, "the EU must not become a safe haven for criminals, corruption, and dirty money."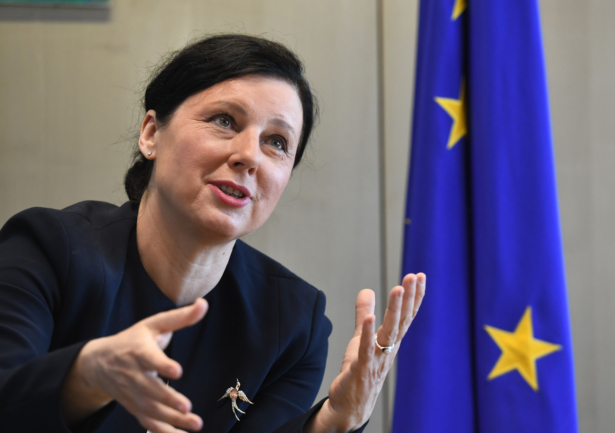 Do the Risks Outweigh the Rewards?
Twenty EU countries have such arrangements, which give an individual free movement in most of the EU, as well as easy access to the single market and other rights. Three countries—Cyprus, Malta, and Bulgaria—give rich non-EU nationals citizenship in exchange for big investments, effectively selling passports for between $1.1—2.2 million. While the other 17 countries don't offer passports for purchase, they do hand out residency "golden visas," which open the door to citizenship anyway. Yet despite posing a risk, the schemes have not necessarily delivered benefits.
Bulgaria has announced that it was disbanding its "golden passport" scheme, citing failure of the program to increase investment and generate jobs.
"The data shows that the aim to increase real foreign investment and economic development has not been achieved," Bulgaria's justice ministry said on Jan. 22, according to the Telegraph. "As a result, new jobs have not been created, nor has economic growth been boosted."
Some of the schemes allowed investors simply to buy government bonds rather than invest capital in businesses.
Bulgaria's ministry said in its "golden passport" scheme assessment that "in some cases, it has been established that at a later stage the investment did not actually materialize due to the sale of the purchased treasury papers or other reasons."
What Can Be Done?
The Commission's report sets out a number of problems with "golden passport" and "golden visa" schemes:
Security: checks run on applicants are not robust enough and the EU's own centralized information systems, such as the Schengen Information System (SIS), are not being used systematically enough
Money-laundering: extra checks are necessary to ensure that EU rules against money-laundering are not side-stepped
Tax evasion: monitoring and reporting is necessary to ensure the programs are not exploited for tax advantages
Transparency and information: there is a lack of clear information on how the schemes are run, including on the number of applications received, granted or rejected and the origins of the applicants; EU states are failing to inform each other about applicants
The Commission said in a statement it would monitor compliance of the schemes with EU law, including ensuring that all obligatory border and security checks are carried out and that funds flowing into citizenship and residency schemes are assessed according to the EU anti-money laundering rules. Officials have also called for a boost in information-sharing arrangements and the establishment of a special team tasked with improving the transparency, governance, and the security of the schemes.