The European Commission said on Thursday that it has launched a probe into social media platform X, formerly known as Twitter, over the alleged spreading of "illegal content" and disinformation on its platform about the Hamas-Israel war.
The commission will investigate X's compliance with the Digital Services Act (DSA), which aims to regulate the spread of illegal content and disinformation on social media.
This probe covers X's policies and practices regarding notices on illegal content, complaint handling, risk assessment, and measures to mitigate the risks identified, the commission said in a press release.
"This request follows indications received by the commission services of the alleged spreading of illegal content and disinformation, in particular the spreading of terrorist and violent content and hate speech," it stated.
It requires X to provide by Oct. 18 the inquired information, particularly concerning the activation and functioning of X's crisis response protocol. The company has until Oct. 31 to address the remaining inquiries.
"Based on the assessment of X replies, the commission will assess the next steps. This could entail the formal opening of proceedings pursuant to Article 66 of the DSA," it noted.
The commission said that it may opt to request the information by decision if X fails to respond. In this case, the failure to meet the response deadline could result in the imposition of "period penalties."
This follows European Union Internal Market Commissioner Thierry Breton's Oct. 10 letter to Elon Musk, X's owner, saying there were indications that X is being used to spread disinformation in Europe.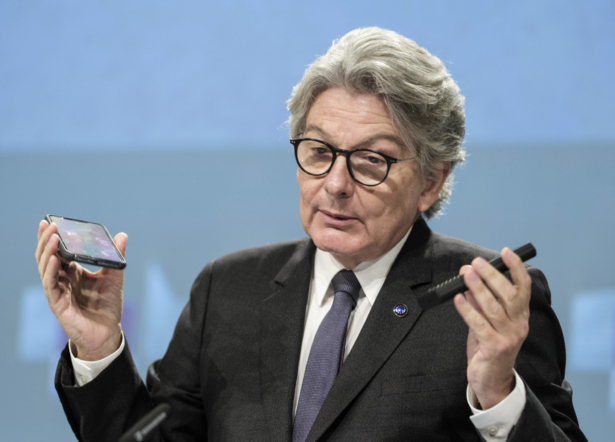 Mr. Breton urged Mr. Musk to respond within 24 hours, warning that failure to do so could result in a potential investigation and penalties.
Following that, Mr. Musk replied: "Our policy is that everything is open source and transparent, an approach that I know the EU supports. Please list the violations you allude to on X so that the public can see them."
Tens of Thousands of Posts Removed
In a letter on Oct. 11, X CEO Linda Yaccarino said the platform has removed or labeled "tens of thousands of pieces of content" since the Hamas terrorist organization launched a deadly attack on Israel on Oct. 7.
Ms. Yaccarino said the platform has been responding to law enforcement requests from EU member states but had not received any notices from Europol relating to illegal content at the time of Mr. Breton's letter.
"There is no place on X for terrorist organizations or violent extremist groups, and we continue to remove such accounts in real-time," Ms. Yaccarino stated in the letter she posted on X.
"Shortly after the news broke out about the Hamas attack, X assembled a leadership group to assess the situation," she added.
In a statement on X, Ms. Yaccarino said the company has "redistributed resources and refocused internal teams who are working around the clock to address this rapidly evolving situation."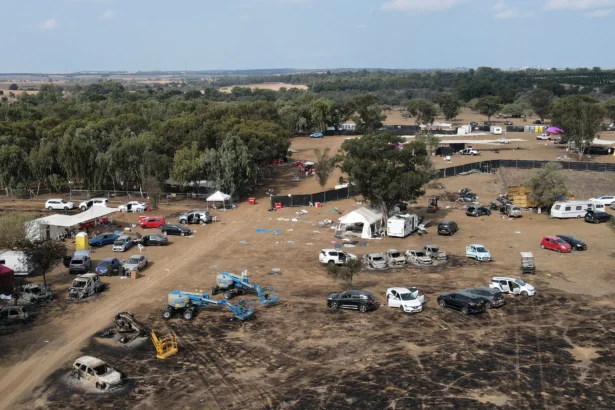 According to X's safety account, the platform has seen an increase in daily active users since the attack occurred, and there have been more than 50 million posts globally focusing on the terrorist attack on Israel by Hamas.
"As the events continue to unfold rapidly, a cross-company leadership group has assessed this moment as a crisis requiring the highest level of response," it stated in an update on X on Oct. 10.
"This means we're laser focused and dedicated to protecting the conversation on X and enforcing our rules as we continue to assess the situation on the platform."
X stated that it is also actively monitoring antisemitic speech and has taken action to remove "several hundred accounts" that were attempting to manipulate trending topics on the social media platform.
To date, more than 1,300 civilians in Israel have been killed, including at least 27 American citizens, and thousands more have been injured as Hamas terrorists continued their murderous rampage on Israel.
The Israeli military has responded with its heaviest bombardment of Gaza. The death toll in Gaza has passed 1,500. On Oct. 13, Israel Defense Forces urged Palestinians in Gaza City to evacuate and move south within the next 24 hours for protection.
"In the following days, the IDF will continue to operate significantly in Gaza City and make extensive efforts to avoid harming civilians," the announcement reads, in part.
From The Epoch Times