BOSTON—A prominent former Harvard University scientist convicted of concealing his ties to China's state-run talent recruitment program was sentenced to two years of supervised release and ordered to pay over $83,000 in restitution and fines.
Charles Lieber, who formerly chaired Harvard's department of chemistry and chemical biology, was found guilty in December 2021 of six felony counts, including making false statements, two counts of filing false tax returns, and two counts of failing to file reports for a foreign bank account in China.
He was sentenced to two days in jail, which he had served after his arrest, along with a $50,000 fine and $33,600 in restitution to the IRS, which Lieber paid before the sentencing.
He will also spend two years of supervised release, with the first six months in home confinement.
Lieber's attorney Marc Mukasey had asked the judge to spare his client prison time, citing the 64-year-old's decade-long battle with blood cancer.
"He has lived in constant pain," Mukasey told the court, adding that Lieber got infections on his feet following the two days in prison because of his immunocompromised condition. "We got this from his doctor, he hopes Charlie might make it for 5 more years."
U.S. prosecutors had argued for a "weighty punishment" that includes three months of prison terms, one year of supervised release, and a $150,000 fine, on top of $33,600 restitution fees to the Internal Revenue Service over the tax fraud Lieber committed.
The government's lawyer, Jason Casey, said that the recommended sentence is "significantly below the guideline," given the seriousness of the crimes.
It's a "profound disregard of the law for a long time," Casey said at the hearing.
Walking out of the Boston court, Mukasey said they were satisfied with how the ruling turned out. "We're happy with the way it turned out, justice was done," he told reporters.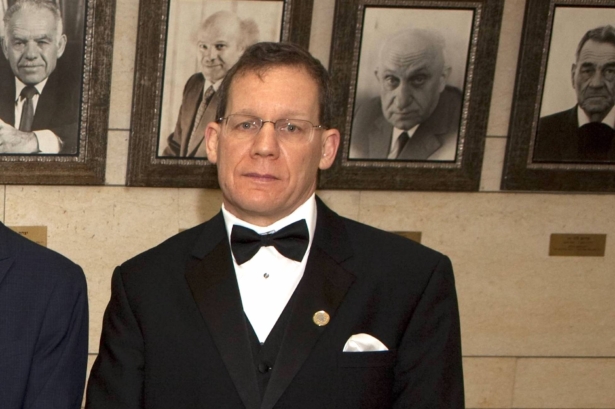 Pattern of Deceit
Lieber's case is among the highest profile from the Justice Department's now-abolished China Initiative, which the Trump administration started in 2018 to curb economic espionage efforts from China.
The Harvard professor, also a nanoscientist, had for years engaged in China's Thousand Talents program that Beijing uses to lure global talents to promote the country's scientific and economic development, even as he was receiving millions of federal funding to work on sensitive U.S. research.
He had quietly retired from Harvard in February, two years after being placed on administrative leave after facing charges in 2020. Casey said Lieber has retired with nearly full pension benefits entitled to his position.
His 2012 contract with the Wuhan University of Technology, a public university in central China under the direct administration of the Ministry of Education, promised a monthly salary of up to $50,000. Lieber's obligations included performing joint research, publishing papers for the school, and hosting the Wuhan university's students in his Harvard lab. Without consulting Harvard, Lieber also agreed to establish the "Joint WUT-Harvard Joint Nano Key Laboratory" at the Chinese school and serve as a co-director.
Between November 2012 and 2015, Lieber made multiple trips to the Chinese school, each time receiving up to $20,000 in cash in $100 bills in brown packages, according to court documents. A bank account under his name would also receive an equal amount of money during his each visit.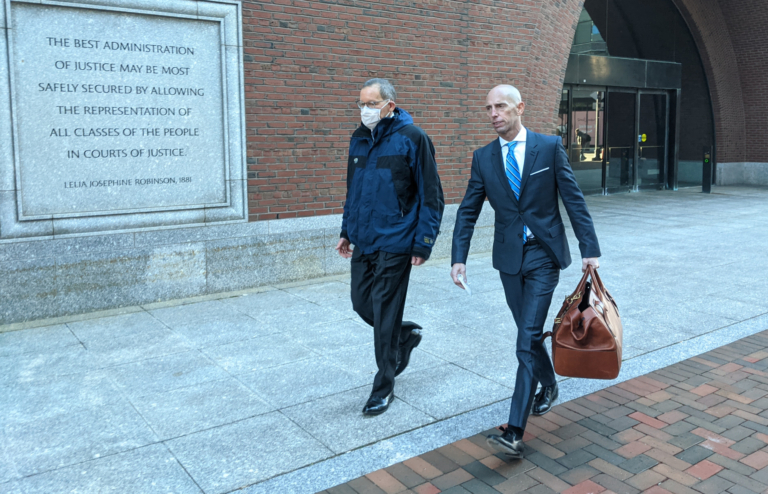 While participation in such a program isn't itself illegal, Casey said Lieber had "abused the trust" of his school and federal authorities. "He deliberately chose to lie over and over again," he said.
Lieber admitted to prosecutors that wanting to win a Nobel Prize had been a chief motivation for his participation in the Chinese program, the court document said.
Lieber, wearing a mask throughout the hearing, told the judge he wanted to express his "sincere apology and remorse for my actions," including—he said in tears—for "dragging my mother into this situation" in the last month of her life.
He said his focus on advancing his career had caused him to overlook certain issues and make mistakes.
"These are mistakes that I've made. And I regret them and promise not to make it again."
From The Epoch Times