The governor of Arizona declared a state of emergency on Aug. 12 as extreme heat persisted in some parts of the state, which has resulted in nearly 60 heat-related deaths in Maricopa County this year.
Gov. Katie Hobbs said the state of emergency was intended to support local heat relief efforts in Maricopa, Coconino, and Pinal counties, where temperatures have exceeded 110 degrees Fahrenheit for 30 consecutive days.
Ms. Hobbs also signed an executive order opening two state-run cooling centers and heat relief facilities on Capitol Mall grounds and proposing policy changes to build future heat resiliency, according to her office.
"Extreme heat threatens our health. It can lead to illness, emergency room visits, and even loss of life," Ms. Hobbs said in a statement.
"I'll use every resource at my disposal to help keep Arizonans safe as we recover from the heat wave and prepare for future events to ensure our state has the tools to continue growing and thriving," she added.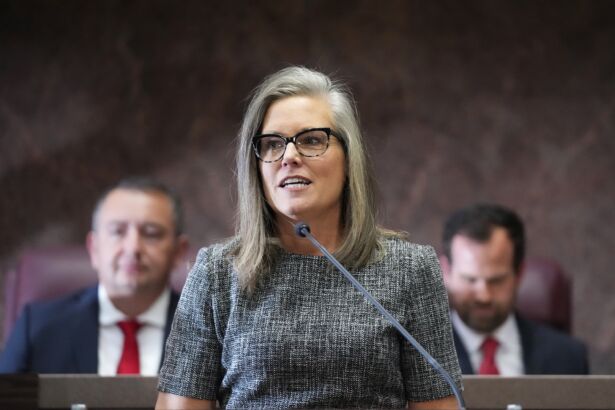 This came just a day after the governor had downplayed the urgency to issue a state of emergency, saying that her office would consider taking such action "if we need to free up additional resources."
"To date, that hasn't been necessary, but we're still leaving it on the table absolutely," she told reporters on Aug. 11, according to Arizona's Family.
Ms. Hobbs had urged state regulators to ensure safe working conditions for workers in Arizona and called on the state's energy companies to disclose their plan for dealing with the heat wave.
Her office has faced criticism over their shortcomings in addressing the unprecedented heat wave. Chad Campbell, Ms. Hobbs's chief of staff, said last month that the governor will not "do anything that is just for show."
The record-breaking heat wave—one of the region's longest-running—began on July 10. Maricopa County, the most populous county in Arizona, reported (pdf) 59 deaths caused by the extreme heat as of 9 Aug. At least 345 cases are being investigated as possible heat-related deaths.
Robert Rowley, director of the Maricopa County Emergency Department, said the county's human services department has partnered with cities and towns to provide more funding for cooling and respite centers.
The county was also taking steps to provide support by investing in home and air conditioner repairs for individuals who are unable to afford these services.
"We intend to continue those programs and partnerships while we get past this dangerous heat wave," Mr. Rowley said in a statement.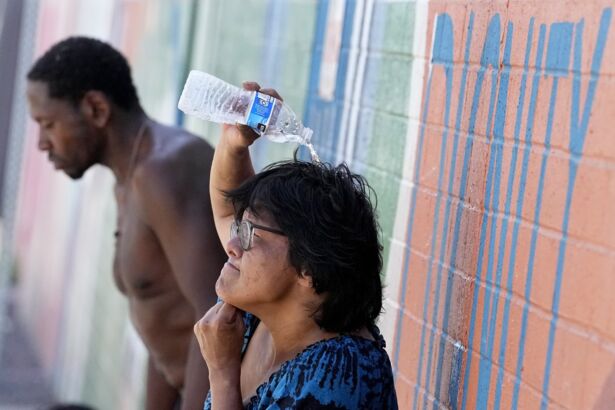 Weather forecasters predict 100-plus-degree F temperatures this week and possibly beyond. It means the death toll will likely rise in Maricopa County and across the state and region.
Maricopa's communications director, Fields Moseley, told The Epoch Times on Aug. 5 that the county's morgue is currently operating at 63 percent of its total capacity.
"These coolers have not been utilized but are on standby," he said.
About 30 million people across the United States live with heat warnings as states grapple with the rising death toll and hospital visits for heat-related injuries.
The California Department of Insurance reports that heat-related deaths and illnesses are preventable, "yet more than 700 people die from extreme heat yearly in the United States, including many in California."
In Texas, health officials reported about 300 heat-related deaths in 2022, making it one of the deadliest years in more than two decades. This past June, at least 13 people died of heat-associated illness in the Lone Star State.
Allan Stein contributed to this report.
From The Epoch Times