The Department of Homeland Security (DHS) said Friday it will build 20 more miles of U.S.–Mexico border wall, carrying out some of former President Donald Trump's 2016 campaign vow.
"Until and unless Congress cancels these funds, the law requires DHS to use the funds consistent with their appropriated purpose," the U.S. Customs and Border Protection said in a statement announcing the wall construction. Previously, President Joe Biden's administration had called on Congress to take action to prevent more of the wall from being constructed, which is unlikely for now because Republicans control the House.
That statement said that the approximately 20 miles of "steel bollard panels" will be erected along the Border Patrol's Rio Grande Valley Sector, as mandated by a 2019 border barrier appropriation under Trump's administration. It noted that "a substantial portion of unobligated funds that had been diverted from the Department of Defense" have been returned to the Pentagon.
About $190 million is left in the 2019 spending bill, said DHS, adding that it first attempted to use funds for "other priority projects" such as "environmental, and other remediation measures, system attributes for existing barrier, and environmental mitigation projects."
"In addition, DHS authorized CBP to move forward with the Yuma Andrade and El Centro Calexico Fence Replacement Projects to mitigate immediate life, safety and operational risks to the local community, migrants, and Border Patrol agents in the area," the statement Friday said. "Both projects will replace dilapidated segments of legacy fencing that presently create safety and security concerns for USBP agents, migrants, and the surrounding community."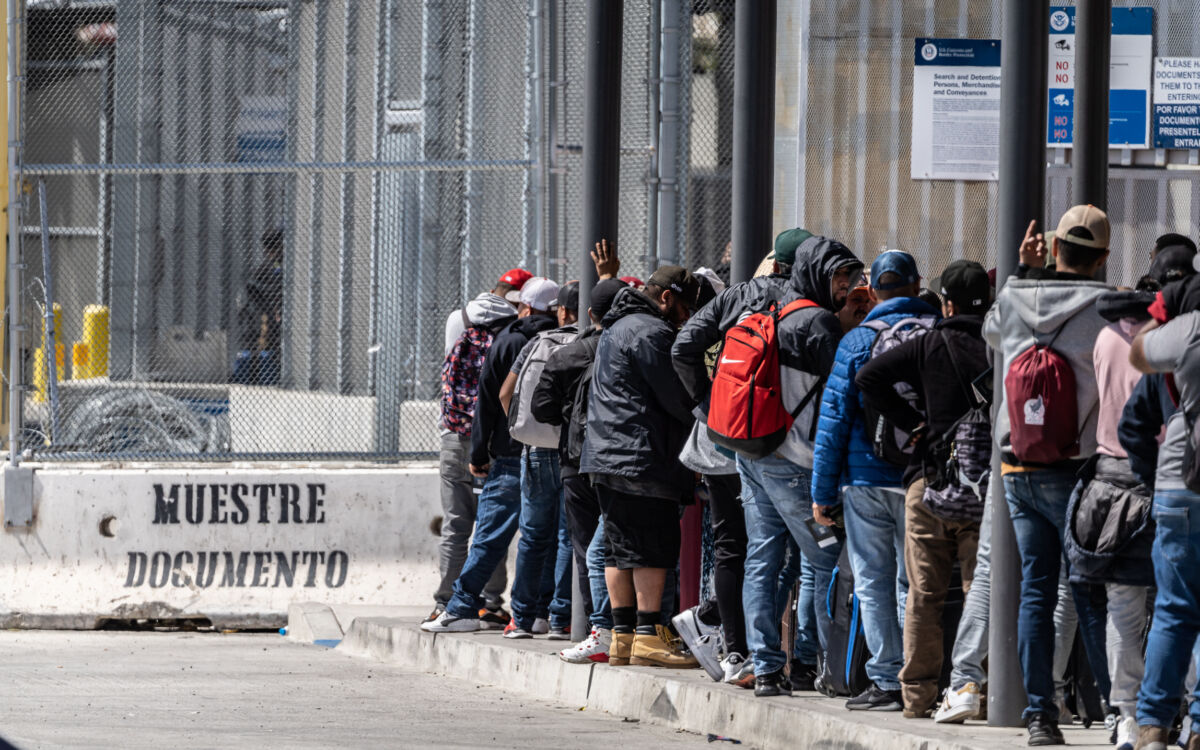 It added: "These replacement projects, similar to previously approved projects, prioritizes the completion of activities and projects needed to address life, safety and operational risks—including the safety and security of individuals, Border Patrol agents, migrants, and nearby communities."
The border agency stated that it will still plan coordination with landowners and state, local, and tribal governments on where to build the border barrier  "DHS remains committed to the protection of the environment and will conduct environmental surveys, analyze the potential for environmental impacts from the implementation of the projects, and develop measures that avoid or minimize impacts to the greatest extent possible," the statement said.
The new construction goes directly against a campaign promise Biden made in 2020 that under his presidency, not even one foot of Trump's border wall would be built.
When Trump left office in early 2021, the CBP had plans and funding to build about 200 more miles of border wall. But that plan was stopped by Biden on the first day he took office, which was derided by Republicans and Border Patrol unions.
Border issues have again been thrust into the limelight in recent days as Florida Gov. Ron DeSantis, a GOP presidential candidate, unveiled his immigration plan at a stop in Texas.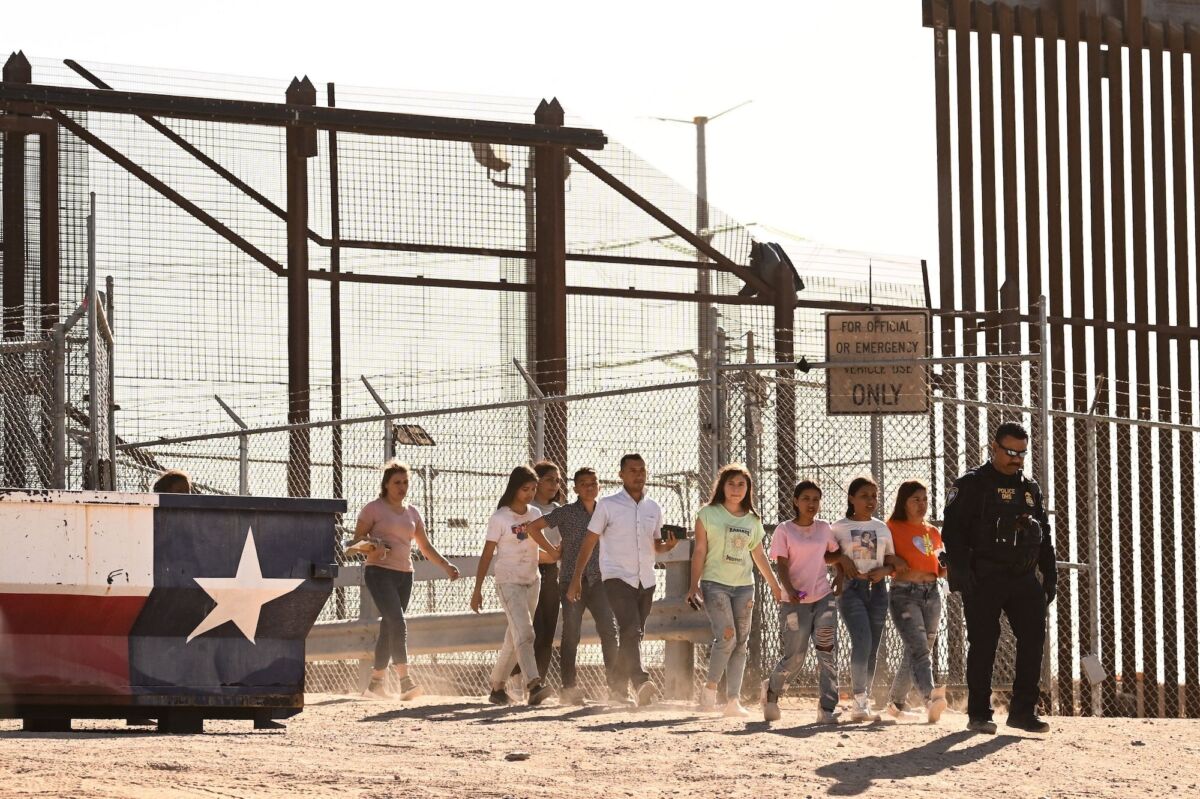 DeSantis, who polls show is consistently No. 2 behind Trump by a wide margin, announced he would declare a U.S. state of emergency, reinstate a policy that required a number of would-be illegal immigrants to remain in Mexico before their immigration court hearings, terminate the controversial catch-and-release policy, and more. If elected, the governor would target Mexican drug cartels and initiate new rules of engagement for federal agents at the border.
"We have to establish the rule of law in this country," DeSantis told a town hall. "What you're seeing right now is an abuse of asylum… It's a lot less appetizing to make a trip like that knowing you don't qualify in the first place and you're gonna have to wait on the other side of the border before you get a decision."
DeSantis also said that he would attempt to build more miles of border wall
"You did have some wall built during [Trump's] tenure, but not nearly enough … a lot of the things he's saying, I agree with, but I also think those are the same things that were said back in 2016," he added.
As for Trump, he has remained committed to building the wall. He's also recently unveiled a proposal to end birthright citizenship, which is included under the 14th Amendment of the U.S. Constitution.
"My policy will choke off a major incentive for continued illegal immigration, deter more migrants from coming and encourage many of the aliens Joe Biden has unlawfully let into our country to go back to their home countries. They must go back," Trump said in a video message about a month ago.
From The Epoch Times