Bank of America will have to pay more than $100 million to customers for doubling up on some fees, withholding reward bonuses, and opening accounts without customer consent, said a federal agency in a statement Tuesday.
Separately, Bank of America will have to pay some $90 million in penalties to its organization and $60 million in penalties to the Office of the Comptroller of the Currency (OCC), the U.S. Consumer Financial Protection Bureau (CFPB) said.
One of the most commonly used banks in the United States, North Carolina-based Bank of America serves some 68 million people and small business clients and had $2.4 trillion in consolidated assets and $1.9 trillion in domestic deposits as of March 31. It's the second-largest bank in the country after JPMorgan Chase.
"Bank of America wrongfully withheld credit card rewards, double-dipped on fees, and opened accounts without consent," said CFPB Director Rohit Chopra in a statement. "These practices are illegal and undermine customer trust. The CFPB will be putting an end to these practices across the banking system."
His agency said that Bank of America had a policy of charging customers some $35 after the bank declined a transaction if a user didn't have enough cash in their account. The bank also "double-dipped" by allowing fees to be charged for the same transaction multiple times, the CFPB said.
Previously, Bank of America has said that it voluntarily reduced overdraft fees and eliminated all non-sufficient fund fees in the first half of last year. Bank of America also said it offered people cash rewards and bonus points when signing up for a card, but the CFPB said the bank illegally withheld promised credit card account bonuses.
Bank of America told news outlets Tuesday that the fees were removed in 2022. "We voluntarily reduced overdraft fees and eliminated all non-sufficient fund fees in the first half of 2022. As a result of these industry leading changes, revenue from these fees has dropped more than 90 percent," the company said in a statement.
In January 2022, the company issued an announcement saying it has made "significant changes" to its overdraft rules that include plans to eliminate non-sufficient funds fees, going into effect in February of last year. It also reduced the overdraft fee from $35 to $10, the announcement said.
"Since 2010, Bank of America has taken many steps to empower its consumer and small business clients to bank with greater confidence and reduce overdraft usage. The company leads the industry in helping clients avoid overdrafts and, in doing so, has significantly reduced the vast majority of fees related to overdraft. Key milestones along this journey have included," the company wrote at the time.
Other Issues
The firm was also flagged for withholding cash and points rewards on its credit cards, the federal bureau also said, adding that it " targeted individuals with special offers of cash and points when signing up for a credit card" in a bid to "compete with other credit card companies." But it illegally withheld promised account bonuses to tens of thousands of people, it added.
The bank also "failed to honor rewards promises for consumers who submitted in-person or over-the-phone applications," the statement added," and it "also denied sign-up bonuses to consumers due to the failure of Bank of America's business processes and systems."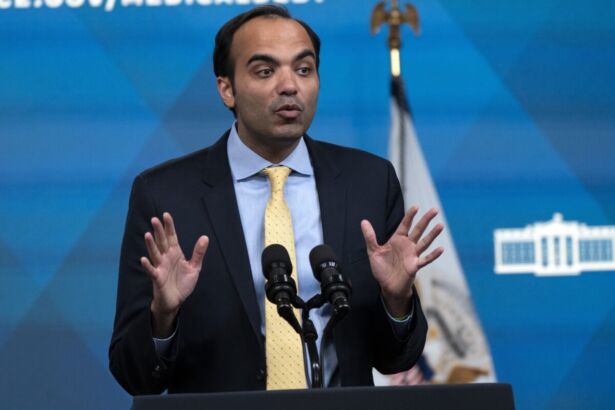 The company was also faulted for opening unauthorized bank accounts since at least 2012, the CFPB added, saying that the company was trying to obtain sales-based incentive goals for accounts. Due to Bank of America's employees' actions, consumers were charged fees and suffered negative impacts to their credit scores and reports without their knowledge, it said.
In those cases, Bank of America illegally used or obtained consumers' credit reports, without their permission, to complete applications. Because of Bank of America's actions, consumers were charged unjustified fees, suffered negative effects to their credit profiles, and had to spend time correcting errors.
And since at least 2012, Bank of America employees illegally applied for and enrolled consumers in credit card accounts without their knowledge or authorization, the CFPB said.
In 2014, the agency ordered the bank to pay $727 million for illegal credit card practice, while it was ordered last year to pay $10 million in civil penalties due to unlawful garnishments. Last year, the OCC and CFPB fined the company another $225 million after it botched a disbursement of state unemployment benefits during the COVID-19 pandemic.
Notably, Wells Fargo, another major financial institution, has paid billions in fines after it was determined that the San Francisco bank opened millions of unauthorized bank accounts in order to meet unrealistic sales goals.
Along with the fines, the CFPB also ordered Bank of America to change its business practices, including stopping opening unauthorized accounts, providing information about limits on credit card points rewards and bonuses, and not charge repeat fees for insufficient funds.
The Epoch Times contacted Bank of America for comment on Tuesday.
The Associated Press contributed to this report.
From The Epoch Times