The Florida Department of Education has approved over 60 percent of K–12 social studies textbooks after removing or updating references to social justice issues, communism, and Black Lives Matter, officials announced on May 9.
In a press release, the department noted that it had initially approved just 19 percent of the more than 100 books it reviewed after discovering what it said were "inaccurate material, errors, and other information" that did not align with Florida law.
However, after working directly with publishers—who have since updated their materials to ensure they comply with the state's rigorous standards and the State Board of Education rule—the department has approved 65.4 percent of the books it reviewed.
The approved textbooks will now be available for purchase by school districts across the state, the department said, adding that it will continue to work with publishers in order to include as many textbooks as possible in the state adoption.
State officials provided several examples of materials that were initially rejected and then accepted after changes by publishers during the review, including one piece of material for K–5 students titled "At Home Support," which covers various symbols that represent America, such as the flag and national anthem.
One section of the material encouraged parents to explain to children why some Americans are "taking a knee to protest police brutality and racism."
That section was removed by officials over concerns that it was not age appropriate. It has since been approved.
Another piece of material referring to communism was removed over concerns that it "implies that real communism does not exist and paints an inaccurate picture of communism," officials said. That material was for grades 9–12.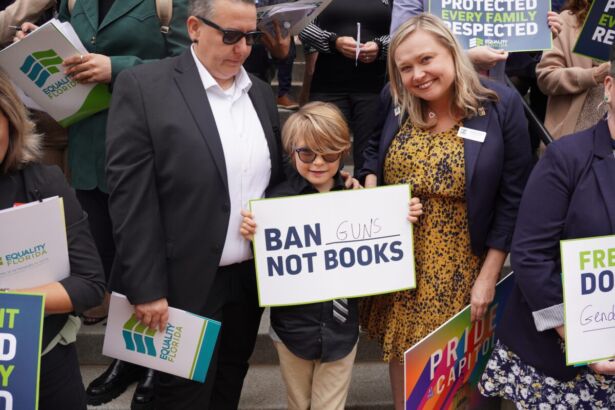 Communism References Updated
The original material stated that under a communist system, "labor is organized for the common advantage of the community and everyone consumes according to his or her needs."
"In practice, however, communist governments have become so involved in dictating the everyday economic decisions of what, how, and for whom that they are frequently called command economies," the original text stated.
Florida officials, working with publishers, pulled that text and updated it to read: "In theory, labor in a communist system is organized to benefit the whole community, and everyone consumes according to his or her needs. In practice, wealth in community systems flows to a tiny elite. They control the government and economy and dictate the everyday decisions of what, how, and for whom. Corruption, poor quality products, and shortages are frequent."
Other material removed by Florida officials featured an "inaccurate description of socialism," "politically charged language" that referenced the Hebrew Bible, and "unsolicited topics" referencing the 2020 police killing of George Floyd in a grade 6–8 book.
Department of Education officials noted that publishers can appeal decisions if their materials are not adopted by the state. Subject matter experts will then review the changes to ensure they align with Florida's academic standards.
"Thanks to Governor DeSantis' and the state's consistent adherence to high quality, rigorous and factual content, Florida continually earns praise as a leader in education, including the recent number one ranking by U.S. News & World Report," said Commissioner Manny Diaz, Jr. in a statement.
"To uphold our exceptional standards, we must ensure our students and teachers have the highest quality materials available – materials that focus on historical facts and are free from inaccuracies or ideological rhetoric," Diaz added.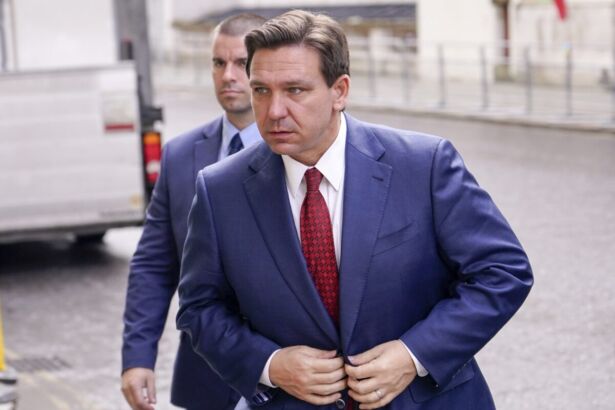 'Woke Indoctrination'
The material review comes as Gov. Ron DeSantis—who is widely expected to announce a 2024 presidential bid—has vowed to remove materials from schools and libraries that are overtly sexual in nature or deal with issues such as gender identity and critical race theory (CRT) as part of the state's efforts to move away from what the Republican has described as "woke indoctrination."
Last year, the state rejected 41 percent of its K–12 math textbooks submitted by publishers because they included "indoctrinating concepts."
"The political indoctrination of children through the K-12 public education system is a very real and prolific problem in this country," DeSantis press secretary Bryan Griffin wrote on Twitter after the department revealed it had approved more than 60 percent of reviewed books.
However, not everyone welcomed the move.
"Look at the revisions they are celebrating & ask yourself if you trust [Florida] to write our history," the Florida Freedom to Read Project, an organization that monitors local book challenges, wrote on Twitter.
Elsewhere, Popular Information reported that many of the books officially designated as "pornography" by the Florida Department of Education included "numerous titles that clearly do not meet the definition of pornographic or obscene materials under Florida or federal law."
The Epoch Times has contacted the Florida Department of Education for comment.
Also on Tuesday, DeSantis signed into law a bill allocating more than $1 billion to teacher salaries, including a $252 million raise from the previous budget.
"We have delivered another record boost to teacher pay and we have coupled salary increases with positive reforms. For far too long, unions and rogue school boards have pushed around our teachers, misused government funds for political purposes, taken money from teachers' pockets to steer it for purposes other than representation of teachers, and sheltered their true political goals from the educators they purport to represent," DeSantis said in a statement announcing the new law.
"No longer will politically motivated school boards and special interests wield their power over Florida's teachers."
From The Epoch Times