Former Rep. Peter Meijer (R-Mich.) announced on Monday that he's running for an open U.S. Senate seat in Michigan, joining an already crowded field of candidates vying for the seat of retiring Sen. Debbie Stabenow (D-Mich.).
"My wife and I prayed hard about this race and how we can best serve our state and our nation. We considered every aspect of the campaign, and are confident we have the best chance of taking back this seat for the Republicans and fighting hard for a conservative future," Mr. Meijer said in a Nov. 6 post on X, formerly known as Twitter.
"We are in dark and uncertain times, but we have made it through worse," he added. "The challenges are great, but so is our country. If we are to see another great American century, we need leaders who aren't afraid to be bold, will do the work, and can't be bought."
Ms. Stabenow, 73, announced in January that she won't seek reelection at the end of her term, creating a wide-open race in the battleground state as Democrats prepare to defend a slim majority in the upper chamber.
The senator has been in office for more than two decades after knocking off Sen. Spencer Abraham (R-Mich.) in 2000.
I am excited to join the race for the United States Senate! pic.twitter.com/qf2CnCUQNk

— Peter Meijer (@VoteMeijer) November 6, 2023
Mr. Meijer, one of the 10 House Republicans who voted to impeach President Donald Trump following the U.S. Capitol protest on Jan. 6, 2021, lost his House seat last election cycle after Trump-endorsed GOP challenger John Gibbs defeated him in Michigan's 3rd Congressional District despite Mr. Meijer having a significant fundraising advantage.
Of the Republicans who voted to impeach President Trump, only two are still in Congress—Reps. David Valadao (R-Calif.) and Dan Newhouse (R-Wash.).
However, Mr. Gibbs ultimately lost Michigan's open seat to Rep. Hillary Scholten (D-Mich.), who became the first Democrat to represent the Grand Rapids area since the mid-1970s.
Born in Grand Rapids, Michigan's second-largest city located roughly 30 miles east of Lake Michigan, Mr. Meijer graduated from Columbia University and served in Iraq as a member of the U.S. Army Reserves.
As the grandson of supermarket chain founder Frederik Meijer, the former congressman enjoys name recognition and fundraising ability in the state to make him a top candidate in one of the nation's most competitive primary races. With a total of 123 stores across 102 cities, Meijer is the largest supermarket chain in Michigan based on the number of locations.
"My family taught me the value of hard work, Michigan values, and the importance of service," Mr. Meijer said in his Nov. 6 announcement. "With a new son, my wife and I feel a great sense of responsibility to do everything we can to ensure our best times lie ahead, and here to continue for generations."
Michigan Senate Race
In the Republican field, former House Intelligence Committee Chairman Mike Rogers and former Detroit Police Chief James Craig, who announced a bid to unseat Michigan Gov. Gretchen Whitmer in 2021 but was disqualified, are among the names seeking the GOP endorsement.
The Democratic field, meanwhile, includes Rep. Elissa Slotkin (D-Mich.), who is considered a frontrunner, and Hill Harper, an actor best known for his roles on "The Good Doctor" and "How It Really Happened."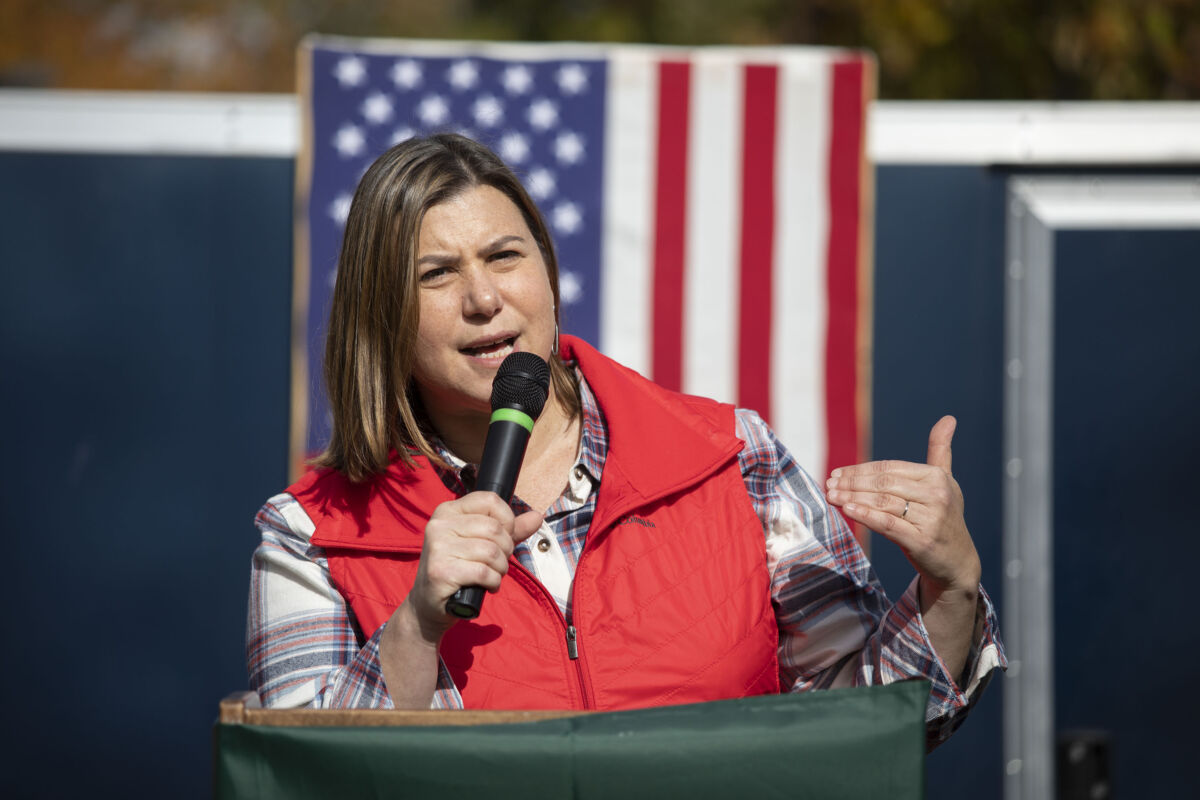 Ms. Slotkin announced her intentions in February, but the Republican field had remained relatively empty until Mr. Rogers announced a campaign in September and Mr. Craig did so in October. Ms. Slotkin had nearly $4 million more in the bank than any other U.S. Senate candidate through September, according to campaign finance numbers released earlier this month.
Republicans have taken just one of Michigan's last 15 Senate races but the margin of victory for Democrats has shrunk every election since Sen. Carl Levin (D-Mich.) won reelection in 2008 by a 29 percent margin. Sen. Gary Peters (D-Mich.) won reelection over GOP challenger John James by less than 2 percent in 2020, the closest race in more than two decades.
Defending the Michigan seat could prove crucial for Democrats in their effort to maintain the Senate, where the party holds a slim 51–49 majority and also faces tough headwinds as they defend seats in Republican-leaning states from West Virginia to Montana and Ohio.
The Associated Press contributed to this report.