A Fox News executive revealed what may have been a key reason for Tucker Carlson's sudden departure last month: ad sales.
In an interview this week with Variety magazine, Fox News Vice President for Advertising Sales Jeff Collins said that big-name corporate advertisers have returned to Fox News' 8 p.m. ET timeslot after Carlson departed. Ratings for the new show, "Fox News Tonight," have been significantly smaller, but the outlet reported that large corporations were advertising their products again during the show.
"We have had over 40 new advertisers come into the hour since we launched the new program, including some of the largest in the country and, really, across all major categories," he said. "We have seen new advertisers come in, and new demand."
The report said that one of the largest firms to return to the 8 p.m. timeslot is Procter & Gamble, which has been running advertisements for women's razors and Secret deodorant. Pharmaceutical company Novo Nordisk, which makes the medication Ozempic, and Scotts, the lawn-care brand, have also returned, it was reported.
According to another executive, Fox Corporation's Marianne Gambelli, the company plans to bring back a full slate of national advertisers at the 8 p.m. hour. "That's our intent," Gambelli remarked.
Over the years, some big-name advertisers have dropped Carlson's show, according to a review from The Hollywood Reporter in 2019, amid perceived controversy about comments Carlson made on the air. A 2020 New York Times article, which claimed advertisers were boycotting Carlson's timeslot, reported that advertisers that left included the Walt Disney Company and Sandals, the vacation resort operator, as well as T-Mobile, NordicTrack, and others.
Mainstream corporate advertisers have employed similar tactics with conservative media outlets, including Breitbart. After Elon Musk took over Twitter, a review found that a range of large sponsors pulled ads from the social media platform despite it posting all-time records in user engagement, according to Musk. The Twitter owner has since asked users to pay a small monthly fee to become verified and has reportedly slashed a significant number of Twitter's employees.
It has been noted that Carlson's show has been largely supported by so-called "direct response" advertisements, which generally have lower-price advertisements. The top advertisers, according to iSpot.TV, were MyPillow, supplement maker Balance of Nature, and Fox News itself.
"The show has almost no big-name advertisers left right now," Kara Alaimo, a public-relations expert at Hofstra University, told the New York Times in 2020. She added that comments that Carlson had made—despite his widespread popularity—were not something "you want to be on the wrong side of, if you're a mainstream brand."
Brad Adgate, an industry analyst, said in 2019 that direct ads are a "short-term" strategy. But he said that "if this is a prolonged 'boycott' of the show, at some point Fox News might be forced to consider other options. It's on primetime, one of the most watched shows on Fox News, and to have it filled with mostly promos and direct-response ads is resulting in lost revenue for the newer Fox company."
Few Details
Neither Fox News nor Carlson has provided details about why he left the network. In a brief statement, Fox confirmed that Carlson would be departing the network and thanked him for his time at the company.
Carlson has released two videos on Twitter in the past two weeks, with a clip on Tuesday saying that he would be bringing his show to Twitter. Carlson has provided few details about the move to Twitter, but it has drawn intense interest, with it garnering 120 million impressions in two days.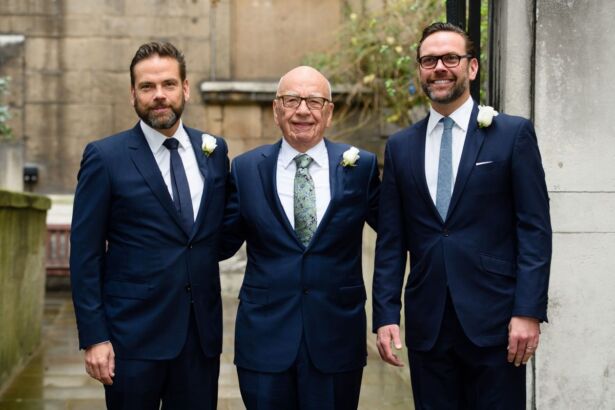 Amid rumors and speculation, Musk issued a response on Tuesday and said that Carlson would be subject to the same rules and requirements as anyone else who uses the platform. Musk also denied speculation that he and Carlson came to some sort of deal to bring his program to the social media network.
In the clip, Carlson made reference to how journalists like him are essentially censored from talking about certain issues and suggested there are topics that no one in the mainstream will even touch.
"If you bump up against the limits [in the news business] you will be fired for it," Carlson said.
"The rule of what you can't say defines everything," Carlson added, noting: "You can't have a free society if people aren't allowed to say what they think is true … There aren't many platforms left that allow free speech. The last big one remaining in the world is Twitter, where we are now."
He continued: "You see it on cable news, you talk about it on Twitter. The result may feel like a debate, but actually, the gatekeepers are still in charge. We think that's a bad system. We know exactly how it works, and we're sick of it."
At the same time, Axios reported that Carlson may be going after his old employer amid a reported contract dispute. Unconfirmed reports indicated that he sent an evidence preservation letter to Fox News.
In response to the claims, his lawyer, Bryan Freedman, has told Axios that "the idea" that anyone would "silence" Carlson is "preposterous."
The Epoch Times has contacted Freedman for comment. When reached for comment about the rumors, a Fox News spokesman redirected The Epoch Times to the initial news release announcing Carlson's departure.
From The Epoch Times