For a second time this week, Fox News host Greg Gutfeld has come to the defense of his former colleague Tucker Carlson after a series of videos featuring Carlson's backstage comments were leaked this week.
"Imagine having to tell your parents that your job is narcing on the casual comments of other people while they, happily unaware, make a living," Gutfeld, host of late-night comedy "The Greg Gutfeld Show," wrote in a post on Twitter Thursday. "Your parents would be so embarrassed and ashamed they'd rather tell their friends you died in a fire."
The comedy show anchor's latest remark was in response to a leaked clip posted on Twitter by a Media Matters for America (MMFA) employee, showing an off-camera makeup artist preparing Carlson for his 8 p.m. ET show, "Tucker Carlson Tonight."
In the 50-second video, Carlson asks the makeup artist if nose-powdering and pillow fighting goes on in the women's bathroom, MMFA employee Matthew Gertz said in a Twitter post this week along with a clip of the exchange between the two people working together.
"Not in the bathroom," the beauty specialist tells Carlson, to which the former host responds, "OK. … That'd be more a dorm activity," prompting laughter from the cosmetic artist.
"I'm sorry. … You are such a good sport, a good person. Thank you," Carlson went on to say after the makeup artist finished applying his makeup.
At the time of this publication, Gutfeld's reaction to Gertz's video has been viewed more than three million times.
Gutfeld is the only public figure at Fox who has defended Carlson after the cable channel announced in late April that it had parted ways with him, whereas neither the media company nor Carlson has spoken about the incident.
This wasn't the first time Gutfeld defended Carlson since Gertz published a number of leaked videos featuring his former colleague's backstage comments.
"Apparently everyone understands nonsense banter between segments except for hall monitor failures bitterly chronicling the lives of the far more successful," Gutfeld wrote in a post on Twitter Tuesday, responding to another post by Gertz saying MMFA obtained several clips featuring what he called "Carlson's creepy on-set comments."
Leaks Backfire
Fox News sent a cease-and-desist letter on Friday to MMFA CEO Angelo Carusone, threatening legal action if the left-leaning publication does not take down off-camera clips of Carlson joking with other staff members.
"That unaired footage is FOX's confidential intellectual property; FOX did not consent to its distribution or publication; and FOX does not consent to its further distribution or publication," attorneys for the network's parent company, Fox Corporation, wrote in the letter.
"This proprietary material was given to you without FOX's authorization," the letter continues. "FOX demands that Media Matters cease and desist from distribution, publication, and misuse of Fox's misappropriated proprietary footage, which you are now on notice was unlawfully obtained."
In response, Carusone mockingly suggested in a statement on Twitter that the cable channel would be less concerned if the leaked videos had involved Julian Assange's WikiLeaks or the laptop of President Joe Biden's son, Hunter.
A statement from @GoAngelo on Fox's attempt to silence free speech: pic.twitter.com/ky6bcvynNu

— Media Matters (@mmfa) May 5, 2023
"Reporting on newsworthy leaked material is a cornerstone of journalism," Carusone said. "For Fox to argue otherwise is absurd and further dispels any pretense that they're a news operation."
Carusone has not commented on how MMFA acquired the material. Fox News, meanwhile, declined to comment on how the material on Carlson had surfaced.
Some right-wing commentators and former Fox News personalities—namely Megyn Kelly—have claimed that those videos are being leaked from staff who still work at Fox News in a bid to denigrate Carlson after his departure.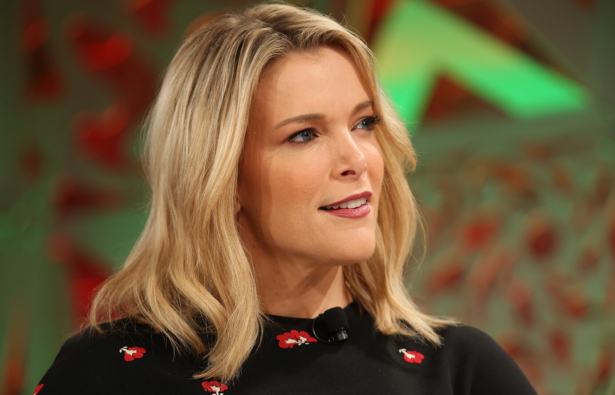 "It's not enough to fire you. You must be destroyed, and it doesn't matter how nice a guy you were, how many points you put on the board for the channel, that you brought us through the Trump years, that you were No. 1 in your time slot, that you haven't said one negative word about us," she said on "The Megyn Kelly Show" on Monday.
The host said Fox executive Irena Briganti is behind the leaks. She didn't provide evidence to support her claims.
When reached for comment, a Fox News spokesman told The Epoch Times that Kelly's allegations have no merit. "This is completely false and an outright lie," a spokesman said on Wednesday.
Glenn Greenwald, co-founder of investigative journalism company The Intercept and host of the daily live show System Update, alleged Wednesday that Fox News is intentionally undermining Carlson's character.
"Since Tucker's show was taken off the air, there has been what could reasonably be called a collapse in ratings—especially among young viewers—on Fox's other shows. I don't know if this is a strategy to win back viewers or what but it seems odd," Greenwald wrote in a Twitter post, responding to the critical pieces against Carlson.
Three times in the past week, the anti-Fox watchdog has released "hot mic" moments of Carlson speaking while on Fox sets, material that was never included on broadcasts.
In one, Carlson is seen speaking to someone offscreen disparaging Fox's streaming service, Fox Nation. In another, he shares offscreen banter with Piers Morgan before an interview, commenting to someone that a person's girlfriend was kind of good-looking. He is also heard saying how he waits for his "post-menopausal fans" to make comments about his appearance.
Prior to his ouster, Carlson was Fox News's top-rated host, averaging above 3 million viewers per program. The "Tucker Carlson Tonight" frontman drew controversy for supporting theories such as the idea that illegal immigrants are being admitted to the United States to "replace" people born here.
Carlson also advocated for a negotiated surrender in Ukraine that would require the country to surrender most of the territory seized by Russia, making him a star on Russian state TV as well.
Gary Bai and The Associated Press contributed to this report.