France has launched a weeklong campaign for collecting unregistered firearms and ammunition, mostly targeting old and heirloom pieces.
The French government announced its campaign, which ended on Dec. 2, for collecting and destroying old firearms—targeting the around 5 million such pieces that people in the country have. These firearms are mostly remnants from the two World Wars, as France was once the scene of many of the last century's battles. Other weapons may be old hunting firearms that have not been in use for years.
People that want to keep such firearms will need to register them in the state registration system and undergo checks every year.
"We believe there are about 5 or 6 million weapons that are being kept in an irregular manner by our fellow citizens," said Jean-Simon Merandat, head of the Interior Ministry's Central Service for Arms and Explosives. "Eighty to ninety percent of these weapons are in their possession due to an inheritance."
The campaign has collected at least 1.6 million munition pieces but only 65,000 firearms, the majority of which will be destroyed, and some may be preserved.
"We expect those with historic or cultural value to be spared destruction and brought to one or several museums," Merandat added.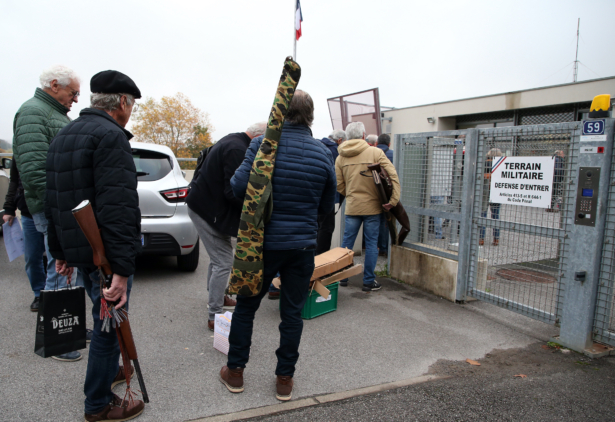 Anyone wishing to hold on to their weapon and join the ranks of France's 5 million registered gun owners can do so if they seek to obtain a permit. With a population of 67 million people, France has proportionally far fewer guns than countries such as the United States.
It comes right after a New York bank applied to the international standards body (ISO) and was approved in September for the creation of a merchant category code for gun retailers so credit card sales of guns and ammunition can be tracked.
In December, two major U.S. shipping companies decided to create policies for tracking firearms sales. The move attracted scrutiny from 18 state Attorneys General who sent a letter to UPS and FedEx asking about the goal of the move, and if they had cooperated with federal agencies in creating the policies.
In February, France launched a new digital registration system for firearm permits, according to Merandat.
"It will be easier for us to geolocate weapons, which will allow us to strengthen the security of law enforcement interventions," Merandat said according to The Connexion.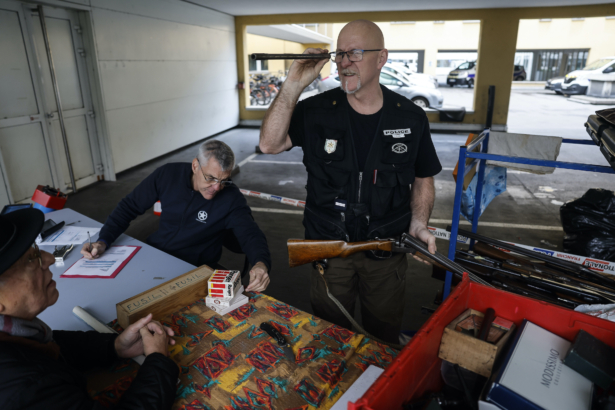 Every gun owner had to register to the digital system, while before that the country's registration was all on paper.
The new system came with more checks and updates to the firearm licenses "at least one every year," according to Merandat.
Previously licenses were only checked upon purchase and the processing for a new permit took from a few weeks to two years, he said.
The Associated Press contributed to this report.