A woman who described herself as a close friend of Shanann Watts, the pregnant Colorado mother who was allegedly killed by husband Chris Watts, revealed that she wasn't surprised by the arrest of the husband.
Nickole Atkinson said that she watched a televised interview with Chris Watts, 33, after Shanann, 34, and their two young daughters, Bella, 4, and Celeste, 3, disappeared on Aug. 13.
She said she knew something was amiss when Chris Watts appeared unconcerned.
"He was defending himself, but it just didn't make sense. Like in that moment it is kind of surreal. He was just sitting there waiting for something to happen; it just didn't seem right to me," Atkinson told ABC.
"He just kept saying that he didn't know where she was and that she was on a playdate. But he couldn't give us the name of the friend. I knew he had something to do with it the day I was at his house with him, but I didn't want to think that. Anyone in their right mind will start piecing things together and think something had happened, but you don't want to go there. You want to believe the best in people."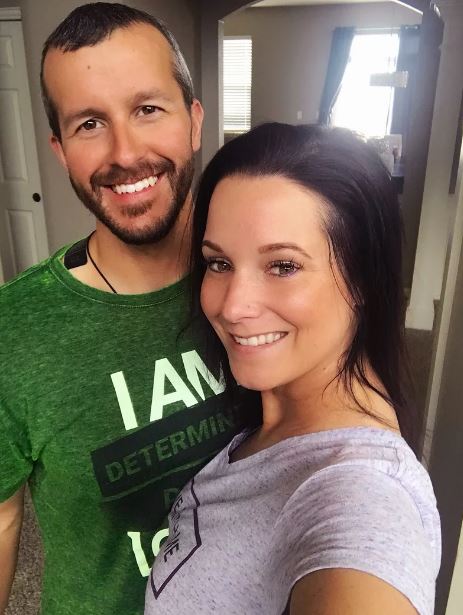 No Signs of Trouble
Atkinson said that there were no signs of trouble, though, that she detected prior to Shanann Watts' disappearance. The Watts had two children and Shanann was 15 weeks pregnant with a baby boy. Shanann Watts had planned a "gender reveal" party with friends and family for Aug. 18.
"She did not talk about leaving him or separating. She very much loved her family and wanted to be a family," Atkinson said.
"I didn't find out that they were going to separate or anything like that until I called Chris that morning [August 13]. When I called him and asked him where she was, that's when he told me and I basically told him that that wasn't my [concern] at that particular moment because it wasn't and that their business was their business, that they would either work it out or they wouldn't."
Atkinson is the friend who dropped Shanann off at the Watts home around 2 a.m. on August 13, and had plans to meet back up with her later that day.
Disappearance and Arrest
The police were alerted to the disappearance of the mother and two daughters that day and authorities spent the next several days searching for them.
Chris Watts was arrested on Aug. 15, and the bodies of Shanann, Bella, and Celeste were found a day later on the property of Anadarko Petroleum, which employed both Watts. Chris Watts was fired after his arrest.
Chris Watts appeared in court on Aug. 17, asking through his lawyers that DNA samples be taken from the throats of his daughters, leading some to believe that they may have been strangled.
The affidavit describing Watts' suspected motive in allegedly killing his family—he reportedly confessed—was scheduled to be made public on Aug. 20, and he was scheduled to appear next in court on Aug. 21, during which time the affidavit would be read aloud along with the charges against him.
Prosecutors may pursue the death penalty.