The Federal Trade Commission (FTC) said it is exploring a rule to crack down on hidden fees, also called junk fees, that it says are proliferating throughout the U.S. economy.
Junk fees are unnecessary, unavoidable, or surprise charges that inflate costs while adding little to no value, the FTC said in a statement on Friday.
The commission said junk fees are mandatory and remain hidden until way into the purchase process.
Companies charge junk fees in a wide range of contexts, the FTC said, such as cramming in hidden fees to which consumers did not consent, misrepresenting optional services or upgrades as mandatory, and charging for products or services with little or no value.
"It's beyond frustrating to end up spending more than you budgeted because of random, arbitrary fees," said FTC Chair Lina M. Khan.
"No one has ever felt that a 'convenience fee' was convenient. Companies should compete to provide the best quality at the best price, not to see who can squeeze the most added expenses out of consumers. That's especially true at a time when families are struggling with the effects of inflation."
'It's Wrong'
President Joe Biden earlier spoke out about junk fees and supported the FTC's proposed rule at an event at the White House on Oct. 11.
"The Federal Trade Commission is proposing a new rule that would ban hidden fees across the economy and require companies to show consumers the all-in pricing upfront — upfront," President Biden said.
"That includes what these fees are for, how much they amount to in full, and whether they are refundable," he said.
"Research shows that without — without realizing it, folks can end up paying as much as 20 percent more because of hidden junk fees than they would have paid if they could see the full price upfront and compare it with other options.
"It's wrong. It's wrong. It's just taking advantage of people. And it makes it harder for honest businesses who are trying to do the right thing to compete with dishonest companies who trick customers into thinking their prices are lower when they, in fact, are not."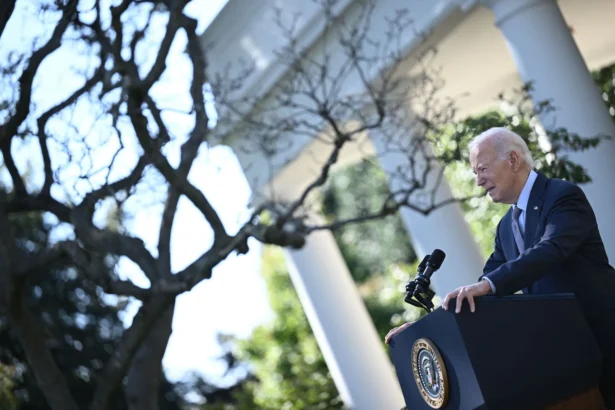 Open to Public Comment
The FTC proposed the rule prohibiting hidden fees on Oct. 11 and is seeking a second round of public comment on the issue for 60 days from that date.
The new measure, which, if finalized, is expected to save consumers nationwide tens of billions of dollars per year in unexpected costs, the commission said.
The FTC held proceedings last year leading to the current proposal and received 12,000 comments from the public supporting the measure in its first round of comments.
The types of junk fees the FTC is seeking comment on include unnecessary charges for worthless, free, or fake products or services; unavoidable charges imposed on captive consumers; and surprise charges that secretly push up the purchase price.
The new rule will mandate that all fees must be included when a vendor tells a price to a consumer, either online, through a third-party website, through the vendor's website, or offline.
Initiatives by Other Federal Agencies
Other federal agencies, such as the Consumer Financial Protection Bureau (CFPB), Federal Communications Commission (FCC), the Department of Housing and Urban Development (HUD), and the Department of Transportation (DOT), are joining the FTC to implement similar rules.
"Americans are fed up with the junk fees that are creeping across the economy," said CFPB Director Rohit Chopra.
"The FTC's proposed rule will protect families and honest businesses from race-to-the-bottom abuses that cost us billions of dollars each year," he said. "If finalized, the CFPB will enforce the rule against violators in the financial industry and ensure that these firms play fairly."
The CFPB pointed out that banks also utilise junk fees in the form of overdraft fees and depositor fees.
The CFPB has recently issued guidance for halting large banks from charging bank fees for basic customer service, such as basic information about a person's account. The guidance calls these fees illegal, citing a 2010 federal law stating that large banks and credit unions must provide "complete and accurate account information when requested by account holders."
FCC Chairwoman Jessica Rosenworcel weighed in on the issue, saying that no one likes surprise charges on their bill.
"Consumers deserve to know exactly what they are paying for when they sign up for communications services. But when it comes to these bills, what you see isn't always what you get," she said.
U.S. Transportation Secretary Pete Buttigieg highlighted how junk frees are being tackled in the airline industry.
"At DOT, we have secured commitments from major U.S. airlines to provide free rebooking, meals, and hotels when they are responsible for stranding passengers," Mr. Buttigieg said.
"We're working to stop airlines from forcing parents to pay to sit next to their kids, and requiring them to disclose hidden fees for things like extra bags. And we've helped secure billions of dollars in refunds for passengers whose flights are cancelled."