Sam Bankman-Fried, the disgraced co-founder of cryptocurrency exchange FTX, bribed Chinese government officials with $40 million in cryptocurrency, the Department of Justice alleged in a new 13-count indictment (pdf).
Federal prosecutors stated that accounts belonging to Bankman-Fried and others "directed and caused the transfer" of at least $40 million in crypto "intended for the benefit of one or more Chinese government officials in order to influence and induce them" to unfreeze some of the accounts.
In November 2021, accounts for Alameda Research, Bankman-Fried's hedge fund, were frozen by Chinese authorities.
The Chinese government has been cracking down on cryptocurrency since 2017, banning digital currencies in September 2021.
Bankman-Fried and his colleagues employed "numerous" legal and personal methods to unfreeze the accounts that contained approximately $1 billion worth of crypto, according to prosecutors.
"After months of failed attempts to unfreeze the accounts, Samuel Bankman-Fried discussed with others and ultimately agreed to and directed a multimillion-dollar bribe to seek to unfreeze the accounts," prosecutors wrote in the indictment.
Once the funds were released, the money was utilized to fund his hedge fund's loss-generating trades.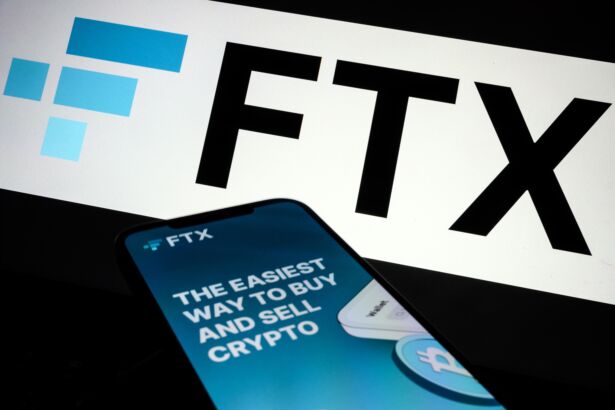 Bankman-Fried is accused of violating the Foreign Corrupt Practices Act, an anti-bribery statute.
A letter to the federal district court judge managing the case confirmed that a grand jury returned the indictment on March 27.
"The S5 Indictment, which was unsealed this morning, includes the twelve counts contained in the S3 Superseding Indictment, as well an additional count for conspiracy to violate the anti-bribery provisions of the Foreign Corrupt Practices Act ('FCPA'), in violation of 18 U.S.C. § 371," the letter stated.
This is in addition to the plethora of other allegations, including fraud, campaign finance violations, and money laundering.
In February, the Justice Department accused Bankman-Fried of directing approximately $100 million in political contributions to Democratic and Republican congressional candidates through straw donors or dark money groups.
"The money used to make these political donations originated from Alameda bank accounts, and included funds that had been deposited by FTX customers," prosecutors said in the filing that was unsealed last month.
"The defendant, perpetuated his campaign finance scheme at least in part to improve his personal standing in Washington, D.C., increase FTX's profile, and curry favor with candidates that could help pass legislation favorable to FTX or Bankman-Fried's personal agenda," the indictment added. "To accomplish these goals, Bankman-Fried caused substantial contributions to be made in support of candidates of both major political parties and across the political spectrum."
The purpose behind keeping his contributions "dark" was to conceal from the press that he had donated to Republican candidates, according to Bankman-Fried.
"All my Republican donations were dark," he told YouTuber Tiffany Fong in November. "The reason was not for regulatory reasons, it's because reporters freak the f— out if you donate to Republicans. They're all super liberal, and I didn't want to have that fight."
His total political contributions were roughly $80 million, equally split between both parties.
The beleaguered ex-CEO of FTX was arrested in December in the Bahamas and was soon extradited to the United States to face charges in federal court. He was released on a $250 million bail and confined to his parents' Palo Alto, California, home.
Meanwhile, new bail conditions for Bankman-Fried were set after an agreement was established between his attorneys and prosecutors. The latest terms, which were meant to prevent him from going to prison pending trial, prohibit him from using a smartphone, and his new mobile device does not maintain internet access. His existing laptop will also be configured only to permit access to specific websites, like Netflix, YouTube, and Wikipedia.
A pre-trial conference for Bankman-Fried is scheduled for March 30 at 11 a.m. EST.
The failed FTX exchange is still entrenched in bankruptcy court proceedings in Delaware.
From The Epoch Times