The younger brother of FTX founder Sam Bankman-Fried, allegedly considered buying a small South Pacific island to survive the apocalypse and to create a genetically enhanced human species, a memo relating to a recent lawsuit states.
According to the memo, Gabe Bankman-Fried was looking at buying the island of Nauru to survive an apocalypse when most of humanity perished.
The memo mentioned plans to develop "sensible regulation around human genetic enhancement, and build a lab there," reported The Guardian.
According to the lawsuit filed in Delaware bankruptcy court on Thursday, the former FTX lobbyist wanted to create a fortified bunker state to protect his philanthropic allies—called "effective altruists" or EAs.
The lawsuit, filed on July 20 by attorneys from Sullivan & Cromwell, seeks to recover several billion dollars after the collapse of the crypto exchange FTX.
Many tech billionaires are obsessed with end-of-the-world scenarios and are known to buy small isolated areas which they can utilize for doomsday preparations.
However, according to a representative for Nauru, the small island nation, with a population of around 12,000 inhabitants, has never been for sale. Nauru is located in the South Pacific, just over 2,000 miles from the Australian city of Brisbane in the state of Queensland.
'Effective Altruism'
Gabe Bankman-Fried's older brother pioneered a philanthropic lifestyle called "effective altruism." Its core ideology focuses on maximizing profits to fund projects and initiatives that adherents can use to maximize the impact of charitable giving in a way they deem most beneficial to humankind.
According to CNBC, Gabe Bankman-Fried was FTX's most visible presence in Washington, where he reportedly distributed hundreds of millions of dollars in charitable donations.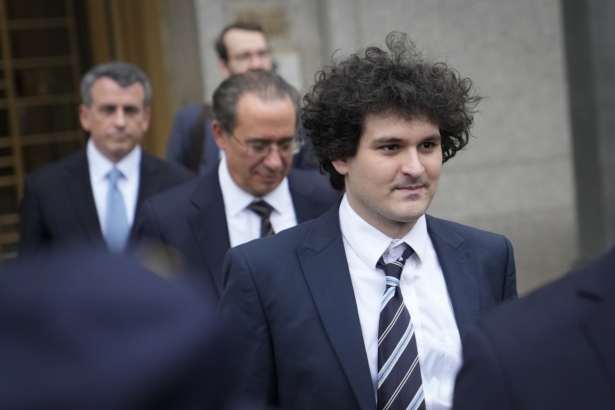 Sam Bankman-Fried was arrested in the Bahamas last December over allegations he had stolen customer funds. After being extradited to the United States, he pleaded not guilty to the charges of fraud and theft.
According to the lawsuit, the matter constitutes "one of the largest financial frauds in history." It subsequently blames Sam Bankman-Fried for the collapse of FTX, which has left customers, creditors, and shareholders out of pocket.
Prosecutors have also requested that Sam Bankman-Fried not discuss further details relating to the case, citing attempted public coercion of witnesses as a reason.